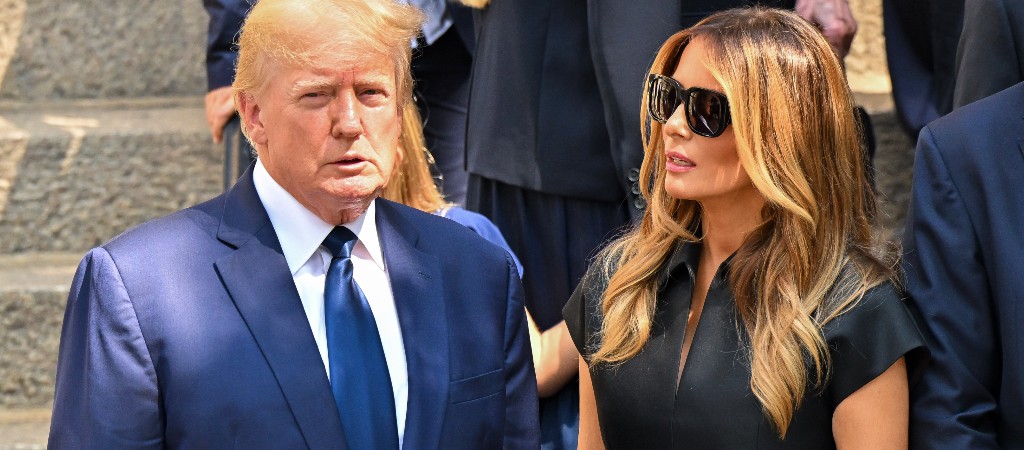 Even if Donald Trump didn't want to be president again, you can bet that he'd still be "running" again for 2024. Granted, it does appear that he really wants to reinstall that Diet Coke button in the Oval Office, but even if he didn't, Trump can somehow still rake in the big bucks through those campaign super PACs. That sure helps with his mounting legal bills, but is there anything in it for Melania Trump?
Back when Melania was First Lady Melania Trump, she famously did not enjoy having to pretend like she enjoyed Christmas decorations. Additionally, first ladies do not receive government salaries, which might seem like an antiquated tradition, but when one considers that they don't occupy elected positions, it makes more sense. Maybe? They do, however, generally rake in the bucks after the fact with memoirs and speaking engagements, but Melania is acquiring significant earnings in an unusual way.
As New York Times' Maggie Haberman reports (via new Trump federal filings), Melania is enjoying "rare" benefit of being paid as "the spouse of a potential presidential candidate to be paid directly by a campaign or an outside group affiliated with the candidate." In the past few years, she has been getting paid for picking flowers and tableware and handsomely so:
[A] representative for the super PAC, who declined to be identified by name, said that Ms. Trump had been hired through her agency for "design consulting" for the old super PAC's dinner and that her responsibilities included choosing tableware, arranging settings and picking floral arrangements. The fee was $125,000, and the second $30,000 payment was for additional services rendered out of the scope of the first contract, the representative said.
That's not all. She's been receiving $250,000 payments from multiple Super PACs for delivering speeches at various Republican gatherings. In other words, there might be a few reasons why Melania has remained married to Trump despite, well, you know, along with her reportedly Donald-free lifestyle.
(Via New York Times)