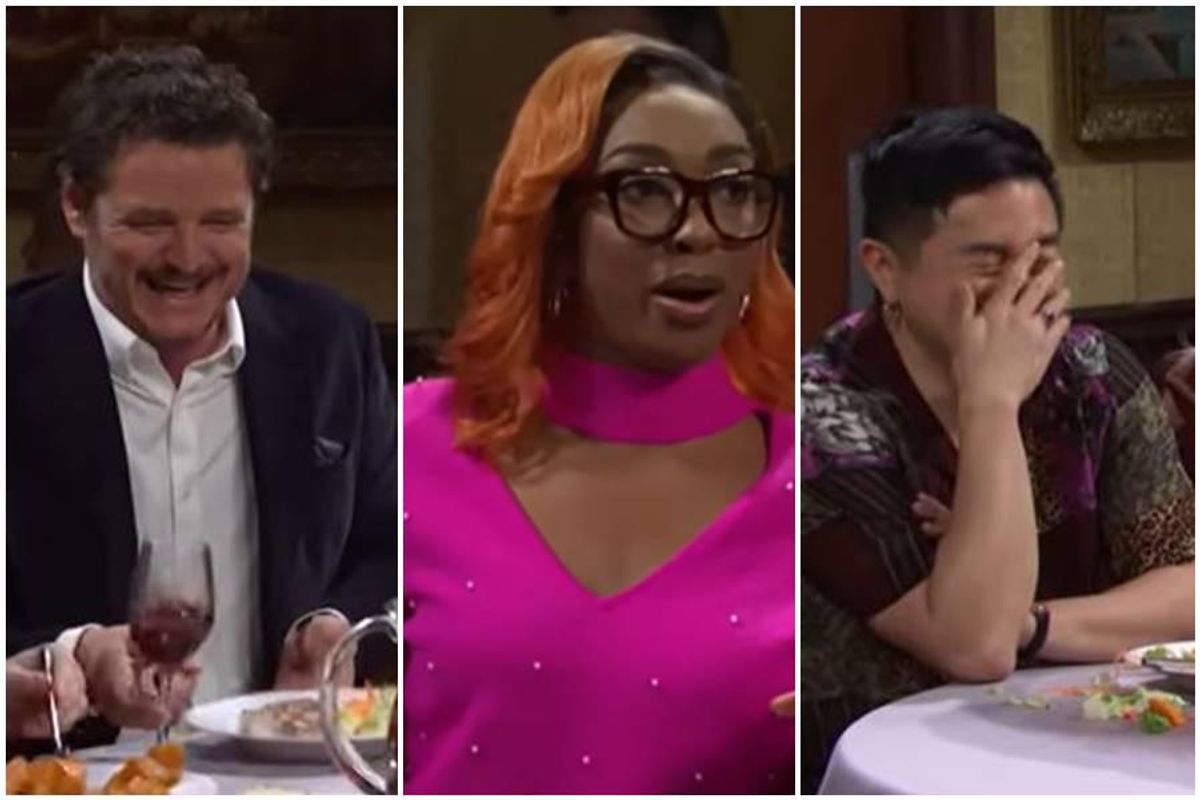 Most episodes of "Saturday Night Live" are scheduled so the funnier bits go first and the riskier, oddball sketches appear towards the end, in case they have to be cut for time. But on the February 4 episode featuring host Pedro Pascal ("The Mandalorian," "The Last of Us"), the final sketch, "Lisa from Temecula," was probably the most memorable of the night.
That's high praise because it was a strong episode, with a funny "Last of Us" parody featuring the Super Mario Brothers and a sketch where Pascal played a protective mother.
---
In "Lisa from Temecula," Paul, played by Pascal, takes a few friends out for dinner, played by Punkie Johnson, newcomer Molly Kearney and breakout star Bowen Yang. The trouble comes when Johnson's sister Lisa, played by Ego Nwodim, orders her steak "extra, extra well done."
The sketch is a play on the notion that it's a faux pas to order well-done steak, especially in a fancy restaurant. However, Lisa doesn't care and won't tolerate "one speck of red" on her steak.
The sketch is one of the rare moments on "SNL" where things are so funny that the cast breaks character. Pascal has difficulty getting through his lines and Yang has to cover his face because he can't stop laughing. But Nwodim only has one small break in the scene and keeps it together as the sketch's comedy core.
"Lisa from Temecula" got a lot of attention on social media and Nwodim later thanked the sketch's writers Alex English, Gary Richardson and Michael Che.
u201cwe have @alex3nglish + Gary Richardson and Che to thank for Lisa. love them 4Life.u201d

— Ego Nwodim (@Ego Nwodim)
1675645093
This article originally appeared on 2.6.23