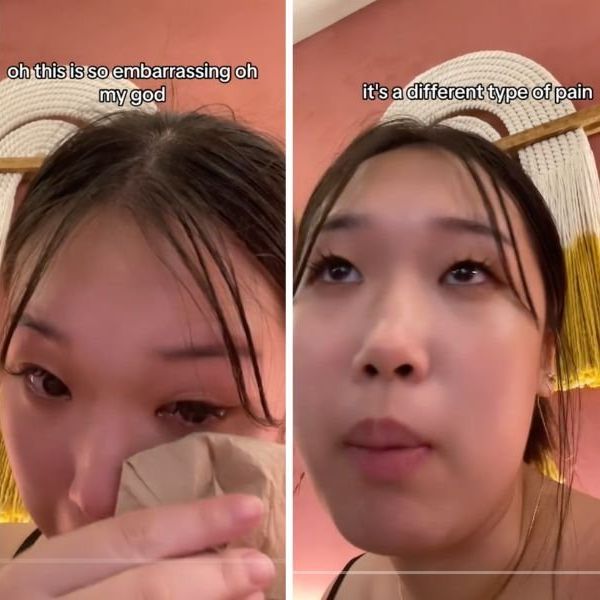 From the gal pals in "Sex & the City," to besties Romy and Michelle, to even a casual scroll through #bffsforever on social media, we are inundated with images of female friendships brimming over with glamor, intimacy, laughter, connection…sort of like the grown-up version of sugar, spice and everything nice.
And while it's lovely to see examples of women lifting each other up rather than putting each other down, it can feel painfully isolating for the many women who simply don't have those types of friendships.
Loneliness is something that nearly every person deals with in some capacity due to our increasingly technology-driven, post-COVID world, but it's the particular juxtaposition of girl squads constantly showing up in pop culture against the very different reality of many, if not most, women that is its own unique type of suffering. Friendships, friendships everywhere, but not a drop to drink lattes with.
This is why so many women are resonating with a TikTok NYC-based Via Li made after seeing two girlfriends chatting at a cafe and feeling intense longing for that type of platonic relationship.
---
"I just got to this cafe and I saw these two girls just sitting next to each other. You know, they had their laptops out and they were just smiling with each other," Li says as her eyes well up with tears.
"Why am I crying? This is so embarrassing, oh my god!" she exclaims. It's okay Li, we've been there.
She continues by describing how the two girls seem so comfortable around each other, giving her the inkling that they probably even live together. "I think it's just so great to have this best friend that you can do everything with…It just seems so happy, you know?"
Meanwhile, Li is sitting there by herself and "literally about to have a mental breakdown."
She then explains that seeing those two friends together is a "different kind of pain" than seeing a couple together. "When I see couples, I don't even get jealous," she says. "But when I see two girl best friends…I literally look at them and I just feel like I'm gonna start crying."
@via..li

why tf am i so emotional today oh my god
Though Li felt alone while filming the clip, she is certainly not alone in her sentiment. Shortly after posting, several other women flooded the comments with similar feelings of this specific kind of loneliness, whether they once had a friend group and lost it or never seemed to belong to one.
"Same it's hard to find someone who matches your energy, humor and morals," one person shared.
Another added, "I miss having girl best friends. Everything was so easy omg this makes me sad."
"I know exactly how you feel. I crave it so badly and never experienced the full thing" wrote another.
Feeling envy is part of being human. It's a way of remembering that we truly care about something. Friendship envy is no different. And the good news is this thing we care about can be achieved with some effort and attention (though it still may never look like a well-crafted sitcom).
Psychologist and Forbes contributor Mark Travers suggests being proactive by initiating conversation with neighbors, organizing a movie night, starting your own book club, etc., and committing to creating your own community that way. He also emphasizes the power of being honest about your personal life with others in order to form connections. Even those who are more introverted can "start off small," he writes.
Considering tons of viewers reached out to offer Li friendship after she was so vulnerable, perhaps there is something to this strategy. Regardless, her story is one that nearly all of us can relate to. You never really grow out of that desire to have a sleepover, paint your nails and share your feelings with a chosen tribe that feels like family.
Looking for more friend-finding tips? We actually have some here.