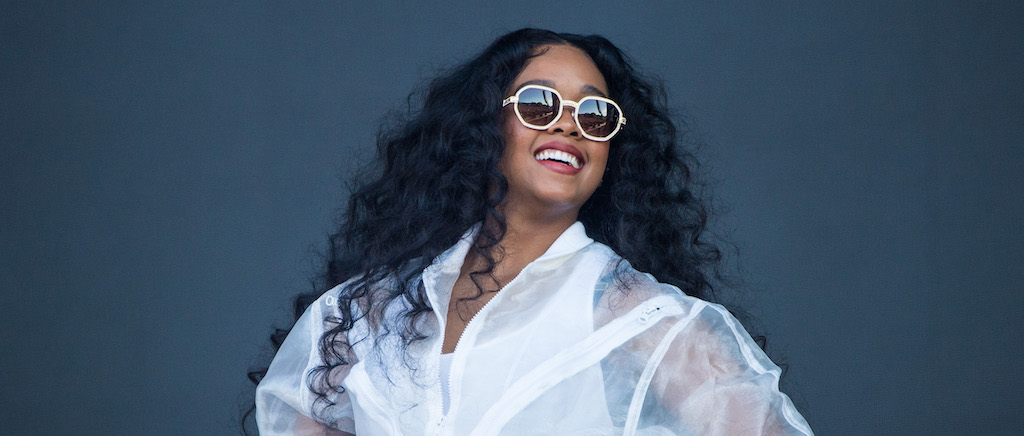 Singer and actress Gabriella Wilson, better known as HER (but she should really consider going by her real name, already), told Entertainment Tonight in 2021 that she wanted to win an EGOT (one each from the Emmy, Grammy, Oscar, and Tony Awards) shortly after taking home an Oscar for her Judas And The Black Messiah track "Fight For You." Then, last year, she picked up an Emmy for producing on Netflix's We The People with the Obamas. This month, she'll take an earnest swing for the final award, a Tony, with a producer credit on the upcoming Broadway show, Here Lies Love.
Co-written by David Byrne and Fatboy Slim, Here Lies Love follows a narrative centered on former Philippines first lady, Imelda Marcos. It's fitting, then, that Wilson is also producing, as she proudly represents her Filipina heritage in her work, such as the designs on her dress in Disney's Beauty And The Beast: A 30th Celebration. Should the show win a Tony Award next June, it'll make her the youngest woman to ever achieve an EGOT by ten years; the current youngest woman is Jennifer Hudson, who was 38 when she won in 2021, becoming the 17th person overall, the third youngest person, and just the second Black woman to win ever. She was most recently succeeded by Viola Davis, the 18th person and third Black woman, last year.
HER shared a preview video of the show on her Instagram on Sunday, sharing the opening date, July 20. Check it out below.