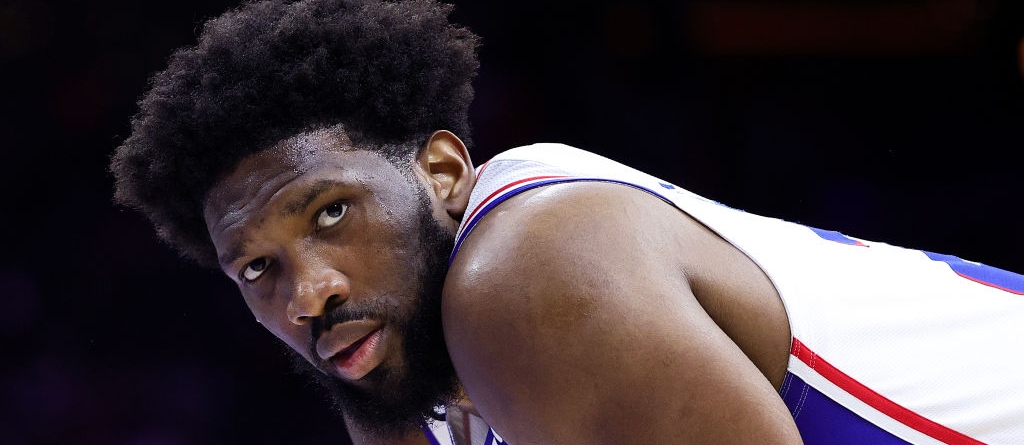 While the NBA waits for the latest superstar trade request to get sorted out with Damian Lillard's effort to leave Portland for Miami, there is pressure mounting in other cities to try and avoid a similar fate with their star players.
It is the reality of the modern NBA that once a player reaches their prime, if they aren't in a situation where they feel they can compete for a title, there's a very real chance they look to apply pressure for a trade — no matter how close to a contract extension they are. The Philadelphia 76ers are currently dealing with a trade request from James Harden, which is complicated by the fact he only has one year left on his deal and can't sign an extension with a new team. That limits his value and makes it nearly impossible to get enough in return to keep the Sixers as one of the East's very best teams.
Taking a step back next year isn't just a frustrating thing to face from a team-building sense, but it also would waste another year of Joel Embiid's prime as he comes off an MVP season rather desperate for a playoff breakthrough. Having never made it past the second round of the playoffs, most recently losing back-to-back games with a chance to make the conference finals against the Celtics, Embiid is starting to feel the heat a bit regarding his ability to lead a winner. It's not dissimilar to what Giannis Antetokounmpo faced prior to his title run in 2021, coming off MVP seasons but playoff disappointment, but that summer the Bucks loaded up, trading for Jrue Holiday, rather than taking a step back.
In case Daryl Morey wasn't already keenly aware of what allowing another trade request to drag on and derail a season (like Ben Simmons') would do to his star, Embiid made some eyebrow raising comments at an event recently while speaking on stage with Maverick Carter about his desire to win championships, but noting he didn't know "where that's gonna be."
Was not expecting Joel Embiid to say "or anywhere else" when talking about championships… He's close to his breaking point here in Philly. pic.twitter.com/0MqXX1rnrT

— AJ Torres (@ajtorres1230) July 17, 2023
"I just want to win a championship," Embiid says. "Whatever it takes. I don't know where that's gonna be, whether it's in Philly or anywhere else, I just want to have a chance to accomplish that. I wanna see what it feels like to win that first one and then think about the next one. It's not easy, but it takes more than one, two, three guys. You gotta have good people around you."
This is how the modern NBA works. There is so much pressure on guys to win a title to cement their legacy as a star that regular season dominance grows stale after awhile if you aren't at least knocking on the door of a championship with Finals appearances. For Embiid, having never gotten out of the second round is starting to stain his (still being built) legacy, fairly or not, and he is very aware of that. As such, he's not looking for the team to take any steps back, and these comments only further add to the front office's burden to figure out how to keep them in the contender tier.
Embiid has made it clear publicly that he wants Harden back, and the team is privately trying to mend those fences. However, to this point, they haven't changed Harden's mind and they'll have to continue working on what the best possible Plan B can be to give them a chance to contend again next season without him in order to keep the big fella happy.