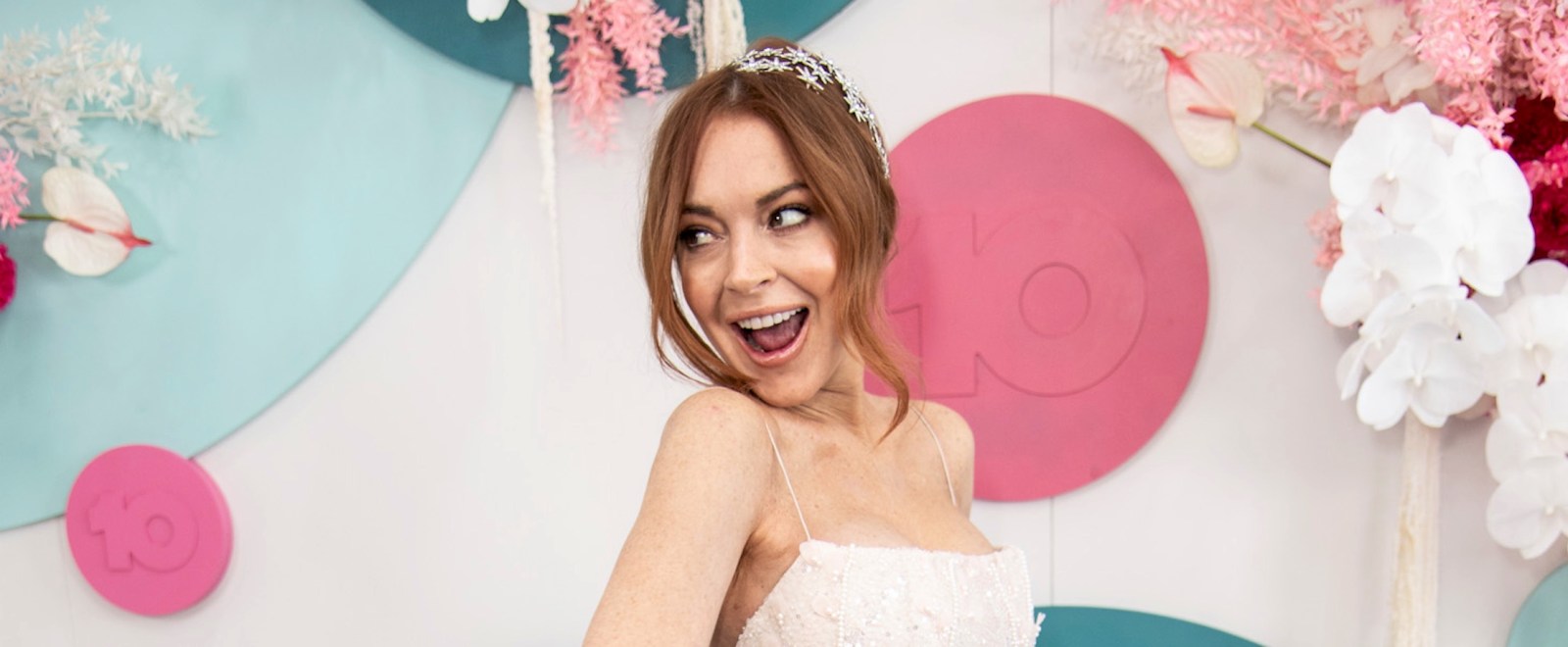 Lindsay Lohan has had a rollercoaster life, to put it mildly. A child star, she hit a sizable rough patch as she got older. But she worked through it, slowly and, hopefuly, surely. And now look at her: Last year she nabbed a two-picture deal with Netflix, and she's reteaming with Jamie Lee Curtis for a belated sequel to Freaky Friday. To make her comeback even comeback-ier, she's now a cool mom.
Reps for Lohan told The Hollywood Reporter that the actress has given birth to a "beautiful, healthy" son. His name is Son Luai, an Arabic name which means "shield or protector." Lohan welcomed the baby boy with her husband, financier Bader Shammas, whom she wed in April of last year.
Lohan didn't make her pregnancy public until March, when she took to Instagram to post a picture of a baby onesie bearing the words "Coming Soon…"
She opened up about the big news in June, telling Allure that when she learned of her pregnancy, it wasn't the kind of moment you see in a movie, unless it's a deadpan comedy.
"It was so unexciting," Lohan recalled. "I walked into the room, I threw the test down. I was like, 'Guess what?' He goes, 'We are?'"
So congrats to Lohan, someone who's been through the ringer and who is doing really well for herself and who deserves, as well do, happiness.
(Via THR)