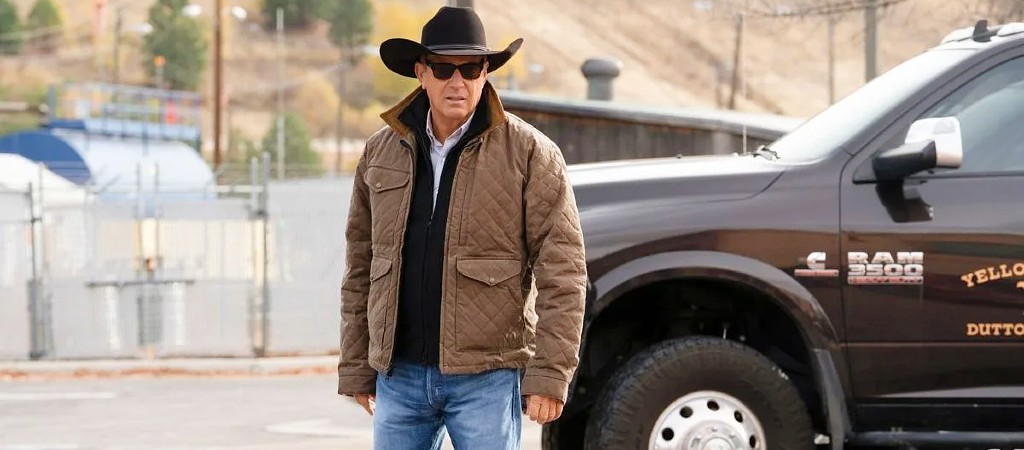 With actors joining writers on the picket line, effectively shutting down Hollywood, CBS is pulling out one of its parent company's big guns to shore up its fall schedule. Episodes of Yellowstone will reportedly air on the network, which is also relying on a heavy helping of reality TV to weather the ongoing strikes.
According to The Hollywood Reporter, CBS will (obviously) censor the cowboy drama that was free to drop F-bombs and nudity on the Paramount Network. Thanks to the show racking up five seasons. (Well, technically four and half as a dispute with Kevin Costner has put the final Season 5 episodes in flux.) CBS will use double episode drops whenever the NFL isn't filling in gaps:
CBS will air edited episodes of Yellowstone (which freely employs profanity not allowed on broadcast airwaves) on Sunday nights, starting with the show's first season. In weeks when the network doesn't have an NFL doubleheader, two episodes will air starting at 8 p.m.; in doubleheader weeks, it will expand 60 Minutes to an hour and a half and have a single Yellowstone at 9 p.m., leading into the Sunday Big Brother.
It's an interesting fix for CBS, but not one without merit. The Paramount Network recently saw record ratings when it aired episodes of the Yellowstone spinoff, 1883, even though the series has been available to stream on Paramount+ for over a year. The Taylor Sheridan universe has been a consistent draw for viewers, but it'll interesting to see how well censored versions of the show go over with CBS audiences.
Yellowstone Seasons 1-5 are available for streaming on Peacock.
(Via The Hollywood Reporter)