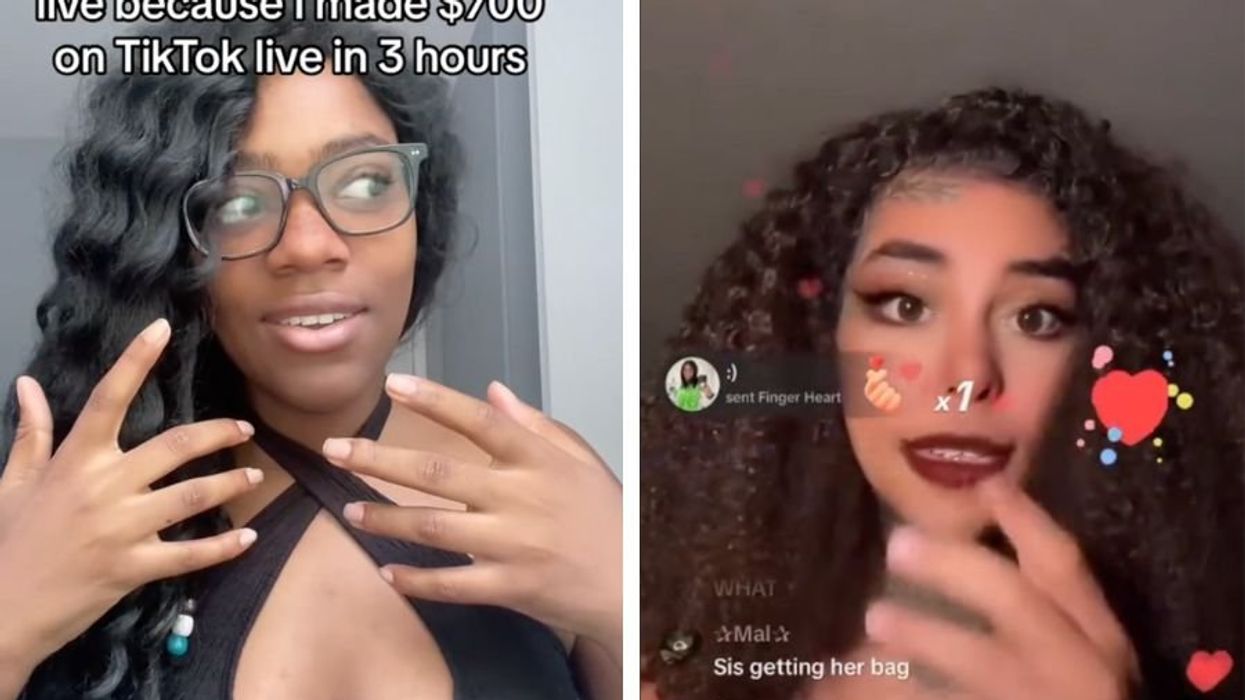 Some trends come along on social media that make you scratch your head in confusion. But as the old saying goes, there's something out there for everybody. This new live social media trend is definitely something for someone—or a lot of someones, since it seems like people are raking in up to $4,000 a month on it.
You may be curious what people are doing to make that much money on a livestream. They're pretending to be Artificial Intelligence (AI) or Non-Playing Characters (NPCs). They aren't teaching people anything or talking about their daily life. The creators simply stand or sit with their hands held in camera view as they sway back and forth reacting to the "gifts" people send them.
On the short video app, during live videos, people can send "gifts," which are virtual items that appear in front of your face on the screen. These items range from sunglasses and cowboy hats to ice cream and corn.
---
This may seem like a fun thing to send someone while they're busy interacting with their fans, but these "gifts" cost real money, which the creator gets a portion of. But the creators pretending to be AI aren't conversing with their followers. They're strictly reacting to the virtual gifts that pop up on their screen as if they're computer generated characters, saying things like, "Oh, ice cream," then slurping loudly as if they licked the ice cream cone.
@nerdywinter

I'm bout to get this money #greenscreen #pinkydoll #pinkydollreal #ailivestream #tiktoklive #cherrycrushtv
Since it has been revealed that creators are making thousands a month, and Winter has since confirmed that her first livestream pretending to be AI brought her $700 in three hours, other creators have hopped on board. The trend has been popular in Asian and anime communities on TikTok and has since crossed over into America's general TikTok feed.
While some people are annoyed by their feeds filling up with AI livestreams, no one is upset with TikTok creators getting creative to earn extra money. Another creator, Alluringskull, tried out the trend and made around $350 for a collective 2.5 hours of livestreaming.
Overall, it seems like the creators are having fun while pretending to be NPCs, and they're making a little extra money on top of it. Even if the concept of the entire trend is confusing, it's certainly fascinating to see what people come up with—and it's not like making an extra four grand a month is something to scoff at.