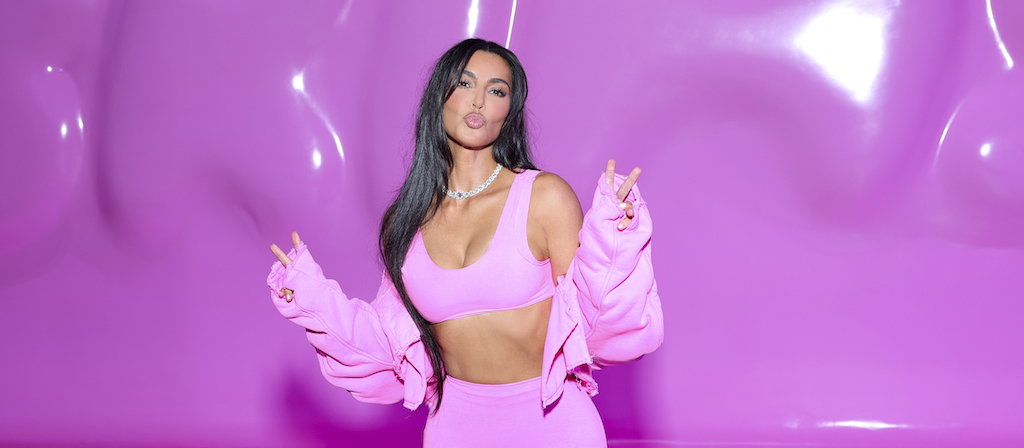 After four short years, Kim Kardashian's burgeoning apparel line, SKIMS, is already worth a buttload of money. Of course, it probably doesn't hurt that the reality star is constantly making headlines. In the past week alone, she's been the center of an actors' strike scandal and has been romantically linked (?) to NFL quarterback Tom Brady. You can't buy that kind of publicity. Although, Kardashian certainly has enough money if she wants to give a stab.
According to The New York Times, SKIMS will officially announce on Wednesday that the apparel line is now valued at $4 billion after securing $270 million in a new funding round. That's a significant increase from 2022 when SKIMS was valued at $3.8 billion:
"It has grown quickly and we're so proud of that," Ms. Kardashian said in an interview. "We've had a really good flow of product launches."

The company started as a seller of shapewear to help customers fit into body-hugging clothing. But shapewear no longer represents a majority of its sales: Skims has expanded into an array of clothing categories, including loungewear and swimwear, with plans to branch out into men's clothing this fall.
The $4 billion valuation arrives on the heel of a viral story about a woman who credited SKIMS shapewear for saving her life after being shot four times while leaving a New Year's celebration. She encouraged others to use the apparel for "protective purposes."
"It was so tight on me that it literally kept me from bleeding out," Angeline Wiley said in a TikTok video that Kardashian later shared as an Instagram Story.
(Via The New York Times)