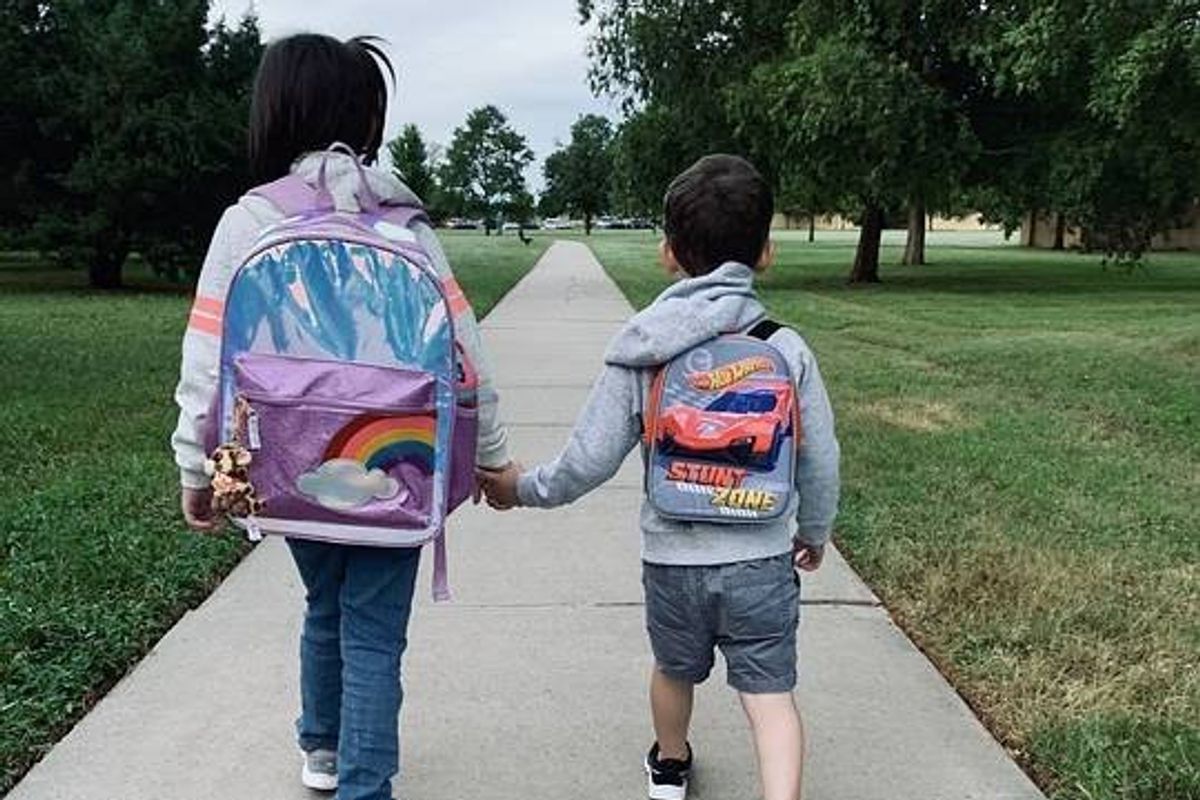 Over the past 40 years, a sea change has occurred in how kids get to school. Throughout most Western countries, an increasing number of children are driven to school instead of walking or taking a bike. In a new video called "Why did kids stop walking to school?" About Here's founder, Uytae Lee, cites the U.S. Department of Transportation statistic that in 1969, 48% of kids walked or biked to school, and that number has plummeted to just 11%.
Uytae Lee is an urban planner and videographer passionate about sharing stories about our cities. The video was produced in partnership with TransLink, Metro Vancouver's regional transportation authority.
---
The video makes a compelling case that more children should walk to school. It's better for children's health and reduces congestion and pollution from car exhaust. In a world where we are pushing for people to be greener, flooding the road with cars every morning to take kids on a short drive seems counter-productive.
Some parents drive their kids to school because they fear they could be abducted or hit by a car while walking to school. But Lee doesn't believe that those fears should be a reason for parents to change their behavior over the past few decades. "As terrible as [kidnappings and car accidents] are, the statistics behind those risks haven't changed significantly over the decades," Lee says.
The video is a great reminder that reevaluating how kids get to school may be a good idea. When they take a bike or walk, it's better for their health and that of the planet as well.
This article originally appeared on 5.9.23