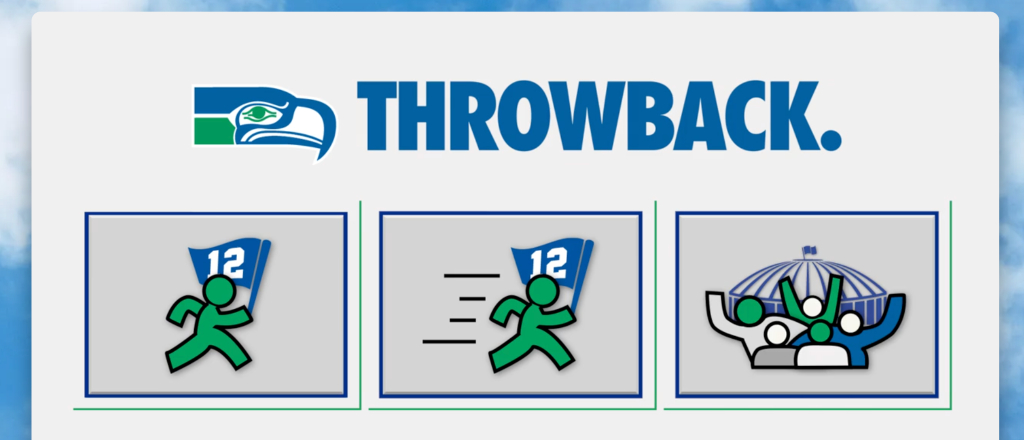 We're at the point of the NFL offseason where the itch for football really starts coming back. The slow drip of news pertaining to next season — contract updates, the team that will be on Hard Knocks, players starting to report to training camp — is becoming a bit more frequent, and on August 3, the first preseason game of the year will kick off when the Cleveland Browns play the New York Jets.
One of the more fun things about this time of year revolves around uniforms, as NFL teams start to tease the threads they'll wear for the upcoming season. On Wednesday, we got the best bit of uni news that we'll receive this offseason, as the Seattle Seahawks revealed that they'll wear 90s-inspired throwbacks during their Week 8 matchup against the Browns.
It's the 90s. It's now. It's commemorative. It's current. The Throwback uniforms are finally here.

https://t.co/r1W2WVDyDe pic.twitter.com/RLVBg1sm21

— Seattle Seahawks (@Seahawks) July 19, 2023
First look: @GenoSmith3

https://t.co/MRfU80WAmD pic.twitter.com/F85tcAslAM

— Seattle Seahawks (@Seahawks) July 19, 2023
Seahawks will wear their throwback uniforms for their Week 8 matchup vs the Cleveland Browns — and should feel free to wear them as much as they want. pic.twitter.com/p4tbcXWaLp

— Adam Schefter (@AdamSchefter) July 19, 2023
This will mark the first time since the 2001 season that the Seahawks have worn uniforms with this color scheme, which is a shame, because their current uniforms aren't especially great and these have an argument for being the best throwback uniforms in the NFL right now. As for the team itself, Seattle was one of the NFL's most pleasant surprises last season, going 9-8 and earning a berth in the postseason. It enters the season with the sixth-best odds of representing the NFC in the Super Bowl.