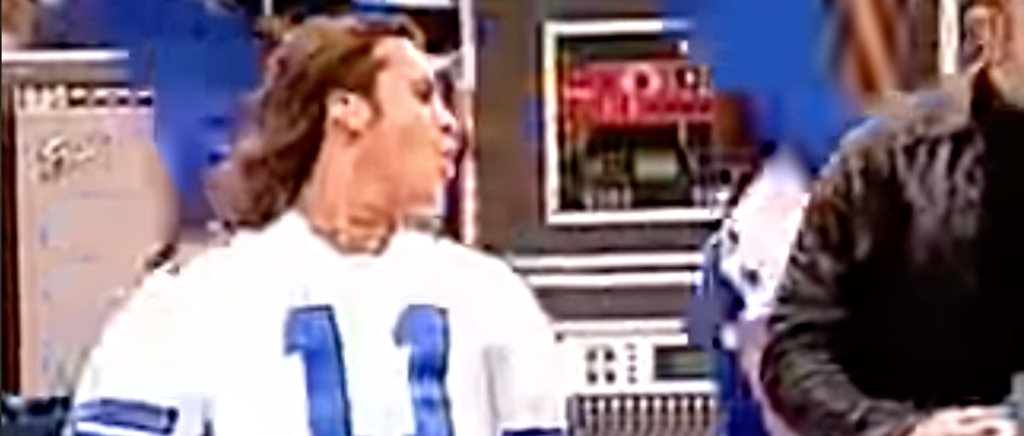 Creed is back. No, this has nothing to do with the fourth film in the series of boxing movies: Creed, the rock band from the 1990s and 2000s that released several well-documented "I'm four drinks in let's see what I can find on TouchTunes" bangers, is reuniting for the first time since going on hiatus in 2013. As of now, the only thing on the docket for Creed is an appearance on the Summer of '99 cruise next April, which includes a bunch of bands from that era.
Now, we here at Uproxx have verticals that touch on a little bit of everything, but this is Sports, and we're here talking about Creed. This can mean one thing and one thing only: It's high time we look back on the greatest non-Super Bowl halftime performance that we have ever seen in an NFL game.
If you have never seen it before, back in 2001, Creed made their way down to Texas Stadium to go through some songs — "Higher," "My Sacrifice," "Don't Stop Dancing" — during halftime of the game between the Dallas Cowboys and the Denver Broncos. It was, truly, one of the most incredible spectacles these eyes have ever seen. Scott Stapp is wearing a customized Cowboys jersey, the Cowboys cheerleaders are joined by other folks dancing on the field. I have spent years trying to describe what happens at 1:26 and just can't. A cheerleader and a girl throw a dove into the air. A lot more happens over the course of this.
The whole thing is great. Anyway, the Broncos beat the Cowboys, 26-24, behind Mike Anderson's 33 carries for 118 yards and a touchdown.