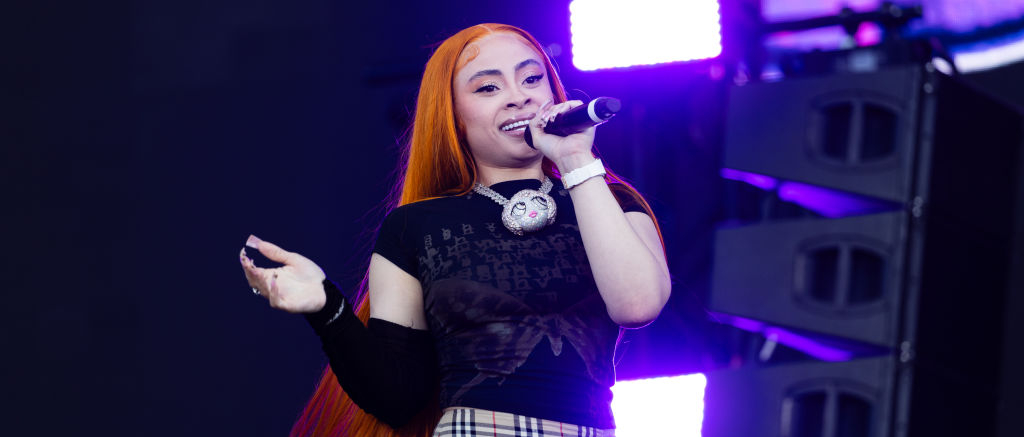 Ice Spice's 2023 year has been a big one for her. She's worked with big names like Nicki Minaj and Taylor Swift for remixes of "Princess Diana" and "Karma," respectively. She's also managed to have multiple records in the top 10 of the Billboard Hot 100 while also signing on for performances at the BET Awards, Rolling Loud, Hot 97's Summer Jam, Wireless Festival, and more. With all that she's accomplished, Ice Spice is taking a moment to give back to her fans with new music.
The Bronx rapper announced her Like..? (Deluxe) project on July 19, and hours later, she unveiled its tracklist. In total, the project will hold 11 songs including favorites like the "Princess Diana" remix with Nicki Minaj, "In Ha Mood," and "Bikini Bottom." The deluxe reissue also features four new songs: "Butterfly Ku," "Deli," "On The Radar (Bonus)," and "How High?"
The Like..? (Deluxe) will also arrive together with Barbie The Album, the soundtrack for the upcoming Barbie movie. It's there that Ice Spice connected with Nicki Minaj for their "Barbie World" record Aqua.
You can view the tracklist for Like..? (Deluxe) below.
1. "How High?"
2. "Butterfly Ku"
3. "Deli"
4. "In Ha Mood"
5. "Princess Diana" Feat. Nicki Minaj
6. "Princess Diana"
7. "Gangsta Boo" Feat. Lil Tjay
8. "Actin A Smoochie"
9. "Bikini Bottom"
10. "Munch"
11. "On The Radar (Bonus)"
Like..? (Deluxe) is out 7/21 via 10K Projects & Capitol Records. Find out more information here.