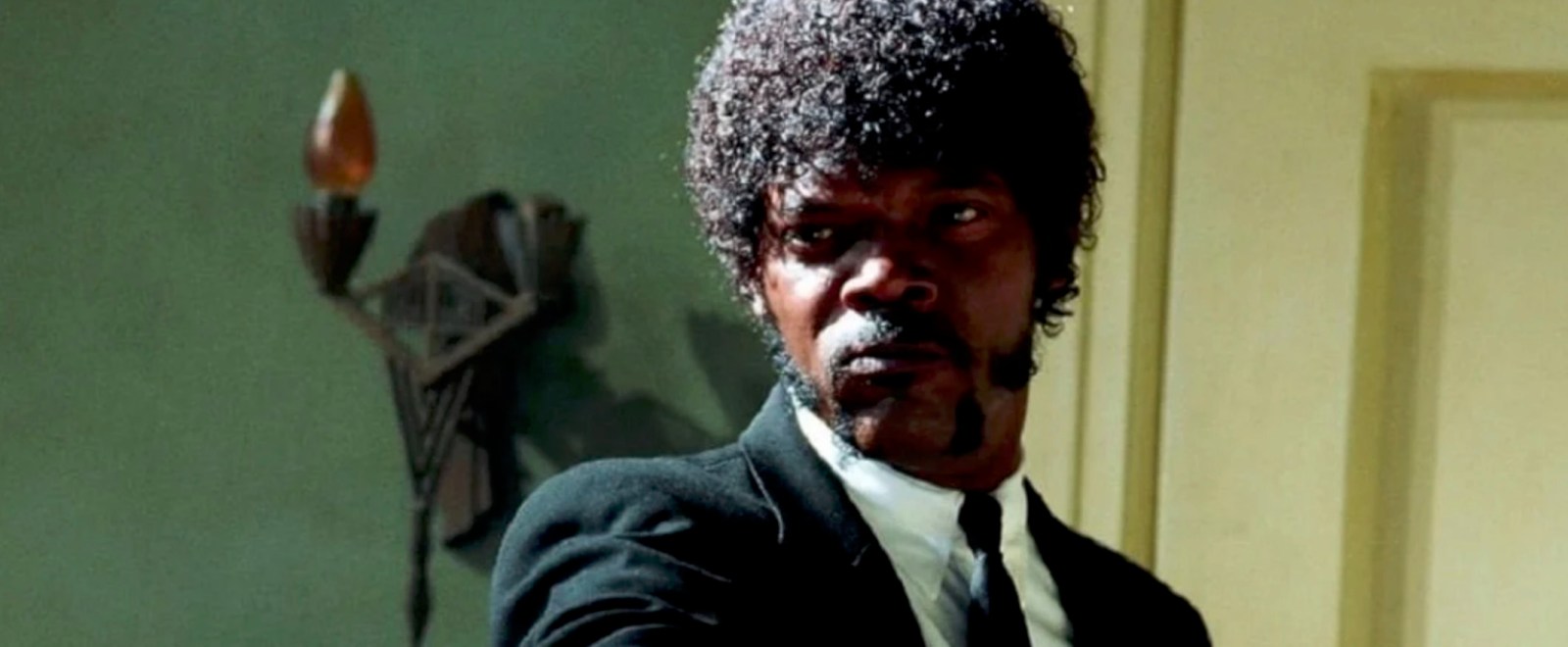 Every interview with Samuel L. Jackson is a treat. He's as quotable as the characters he plays. In a conversation with Vulture that published on Thursday, he discussed everything from winning an honorary Oscar ("Didn't feel honorary, just felt like I was getting an Oscar") to getting cast as Nick Fury ("Better me than David Hasselhoff — is that what you're saying? He's still a little testy about that") to buying Scarlett Johansson and Ryan Reynolds a beehive for their wedding present ("And then one day the bees abandoned the hive or they abandoned the queen or some sh*t").
Jackson also discussed the "acting contest" he went through to get the part of Jules Winnfield in Quentin Tarantino's Pulp Fiction.
"I was doing Fresh for Lawrence Bender, who was the producer of Pulp," he said. "Quentin sent me the script, told me, 'Jules is yours.' I went in and they just wanted to hear the character. I read it, and they were like, 'Amazing. Job's yours.' I come to New York, do Fresh." That's when he heard someone else, a "good actor from New York" named Paul Calderon, was also up for the role.
Jackson continued:
"I shoot Fresh on a Saturday and I got on a plane that night, take the red-eye to LA. And I'm on the plane doing all the sh*t that I normally do when I get ready to do a job. I'm breaking down the f*cking role. I'm breaking down the sentences. By the time I get there, they're not even there. They've gone to lunch or some sh*t. They come back and everybody's like, "Hey, Sam." And some dude, the last dude that came in, right behind me. He was going, 'Hi. Mr. Fishburne. Glad to meet you.' I was like, 'What the f*ck? Who is this motherf*cker?'"
Jackson performed the "English, motherf*cker, do you speak it?" and diner scenes during the audition and killed it, obviously. When he was done, "I slammed the script down. I slam the door and leave." Bender later told him, "We were so going to cast this other kid until you did that last speech in the diner." Jackson's response: "Really, motherf*cker? So I had to go through all that, after you told me I had a job?" He's the best.
You can read the interview here.
(Via Vulture)