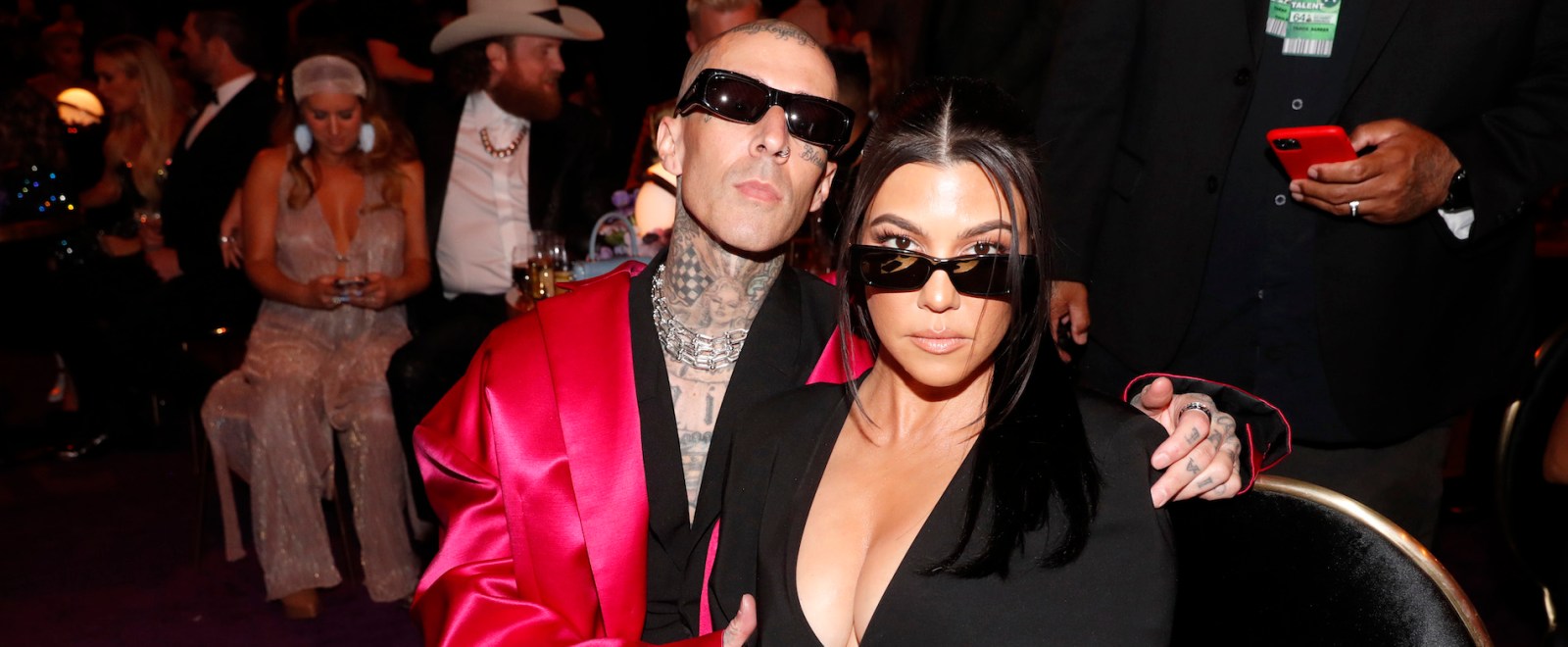 A few weeks ago, Blink-182 drummer Travis Barker teased that he and Kourtney Kardashian have chosen a name for their forthcoming baby. Whether or not the couple has actually settled on a final name, a new video shows off Barker's thought process, and it's definitely interesting.
In a new episode of Complex's video series GOAT Talk with Barker and his daughter Alabama Barker, the final question is, "GOAT baby name?" Alabama had a few answers ready off the top of her head: "Audemars, Milan, f*ckin' Patek." Travis chimed in, "I like Rocky 13."
With a laugh, Alabama replied, "That's so bad!" Travis continued, "That's this name that's just been going in my head lately. It is, it is bad. Rocky George played guitar for Suicidal Tendencies, and 13 is just the greatest number of all time."
A stunned Alabama said, "So you're going to name your kid 'Rocky 13?'" Travis replied, "Possibly." Alabama ribbed, "Let's see how this goes when he's at school: 'Rocky… 13.'" Travis added, "And Rocky, the greatest boxing movie of all time."
Meanwhile, Travis and Kourtney recently had a baby sex reveal and it was pretty on-brand.
Blink-182 is a Warner Music artist. Uproxx is an independent subsidiary of Warner Music Group.