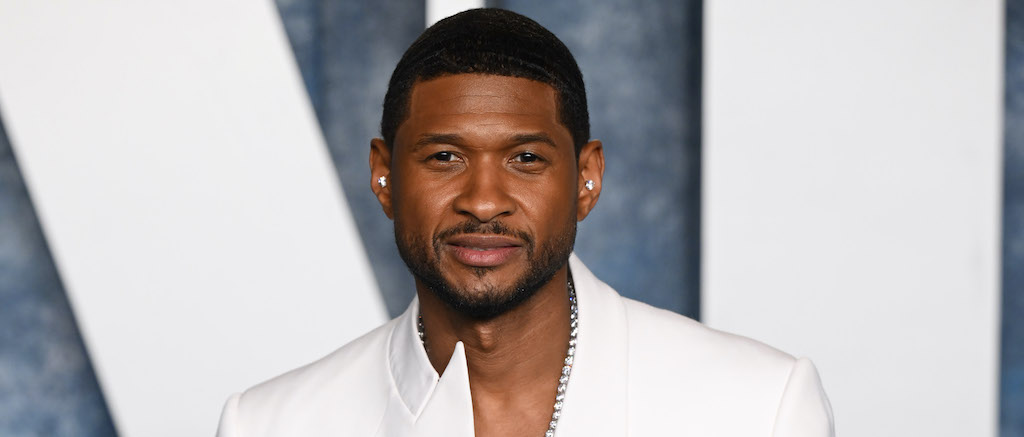 Usher's ongoing My Way The Las Vegas Residency is getting more attention for the celebrities Usher is serenading than for what songs he's actually singing.
Keke Palmer was "Stevie to the bullsh*t" after Darius Jackson, the father of her infant son, publicly criticized the outfit she wore to Usher's show. She thoroughly enjoyed dancing with Usher during "There Goes My Baby." Shortly thereafter, Saweetie coolly danced while Usher sang the same slow-burning classic to her, while Winnie Harlow made sure Usher knew she was perfectly happy with Kyle Kuzma.
Whether it's the celebrity sightings or the songs, John Mulaney recently told Jimmy Kimmel that everyone should "do whatever you need to do to go see Usher" in Vegas.
Anyone planning on taking Mulaney's advice can study Usher's residency setlist below (as logged by setlist.fm in April).
1. "My Way"
2. "Caught Up"
3. "U Don't Have to Call"
4. "Love In This Club"
5. "Party" (Chris Brown cover)
6. "Lil' Freak"
7. "Lovers And Friends" (Lil Jon & The East Side Boyz cover)
8. "Good Love" (City Girls cover)
9. "I Don't Mind"
10. "Bad Girl"
11. "Good Kisser"
12. "My Boo"
13. "Superstar"
14. "Can U Handle It?"
15. "Dance (A$$)" (Big Sean cover)
16. "I Don't F*ck With You" (Big Sean cover)
17. "Hey Daddy (Daddy's Home)"
18. "I Need A Girl" (Diddy cover)
19. "Trading Places"
20. "U Remind Me"
21. "You Make Me Wanna…"
22. "Throwback"
23. "U Got It Bad"
24. "Nice & Slow"
25. "Climax"
26. "Burn"
27. "Confessions"
28. "Confessions Part II"
29. "DJ Got Us Fallin' in Love"
30. "OMG"
31. "Yeah!"
32. "Without You"