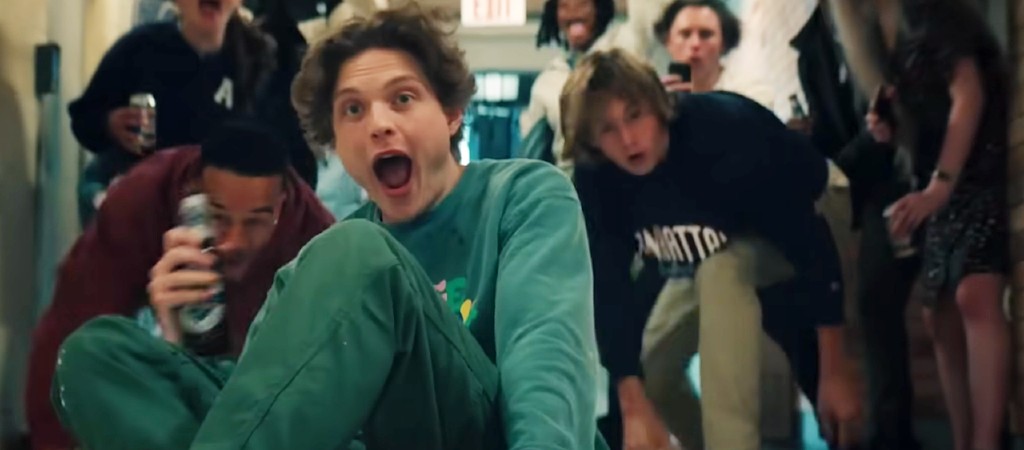 After teasing a release window last week, Amazon has finally confirmed a release date for its highly anticipated The Boys spinoff Gen V.
The college-based show set in the wildly raunchy superhero universe will premiere its first three episodes on September 29, according to Variety. From there, the show will switch to weekly drops every Friday until the Season 1 finale on November 3, for a total count of eight episodes.
Amazon also unveiled a new poster for Gen V confirming the release date:
Here's the official synopsis for the boundary-pushing The Boys spinoff that left executive producer Seth Rogen asking, "Dear God, what are they doing over there?":
From the world of 'The Boys' comes 'Gen V,' which explores the training of the first generation of superheroes to know about Compound V, and that their powers were injected into them, rather than God-given. These young, competitive heroes put their physical and moral boundaries to the test, competing for the school's highly coveted top ranking. They quickly come to learn that ambition comes with sacrifice, and the difference between right and wrong is not as clear as they once believed. When the university's dark secrets come to light, the students must come to grips with what type of heroes they are going to become.
Gen V premieres September 29 on Amazon Prime Video.
(Via Variety)