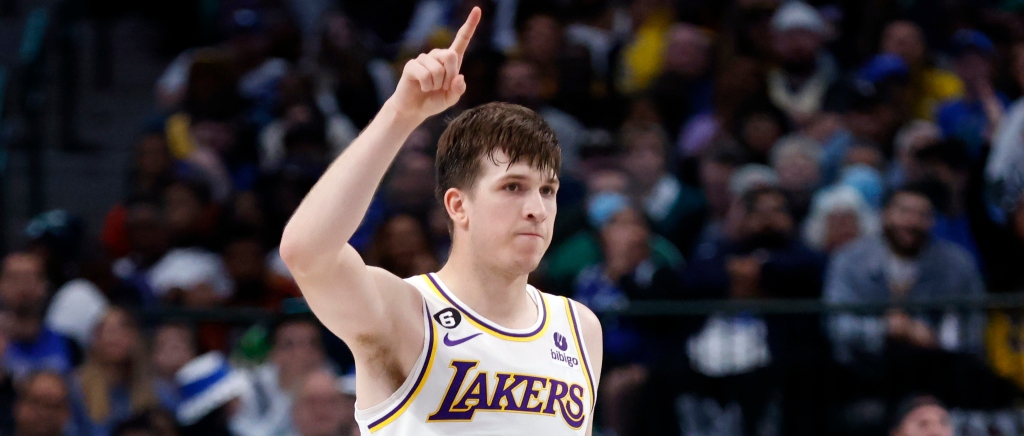 A very weird rumor went around the internet back in June. In the aftermath of Taylor Swift's relationship with longtime partner Joe Alwyn coming to an end and her much shorter reported fling with The 1975 frontman Matty Healy also coming to an end, some rumors began circulating about Swift and Los Angeles Lakers guard Austin Reaves being spotted in a bar in Arkansas together. The source of it appears to be this tweet.
It is very easy to see that the whole thing was a joke, in large part because it was pretty obvious and also because Reaves' brother, Spencer, who would be an extremely good source for the truth with this sort of thing, said it wasn't real. But despite that, it gained just enough traction that Austin got asked about it while appearing on the "All the Smoke" podcast. Unsurprisingly, he found it all very silly.
"We heard a rumor, and we don't like to start troubles here, but we heard something about Taylor Swift meeting you somewhere," Matt Barnes asked at the 37:07 mark of the above video.
Reaves and Stephen Jackson both got some jokes off about it, while Reaves seemed to find the whole thing very funny, presumably because the whole thing is very funny. But when he finally got the chance to give his side of … whatever we wanna call this, Reaves admitted that none of it is true.
"I have never met her, never talked to her … all bullsh*t, I ain't never talked to her," Reaves said. When Jackson asked if he would be interested in dating Swift, Reaves said his plan is to "stay out the media." This might be difficult for him to do, as he just signed a 4-year, $54 million deal to remain with the Lakers, but who knows?
(h/t Silver Screen and Roll)