Tequila and whiskey are two very different beasts … kinda. Tequila derives its sugars from Blue Weber agave plants (a succulent) while whiskey is a grain product (barley, wheat, rye, corn, rice, etc.). But beyond having different sources for its fermentable sugars, the actual fermenting, distilling, and eventual aging (when necessary) is pretty much the same, all things considered.
That means that there are some serious flavor overlaps at times. This, in turn, means that it's time for a list of great tequilas for whiskeys drinkers.
For this list, I've collected the tequilas I'd professionally and personally recommend that whiskey aficionados give a shot. Since aging reposado, añejo, and extra añejo is often done in ex-bourbon or ex-whiskey barrels (among other varieties), there are big parallels to be found in a lot of these tequilas. Vanilla, butterscotch, caramel, winter spices, dark orchard fruits, and tobacco notes all come through and will remind you of a great whiskey (by way of roasted agave). The point being, it's a fun profile that's very easy to savor.
I did rank these whiskey-forward tequilas. While I like all of these and stand behind every single one of my picks, some just slap harder than others — my number is an all-time favorite spirit from any category. My advice is to read my tasting notes, find the one that grabs your attention, then hit that price link to grab a bottle to call your own. Let's dive in!
Also Read: The Top 5 UPROXX Tequila Posts Of The Last Six Months
10. Cierto Tequila Private Collection Reposado
ABV: 40%
Average Price: $98
The Tequila:
This tequila — from NOM 1146 (Tequileña, S.A. distillery) in Tequila, Mexico — is made from 100% Weber agave cooked in an autoclave (pressurized chamber). The juice from the agave is extracted by a roller mill and then fermented in open stainless tanks with local spring water. That mash is then twice-distilled in copper pot stills before aging in a combination of used French and American oak.
Tasting Notes:
Nose: That "roasted" agave really breaks through on the nose with a touch of grilled pineapple in brown butter, a hint of vanilla, a touch of espresso bean, and a sweet note of caramel sauce.
Palate: The palate largely delivers on the butter, caramel, and tropical fruits as the agave takes on a greenish mid-palate, leading towards a black pepper spiciness.
Finish: That pepperiness drives the finish towards a sweetgrass note and a little more of that grilled pineapple with a dusting of clove.
Bottom Line:
This tequila has a nice sense of rye whiskey just sneaking in on the end with that sweetgrass and clove. There's a nice layer of caramel throughout that helps drive home the sweeter American whiskey vibe too.
Overall, try this either over a big piece of ice, as a tasty shot, or in a simple cocktail (think old fashioned).
9. Casamigos Añejo
ABV: 40%
Average Price: $61
The Tequila:
Famously known as George Clooney's billion-dollar tequila brand, Casamigos delivers the goods. The piñas are slow-roasted in brick ovens. The juice is then fermented for nearly four days, allowing the flavors to run deep in the juice. Finally, the tequila is aged for 14 months — resting through the hot highland days and cool nights.
Tasting Notes:
Nose: The nose opens with a bourbon aura of caramel and vanilla with a touch of cherry bark, singed marshmallow, and woody winter spices with a layer of roasted agave underneath.
Palate: The palate has a cherry rock candy sweetness with a hint of winter spice cake full of dates and cinnamon with a touch of nutmeg and candied citrus.
Finish: The end is fruity and spicy with a rich roasted agave base, more of that creamy vanilla, and plenty of cinnamon cake.
Bottom Line:
This is as close as you're going to get to a classic Kentucky bourbon in a tequila glass. Caramel, vanilla, cherry, winter spice — these are all tenants for good bourbon. The only reason this is lower on this particular list is that this is a tad thin. There is depth here, it just doesn't last that long. That means that I'd recommend using this for killer whiskey cocktails with this in place of the whiskey.
8. El Tequileño "The Sassenach Select"
ABV: 40%
Average Price: $107
The Tequila:
This tequila is a collaboration between third-generation Master distiller Antonio Salles and TV star Sam Heughan of Outlander and Sassanach Blend Scotch Whisky fame. The tequila in the bottle is a limited edition release that highlights autoclave cooked agave, roller mill extraction, open-air fermentation in stainless steel tanks, double distillation in copper pot stills, and an initial rest in old American whiskey barrels with a finish in French oak. Lastly, the tequila is batched, proofed, and bottled with no additives!
Tasting Notes:
Nose: Caramelized roasted agave and soft and sweet dark spices mingle on the nose with a hint of dried raisins and old oak cellars.
Palate: That caramelization comes through on the front of the palate with a smooth vanilla bean oiliness next to a cinnamon cake, deeply roasted agave, white pepper, and a hint of green sage.
Finish: That white pepper and caramel pop on the finish as the sip slowly fades through sweet cinnamon and soft vanilla sweetness.
Bottom Line:
This is a great bridge between barley and agave. There's a clear scotchiness that's underpinned by fine roasted agave-forward tequila. This is a nice sipper, especially over a big rock.
7. Dos Primos Añejo
ABV: 40%
Average Price: $57
The Tequila:
This tequila brand was founded by country singer Thomas Rhett and his cousin, Jeff Worn. The actual tequila in the bottle is an añejo that spent 13 months resting in old bourbon barrels at Destiladora Gonzalez Lux.
Tasting Notes:
Nose: The nose is layered with dark berries, rich tobacco, black peppercorns, clove buds stuck in orange peels, and buttery salted caramel just kissed with dark chocolate-covered espresso beans.
Palate: The soft caramel sweetness meets sharp spice barks and more black pepper with a deeply roasted agave that feels still warm from the oven next to dark fruit leather and cherry tobacco.
Finish: That woody and sweet tobacco leads the finish to a spice bark end with plenty of dark agave vibes and sweet bourbon vanilla.
Bottom Line:
This is a real bourbon lovers' tequila. It's deeply sweet and spicy with a clear sense of that deeply roasted agave taking this pour beyond the baseline of either spirit.
I'd recommend pouring this neat and getting a taste in before adding a little water or ice to let it really bloom in the glass. That step will open up very creamy bourbon-like characters that work perfectly with the caramelized agave and woody spice.
6. Gran Coramino Añejo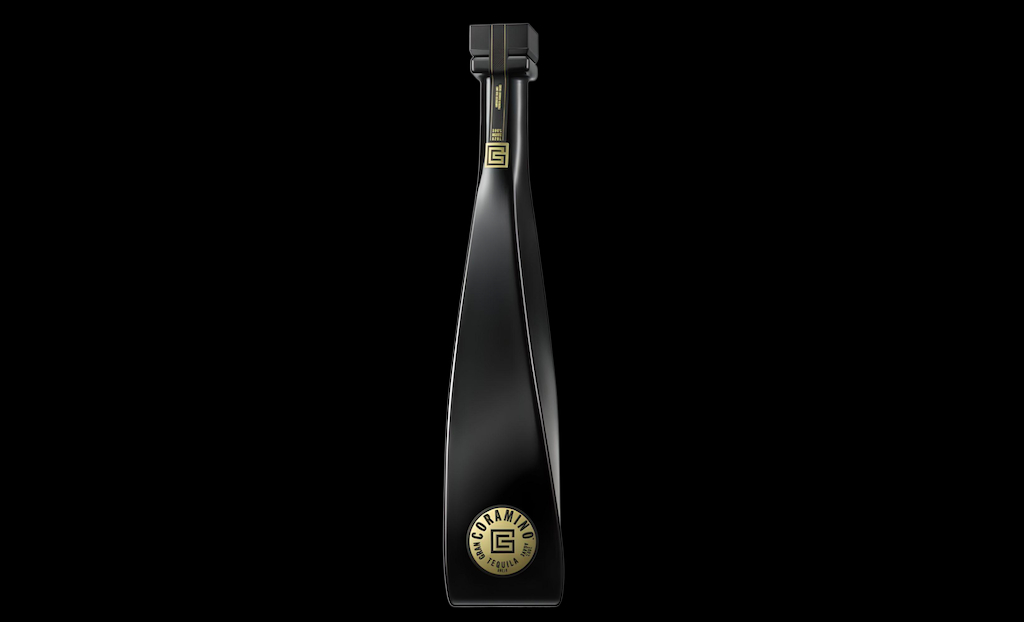 ABV: 40%
Average Price: $169
The Tequila:
This is Kevin Hart's tequila brand and it's really goddamn good. The tequila is made from brick-oven-roasted agave hearts that go through slow fermentation and copper pot distillation. That hot juice is then left to age in ex-bourbon and French oak casks before batching and blending with another añejo that was aged in cognac barrels.
Tasting Notes:
Nose: That caramelized roasted agave comes through on the nose with a sense of salted caramel, winter spice cakes full of cinnamon and nutmeg, rum-raisin, and a dusting of white pepper.
Palate: That cinnamon spice cake moistens on the palate as dark chocolate and espresso beans move the taste toward a lush vanilla creaminess with a hint of chili tobacco lurking in the background.
Finish: The finish takes on a lightly dried apricot and summer flower vibe before veering back toward that rich vanilla, chocolate, and winter spice all rolled up with fresh pipe tobacco and burnt agave spears.
Bottom Line:
This is the perfect collision of cognac, whiskey, and tequila. There's a real depth here that's unhindered by any individual part. It all works and builds toward a wonderfully soft and nuanced sipping experience, especially over a big rock.
5. Don Julio Private Cask Reposado
ABV: 42.7%
Average Price: $84
The Tequila:
This special release is classic Don Julio in single-barrel form. The hand-picked tequila is from a 10-month-old barrel (ex-bourbon) that was pretty much bottled as-is with a hint of water.
Tasting Notes:
Nose: The nose leans into spiced woods — think apple-cider-soaked cinnamon bark, cedar, and smoldering oak staves — before hitting on candied orange dipped in dark chocolate with a hint of roasting herbs and fresh agave spears.
Palate: That candied orange and dark chocolate drive the palate toward fresh agave juice cut with cardamom, clove, and anise before a hint of white pepper and vanilla arrives.
Finish: That white pepper peaks and then falls as the vanilla and caramel create a lush finish.
Bottom Line:
This is a nicely balanced agave-forward tequila that's been expertly accented with whiskey notes. So if you're looking for a deep and dark tequila experiment that hints at your favorite whiskey, this is the one to buy.
4. Jose Cuervo Reserva de la Familia Extra Añejo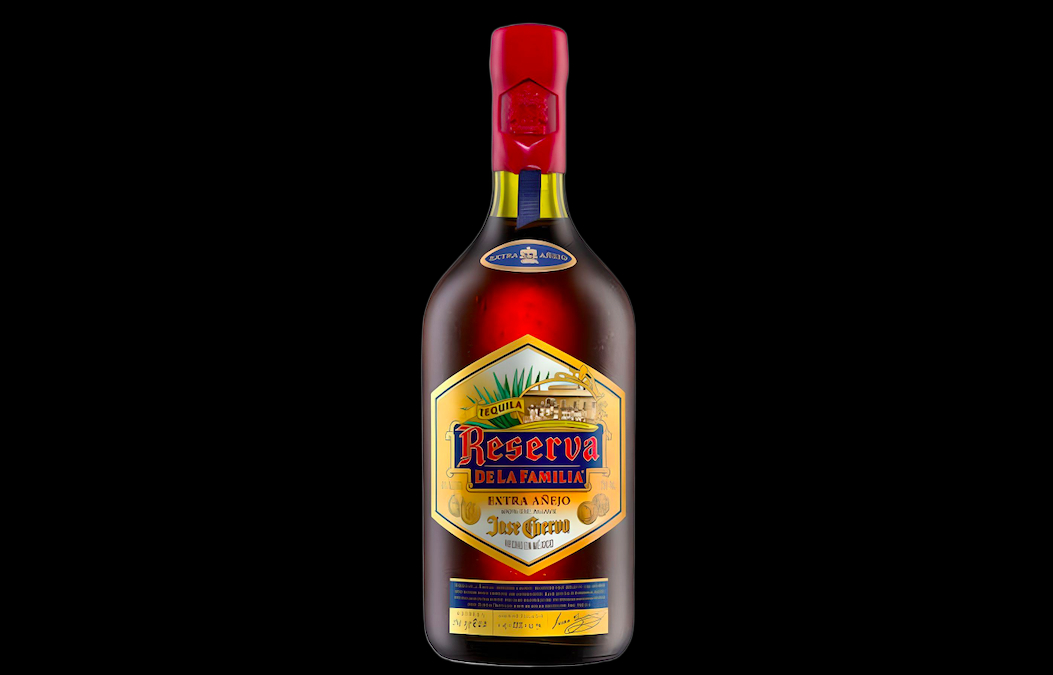 ABV: 40%
Average Price: $164
The Tequila:
This is the mountaintop of the Jose Cuervo line. Time is key with this expression, as the agaves are slowly cooked, the juices are slowly fermented and distilled, and the tequila is given lots of time to mature. It takes three years of resting in ex-bourbon and French oak casks to reach the "extra" anejo heights of this tequila.
Tasting Notes:
Nose: The nose draws you in with hints of marzipan, spicy stewed apples, raisins, and soft cedar.
Palate: The taste delivers on those notes while dialing them in, as the marzipan becomes more like a candied almond, the spice leans into hot sticks of cinnamon, the apple gets tart, and the vanilla brings a creaminess to it all.
Finish: The end is long and touches on a spicy apple tobacco chew with a silky vanilla pudding softness.
Bottom Line:
This tequila is a damn near perfect marriage of bourbon and tequila that's just touched with cognac. These are all good things.
This is probably the best overall sipper that's the most accessible. There's nothing challenging about this pour but it is 100% delicious from top to bottom. This over a single rock is … chef's kiss.
3. Código 1530 Double Cask Finished Single Barrel Añejo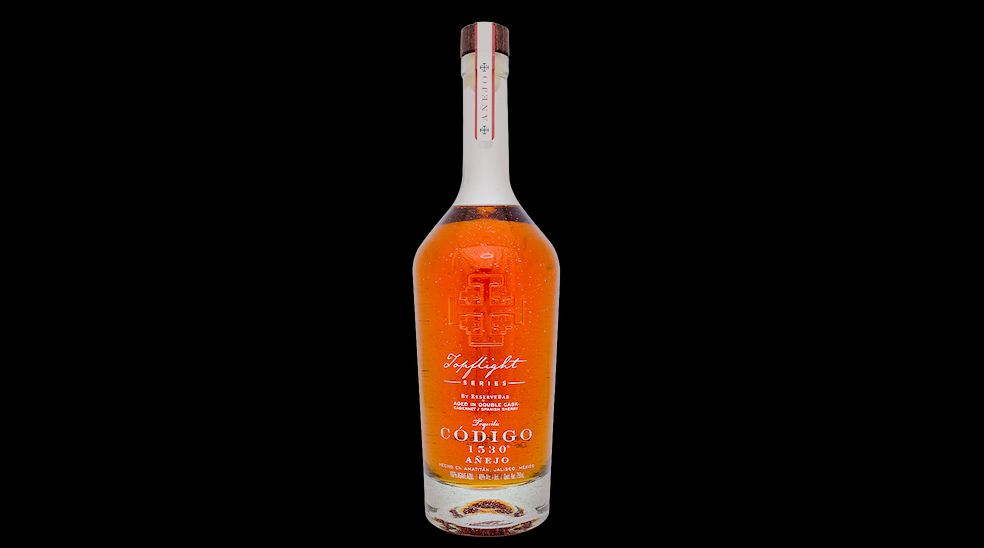 ABV: 40%
Average Price: $201
The Tequila:
This single-barrel añejo isn't aged in old whiskey barrels but it sure feels like it is. The tequila is double aged first in Napa Valley Cabernet French white oak casks and then it's re-barreled in Spanish sherry casks. A single sherry barrel was chosen for this limited edition release and bottled with a touch of water for proofing.
Tasting Notes:
Nose: Marzipan and ground espresso beans come through with a rich vanilla cream, rum-soaked Graham Crackers, and a hint of charred caramel chews with a whisper of grassy roasted agave.
Palate: Burnt orange dipped in dark chocolate leads to a luscious crème brûlée with salted caramel and deep oily vanilla before heading toward powdery white pepper, dry roasted agave, and chewy pipe tobacco.
Finish: The almond and white pepper combine on the finish as the orange and chocolate get creamier and creamier and meld with the vanilla and caramelized agave.
Bottom Line:
This is just damn tasty. Over a rock, it gets so creamy it's almost like a malted vanilla shake cut with orange creamsicle, chocolate-covered espresso beans, and caramelized agave bites.
2. Tres Generaciones Tequila Añejo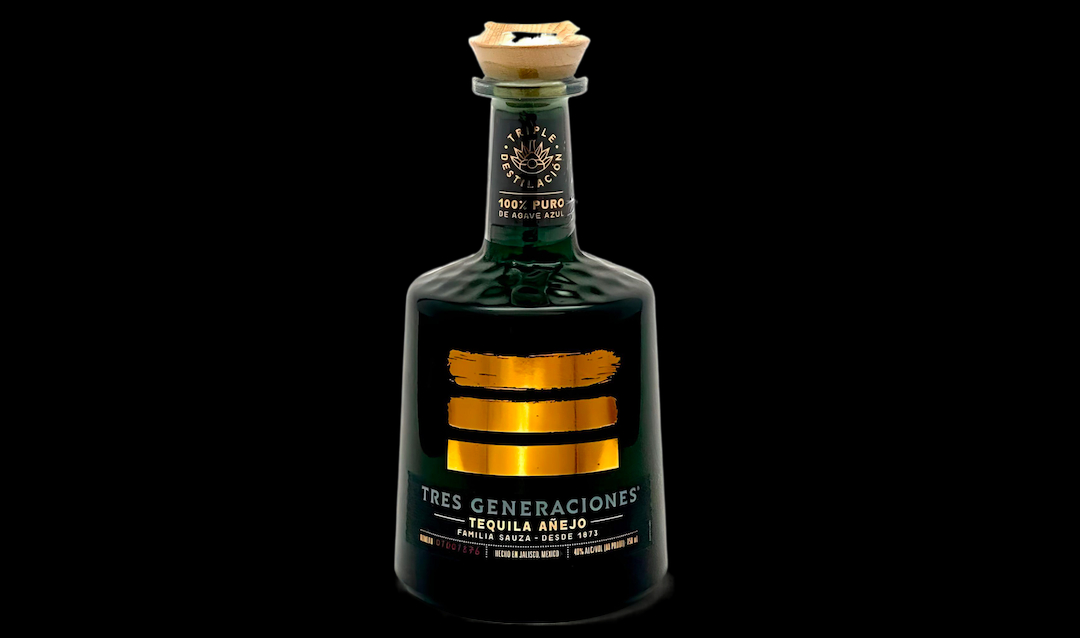 ABV: 40%
Average Price: $49
The Tequila:
This añejo from Sauza's high-end brand is a long-rested tequila. The tequila is rested for 12 long months in heavily toasted ex-bourbon barrels before batching, proofing, and bottling.
Tasting Notes:
Nose: A grassy agave note draws you in on the nose with a rich caramel vanilla cake covered in clove, cinnamon, and nutmeg with a hint of apple fritter and white pepper.
Palate: Creamy vanilla and soft spiced winter cakes with plenty of rum-raisin drive the palate toward a sense of lightly roasted agave with a touch of creamy aloe and tender sweetgrass wrapped in fresh pipe tobacco just kissed with cinnamon.
Finish: That cinnamon gets woody on the finish with clove buds and allspice berries next to dry white pepper, old vanilla pods, and cedar bark rolled with chili-kissed tobacco and old smudging sage.
Bottom Line:
This has no business having as much depth as it does at this price point. It's a great value! If you're looking for a balanced agave/whiskey experience that you can find and afford, this is the play. That's especially true if you're looking for a tequila to replace the whiskey in your favorite whiskey cocktails or looking for an on-the-rocks pour that lightly conjures bourbon.
1. Tears of Llorona Extra Añejo Tequila
ABV: 43%
Average Price: $279
The Tequila:
This is special stuff. Master Distiller Germán Gonzalez only uses high-altitude late-season Blue Weber agave hearts (they have more sugar) that are grown in volcanic dirt for his mash. Once he makes his tequila low-and-slow, the juice is left to age for five years in a trio of oak that held Scotch whisky, sherry, and brandy. Those barrels are batched and the tequila is proofed before bottling.
Tasting Notes:
Nose: Summer wildflowers, pipping hot apple crumble, salted dark chocolate-covered buttery toffee, the richest vanilla cream ever, and brandy-stewed black cherry mingle on the nose with this whisper of fresh pipe tobacco that's just been kissed with Tellicherry peppercorns and sweet fresh smudging sage.
Palate: That vanilla turns into silky crème brûlée with spiderwebs of crystalized caramel sugars strings leading to black currant jam cut with clove and anise before salted caramel layers into mincemeat pies, mulled wine, and sharp winter spice barks rolled with burnt orange and dried roasting herbs just kissed with roasted fat and white pepper.
Finish: The raisins get brandy-soaked and spice on the finish as the creamy vanilla crème brûlée creates a finish that's as lush as the softest silk you've ever felt.
Bottom Line:
This is an amazing tequila and one of the best overall spirits on the shelf right now. If you love great whiskey, you'll love this.
Try this over a single large rock. It'll somehow get creamier and more luscious while extending the finish toward this berry bramble cobbler topped with stiff whip cream cut with orange oils, almond oils, and poppy seed before a cinnamon tobacco vibe takes over. It's divine.