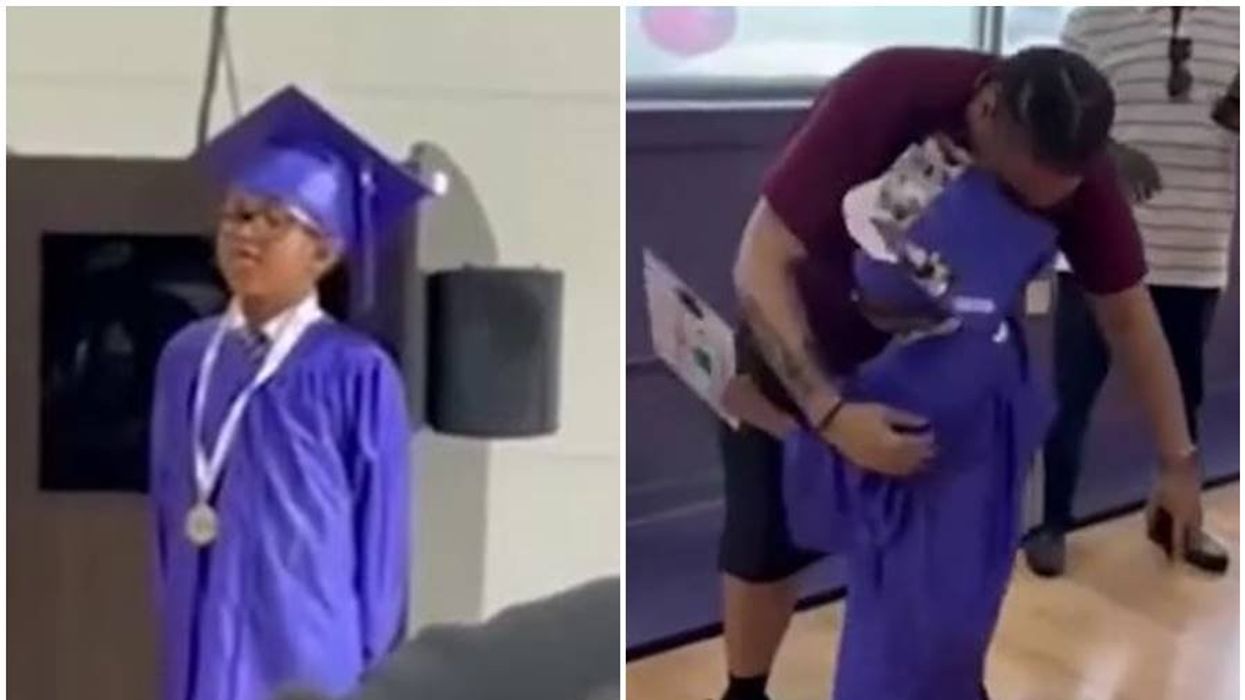 Jaxon Carter is an incredible example of turning tragedy into triumph. The 6-year-old boy lost his mother, Taryn Marie Gainey, in an accidental apartment fire in Harrison Township, Michigan, when he was 5, a few weeks before he started kindergarten.
Even though his life had been turned upside down by tragedy, young Jaxon excelled at his school, New Dawn Academy, a public STEM-focused charter school. He won his class spelling Bee, received honors in nearly all of his subjects and graduating valedictorian of his class.
---
In June, his teacher asked him to give his class a valedictory address, and he delivered a 4-minute speech from memory that he wrote with his grandma. "When I started kindergarten at New Dawn Academy in August 2022, I was a little 5-year-old who had lost my beautiful mother a month before," Jaxon said.
@blackdollarntwk

♻️ lG/blackinformationnetwork 6-year-old Jaxon Carter delivered an emotional speech dedicated to his late mom at his graduation ceremony. Jaxon lost his mom, Taryn Marie Gainey, last July in an apartment fire. Jaxon started kindergarten at a new school in Sterling Heights, MI
But he persevered and put all of his efforts into his studies. "I learned to play with other kids, read books, answer or ask questions like how or why, use correct grammar and use my school tablet," he continued. "My kindergarten year helped me grow braver, smarter, kind-hearted and more grateful."
He ended his speech by paying tribute to his beloved mother. "I dedicate my speech, good grades, all school awards, and my kindergarten graduation to my beautiful mommy, who I will always love and miss so very much. I know she will always be with me in my heart," Carter said.
He also thanked his grandmother, uncles and dad for their support. "You are the best daddy ever, and I love you so very much," Carter said to rapturous applause.