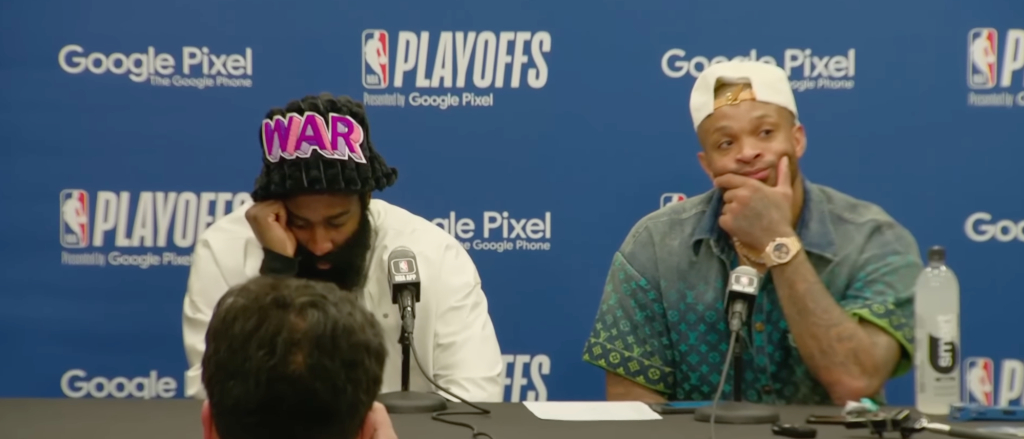 James Harden is one of the two All-Star guards in the NBA who is trying to make his way to a new team this offseason. While Damian Lillard has his sights set on joining the Miami Heat, Harden reportedly wants the Philadelphia 76ers to send him to the Los Angeles Clippers, as there appears to be some bad blood between him and top basketball executive Daryl Morey over how extension talks went this offseason.
Harden's issue here is that he picked up his player option for 2023-24 and is an unrestricted free agent after the season, so while he seems prepared to make the Sixers regret not trading him, Philly is set on getting a whole lot back if he's moved. But while things are in a holding pattern there, Michael Scotto of HoopsHype brings word that the two sides are discussing a trade involving another former Houston Rocket, too.
PJ Tucker, Harden's longtime teammate with the Rockets and Sixers, has come up in trade discussions between the 76ers and Clippers, league sources told HoopsHype. The Clippers covet Tucker's ability to guard multiple positions and defend the league's top opposing scorers. Tucker is owed $11 million this upcoming year and has a $11.54 million player option for the 2024-25 season.
It would be very interesting if Philly actually moved Tucker, because while it's easy to assume his future is tied to Harden's due to their lengthy history together, it's worth remembering that he joined the Sixers after Joel Embiid said following the team's ouster from the 2022 playoffs that they lacked a guy like him.
"You look at someone like P.J. Tucker," Embiid said after Miami beat Philadelphia in six games in the conference semifinals. "Great player, but it's not about him knocking down shots. It's about what he does, whether it's on the defensive end or rebounding the ball. You look at, obviously, defensively, he plays with so much energy, believes that he can get from point A to point B, and he believes that no one can beat him. And he's tough. He's just physical, and he's tough. And they have a few of those guys, whether it's Bam and all those guys. And since I've been here, I'd be lying if I said that we've had those types of guys. Nothing against what we have, it's just the truth. We never had P.J. Tucker."
Having said that, there have been reports that Philly would prioritize having a whole lot of cap space ahead of the summer of 2024 with an eye on making a huge splash in free agency. While it remains to be seen if they could actually make some noise on the free agent market and there's no guarantee he'd pick up his player option for 2024-25, moving Tucker would help make that easier.