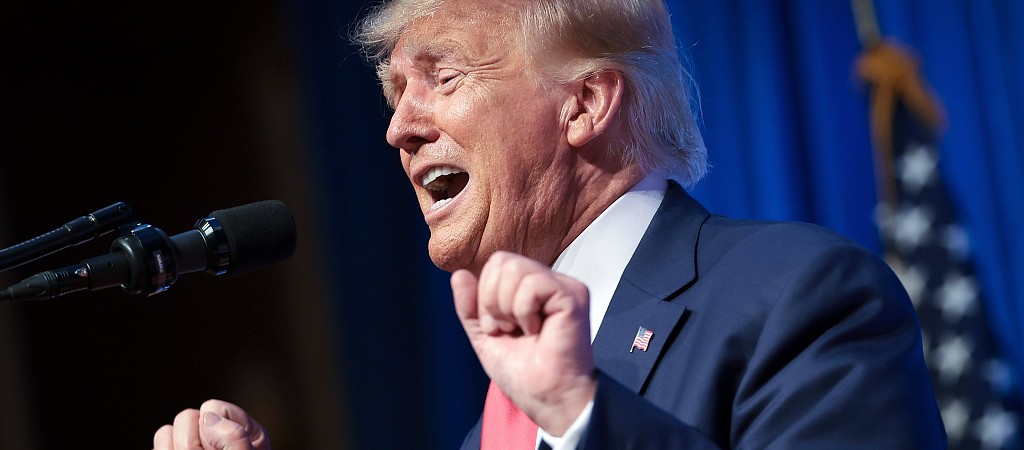 Donald Trump woke up in a helpful mood on Friday morning, which saw the former president lay out a plan for Fox News to recover from an alleged dip in ratings. Citing a Breitbart report that claimed Fox has suffered a 58% drop in ratings, Trump proposed that the network stop focusing on Ron DeSantis and turn its attention back to, you guessed it, Donald Trump.
"Fox is down 58%, at least, all because they don't treat 'TRUMP' and 'MAGA' well," the former president raged on Truth Social in a two-part post. "They are focused on someone who can't win, Ron DeSanctimonious, who will never be able to bring it home."
From there, Trump's rant alternated between complaining that DeSantis owes him and blasting Fox News for turning its back on the MAGA world even though Trump is still a constant presence on the network:
The only reason DeSanctus won in Florida is because I Endorsed him, and Campaigned for him—He would have lost by 40 points. The sadder part is, he TOTALLY forgot! He also forgot he wanted to close down Social Security, Ethanol, and obliterate Medicare… Fox is gone, just like in 2016, and the only way they come back is if they go "ALL TRUMP ALL THE TIME." Our people have had it!
"We want and deserve support like the Radical Left Democrat Fascists get from so many sources, including the Fake News Media and Law Enforcement," Trump wrote in conclusion. "Bring back Fox, before it's too late!"