Tequila is the ideal summer spirit. It's bright, flavorful, ideal for shooting with some friends during a backyard bbq, perfect for mixing into bright cocktails (juicy strawberry margarita, anyone?), and is super sippable (if you spring for the good stuff). No matter what kind of drinker you are you can get a lot of mileage out of tequila, so why settle for your tried and true brands?
To help guide you to the best under-the-radar (or semi-under-the-radar) bottles for the rest of summer, we're shouting out a range of expressions for shooting, mixing, and sipping. Every expression of tequila — your blancos, reposados, añejos, extra añejos, and even cristalinos — will get some shine here. The only parameter is that these are all bottles that we've sampled and loved this year and still have in rotation in our bar carts.
Let's dive in!
Astral Tequila Blanco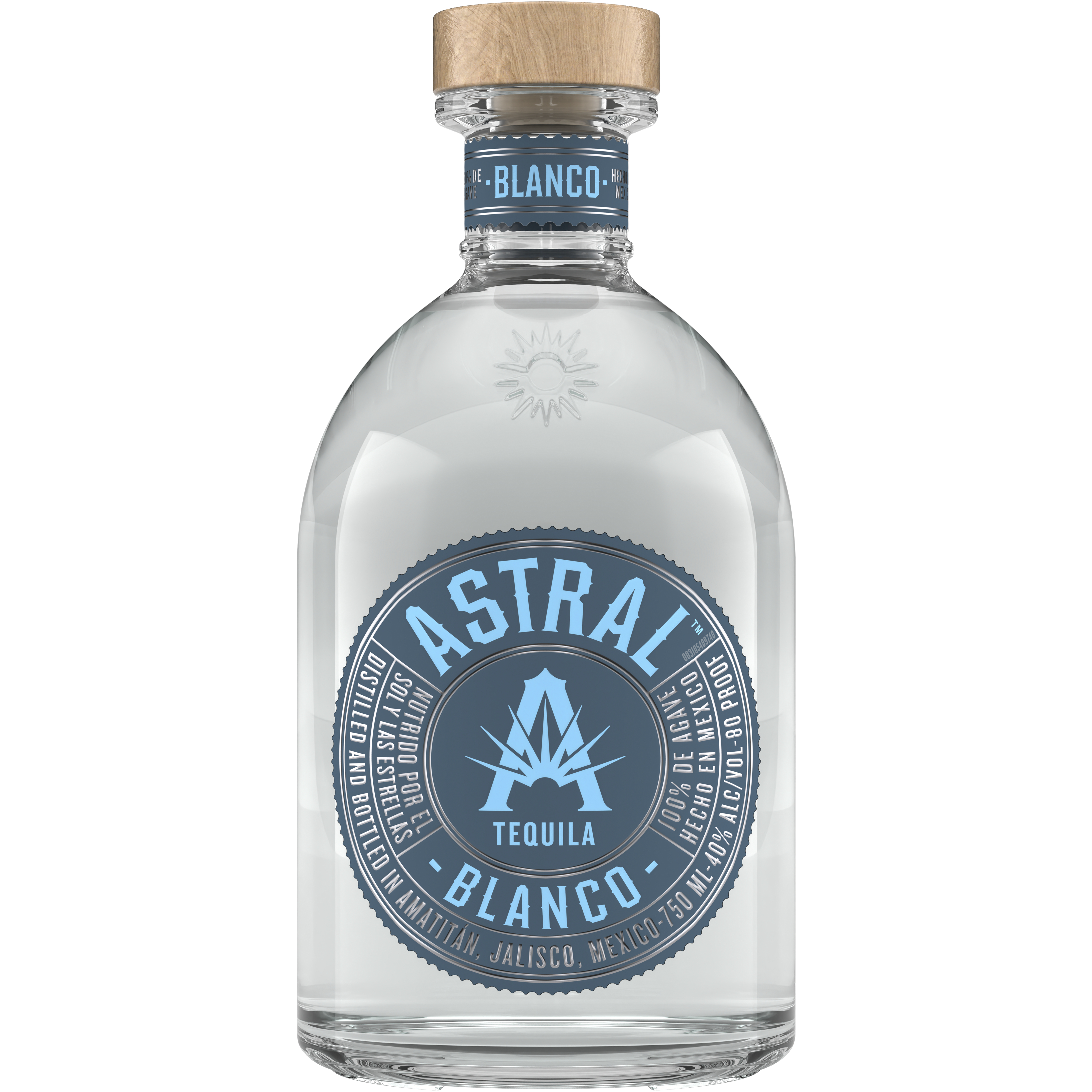 ABV: 40%
Average Price: $20.99
The Tequila:
Astral is produced at NOM 1607, Grupo Solave, home to Kendall Jenner's 818 and similar to that brand, Astral shares easy drinkability that makes for a smooth and bright tequila.
Astral's Blue Weber agave is tahona extracted, utilizes agave fibers during fermentation and is copper pot still distilled.
Tasting Notes:
Nose: Nail polish remover at the onset with thyme and green pepper qualities.
Palate: Luckily that strong chemical smell doesn't migrate to the palate, which is dominated by flavors of roasted agave, spearmint, and bright orange zest.
Finish: Smooth and sweet with prominent vanilla flavors.
The Bottom Line:
Smooth and inviting, Astral's tequila Blanco is an ideal shooting and mixing tequila. For the price, it's bright and spiky while still offering an ease of drinkability.
Nosotros — Tequila Blanco
ABV: 40%
Average Price: $36.99
The Tequila:
Produced at NOM 1438, Destiladora del Valle de Tequila, home to a jaw-dropping 176 brands, Nosotros cooks its mix of lowland and highland agave in stone brick ovens extracting the juices via a roller mill. The result is very zesty and bright.
The brand has taken home a Double Gold at San Francisco World Spirits and serves as one of the best tequilas in this price range. The brand also makes Tesla Tequila (which is just aged Nosotros Blanco) so if you've ever been curious about what that tastes like… start here!
Tasting Notes:
Nose: Bright green and grassy, this tequila has a very natural and vegetal smell.
Palate: The flavor begins with a refreshing cool mint infusion before moving into the celery and asparagus realm.
Finish: Floral jasmin with prominent zesty citrus qualities.
The Bottom Line:
The ideal party tequila. La Historia de Nosotros Tequila is perfect for shooting in celebration or mixing into a big vat to keep the party rolling.
Casa Azul — Organic Tequila Añejo
ABV: 40%
Average Price: $129.99
The Tequila:
Calling your tequila brand "Casa Azul" when there is a super popular "Clase Azul" brand that sells very iconic bottles is… setting yourself up for a challenge. But don't hold that strikingly similar (and impossible to Google) name against the brand, Casa Azul delivers!
Produced at NOM 1480, Tequila Las Americas, Casa Azul utilizes organic single estate agave that is cooked in stone brick ovens, roller mill extracted, and distilled in copper coil stainless still pot before being aged in American oak bourbon casks for 12-13 months which helps give it a mellow whiskey like quality.
Tasting Notes:
Nose: Brown sugar molasses and roasted agave with hints of warm oak.
Palate: Cracked black pepper dominates the palate with hints of minerality with some nutty roasted notes peaking in an out.
Finish: Toasted oak and roasted agave dominate the finish with a sort of wet leather taste that lingers.
The Bottom Line:
It's a sweet slow sipper. I love it on a summer night with a cool breeze on the balcony. If you don't have a balcony, hit the roof (or just go outside) — there's something about watching the sky while sipping this one that enhances the experience.
La Caza — Tequila Reposado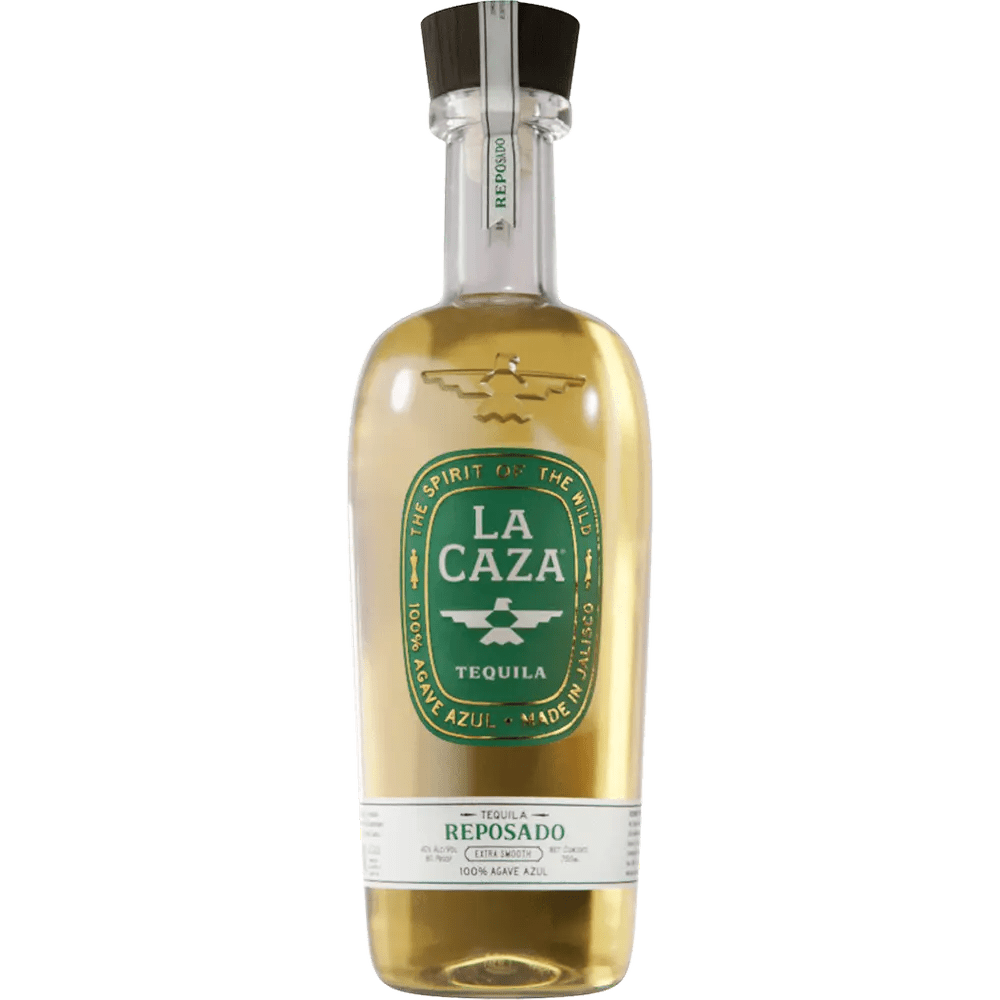 ABV: 40%
Average Price: $57.99
The Tequila:
La Caza claims its highland agave is cooked and fermented for over 90 hours to "the sounds of Mozart's classical music." Does that have any effect on the flavor? No, but we're happy the workers at NOM 1414, Feliciano Vivanco y Asociados, have something nice to listen to.
The classic music-infused agave is cooked in stone brick ovens, roller mill extracted, and aged in American white oak barrels for four months. We'd love to see Mozart take a shot of this stuff.
Tasting Notes:
Nose: A mix of maple, hazelnut, and floral jasmine greets your senses, activating the salivary glands before you even take your first taste.
Palate: Fruit and caramel dance on the tongue with a steadily growing spice that increases in intensity the more you drink it.
Finish: Sweet, smooth and a bit oily.
The Bottom Line:
A well-balanced and full-bodied versatile reposado that you can shoot, mix, and even sip, preferably to the sounds of Mozart.
Hijole! — Silver Tequila
ABV: 40%
Average Price: $40.99
The Tequila:
I try not to judge any bottle of tequila before I drink it, but I couldn't help myself with Hijole! The Tequila is the official partner of the Mets, the Denver Broncos, the San Antonio Spurs, the Henderson Silver Knights, and the New Jersey Devils — meaning that this is stadium sports tequila. My expectations were low, as I'd never had a great cocktail at a sporting event, but I was wrong!
Produed at NOM 1614, Tequilera Tap, Hijole! Scored Double Gold at this year's San Francisco World Spirits Competition and uses agave harvest at six years maturity and cooked for 24 hours, roller mill extracted and fermented in stainless steel tanks.
Tasting Notes:
Nose: Warm roasted agave and smooth vanilla worth savoring. You can taste hints of honey before it actually hits your palate.
Palate: Caramel and coconut, this tequila has a warm slightly tropical vibe that matches the summer season.
Finish: Coconut and vanilla with some toasted almond and a hint of tobacco leaf.
The Bottom Line:
I don't generally sip blanco tequilas, but some Hijole! Over a big cube of ice on a hot day is a nice way to experience this bright and vegetal tequila. Aside from that, it's ideal for shooting and mixing, but we lean toward the latter for this particular bottle.
El Tequileño — Cristalino Reposado
ABV: 40%
Average Price: $62.99
The Tequila:
El Tequileño is a fantastic brand with a variety of expressions that come out of Nom 1108, Jorge Salles Cuervo y Sucesores, where it is the only brand in production. Given its popularity and quality, I was extremely curious to see how the beloved brand would tackle a polarizing expression like Cristalino, and I'm happy to say the brand knocks it out of the park.
This additive-free tequila is rested for four months in American Oak barrels before being filtered to a cristalino state, offering a balance of mellow notes and bright agave flavors.
Tasting Notes:
Nose: Rich vanilla begins your journey before notes of brown sugar take over, like fresh cookies baking in the oven.
Palate: Charred wood greets the palate before those vanilla notes peak out and morph into a delicate oak flavor mixed with coconut flesh.
Finish: Surprisingly not smoothed out to oblivion. A common criticism of Cristalino is that the filter negates the aging process, but what we have here is something that is mellow yet still bright and zesty. It's got layered flavors and never get boring.
The Bottom Line:
If you have friends who still haven't given in to the Cristalino trend — or if that's you — give Tequileño's Cristalino a try, the depth of flavor is striking and may make a believer out of you.
Cierto — Private Collection Reposado
ABV: 40%
Average Price: $119
The Tequila:
In many ways Cierto feels like the tequila brand of the year — this label has been incredibly hyped lately winning a total of 97 awards including Tequila of the Year 2019 at Intl. Spirits Competition NYC, Best Reposado at Craft Distillers Spirits Competition in 2022, and Double Gold at both the San Francisco World Spirits Competition and the SIP awards this year.
I'm sorry to say that this premium tequila lives up to the hype, sorry because the price tag is steep, and — given its accolades — it'll likely stay that way. The tequila is produced at NOM 1146, Tequileña. The repo is aged for 11 months in French Limousin Oak barrels.
Tasting Notes:
Nose: Warm roasted agave notes dominate the nose but there is the slightest hint of chili pepper lingering. It's inviting and sweet.
Palate: Bright mango notes mixed with chili powder with a balance of vegetal qualities and the more mellow notes of oak.
Finish: Chocolate and oak, this tequila finishes with that barrel-aged flavor but doesn't come across as too woody, there is a lot of sweetness here that owns the finish.
The Bottom Line:
It'll be an expensive, premium cocktail, but the shifting flavors of this outstanding reposado tequila make it one of the best-tasting bases to build a cocktail atop. If you can't stomach diluting a $100+ reposado, we feel that, but at least treat yourself to one cocktail with this bottle.
LALO — Tequila Blanco
ABV: 40%
Average Price: $49.99
The Tequila:
I really like LALO for its obsessive commitment to a single expression, I'd love to see more tequila brands laser-focused on a specific style of tequila rather than trying to cover all the bases.
LALO cooks its Blue Weber agave in stone steam ovens for 20-32 hours, letting it rest for an additional 18 hours, and ferments the product in a proprietary champagne yeast. The flavor is bright, direct, and pure.
Tasting Notes:
Nose: Lots of zesty citrus, it almost tickles the nose in a sneeze-inducing way.
Palate: Bright and buttery with some light caramel undertones and a grassy green quality.
Finish: Supremely vegetal and pure, this is a spiky and bright tequila but smooth and pleasant enough that you don't need a chaser or any lime.
The Bottom Line:
LALO is great for all occasions, shoot it, mix it or sip it, it doesn't disappoint no matter how you drink it, but we suggest savoring the nectar here — this is one of the best blanco tequilas out right now for the price.
Cierto — Private Collection Extra Añejo
ABV:
Average Price: $279
The Tequila:
We couldn't close out this list without talking about, in our opinion, Cierto's crown jewel expression, the additive-free Extra Añejo. Aged for 48 months in French Limousin Oak, this is the sort of tequila you reserve for special occasions and deserves to be savored with the slowest sip imaginable.
Tasting Notes:
Nose: A very pleasant bouquet of maple, honey, vanilla, and nutmeg tantalizes the senses. It comes across like dessert in a glass.
Palate: Strong warm roasted agave notes with some savory butter notes with some cinnamon.
Finish: A pleasant burning oak finish that slowly morphs into chocolate as whatever is left stains your tongue.
The Bottom Line:
It's a slow sipper, drink it completely neat and savor the combination of sensations you get from the nose, palate, and finish.
Mijenta — Tequila Añejo
ABV: 40%
Average Price: $199.99
The Tequila:
I've been singing the praises of Mijenta for a while now and if you have given this brand a try yet, start with the Añejo if you'd like to be blown away by a premium sipping tequila.
Produced at NOM 1412, Destiladora de Los Altos, Magenta's agave is cooked in low-pressure autoclaves before being roller mill extracted and fermented in stainless steel tanks, double distilled in a stainless still pot and aged for a minimum of 18 months in French Oak, American White Oak, and Cherry barrels and Acacia casks.
The tequila is certified additive free.
Tasting Notes:
Nose: There is a lot going on with the smell alone, I'm getting prominent chocolate notes over shifting caramel, roasted agave, cinnamon, and anise qualities.
Palate: The flavor begins in juicy sweet cherry territory before morphing into slightly bitter roasted black tea and caramel and a gentle dusting of nutmeg.
Finish: A mix of oak and coffee with a warm melted chocolate flavor that rests on the tongue and grows in intensity between sips.
The Bottom Line:
An ideal sipping tequila that is deliciously aged offering a deeply complex flavor that is a true joy to savor.