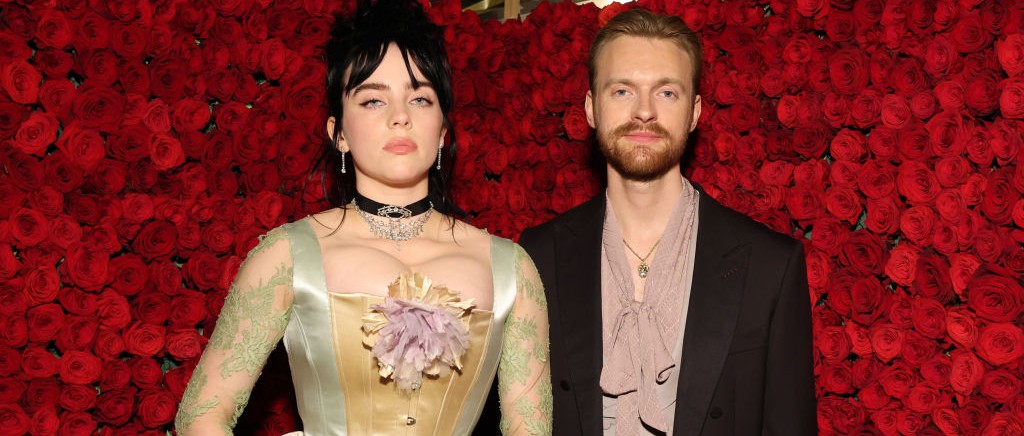 Everything appeared to be clicking on all cylinders for Billie Eilish in the lead-up to the highly anticipated Barbie theatrical release last Friday, July 21.
She was all smiles at the Barbie premiere, contributed the tear-jerking ballad "What Was I Made For?" to the soundtrack, and closed the loop on her lifelong Barbie fandom by designing her own merch. But on Sunday, July 23, Eilish reminded everyone that outside perception is often deceiving.
Eilish and Finneas, her brother and producer, shared on Instagram that their dog, Pepper, passed away at 15 years old.
"pepper. my lifelong best friend. i will see you again someday sweet girl," Eilish captioned a carousel post. "you made it 15 years you f*cking beast :') i love you. rest easy mama, i'll miss you forever. this is a really hard day."
Eilish's carousel includes throwback photos to happier times with the family pet and a presumably present-day shot of her crying while holding Pepper. Eilish's Instagram Story was also dedicated to several Pepper pictures.
Finneas posted to his Instagram Story, writing, "Sweet pepper our dog has, at the ripe old age of 15, transcended her mortal form. A good, good dog who gave our family so much love and was loved by us all in equal measure."
See Eilish and Finneas' posts below.