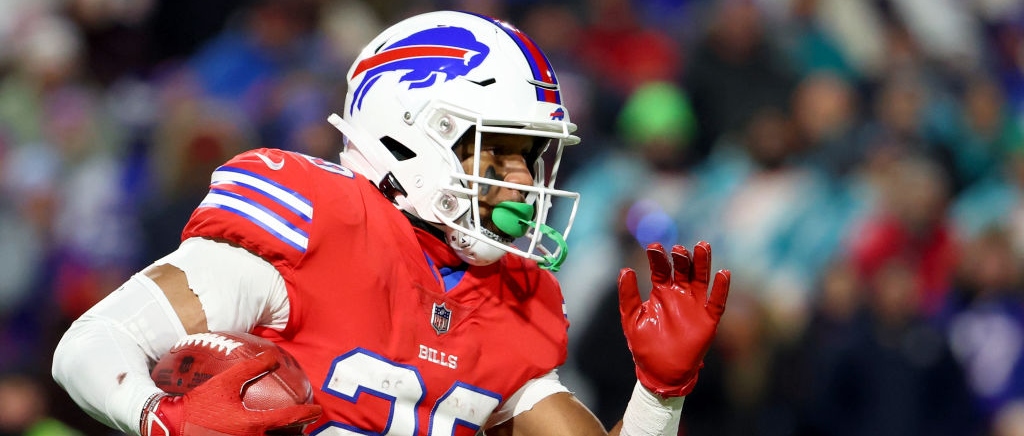 The Buffalo Bills come into the 2023 NFL season hoping to breakthrough and finally come out on top of the AFC. They have all the pieces in place, with a star quarterback and receiver combo in Josh Allen and Stefon Diggs, as well as a stout defense led by the now-healthy Von Miller.
However, so much of success in the NFL leans on the "others" and having enough depth to navigate the new 17-game regular season as well as the playoffs, and unfortunately the Bills saw their depth take a hit with the news that running back and kick returner Nyheim Hines will be out for the season after a freak accident on a jet ski. According to Tom Pelissero, Hines was seated on a jet ski that was stationary in the water when he was struck by another jet ski, causing non-life threatening injuries but requiring surgery that will end his season before it even begins.
While sitting stationary on a jet ski, Nyheim Hines was struck by another rider and sustained serious, but non-life threatening injuries. Hines will require surgery and will miss the 2023 season. https://t.co/hR1VVD7BmW

— Tom Pelissero (@TomPelissero) July 24, 2023
Hopefully Hines can make a full recovery from a scary injury situation, but his absence will thin out the Bills running back room a bit coming into the season and will force them to find a new return man. Hines had a pair of kickoff return touchdowns a season ago, and figured to take on that role again next year. The return situation figures to be the most difficult to replace, as the Bills do still have three solid backs in Damien Harris, Latavius Murray, and James Cook. Still, given the wear and tear of the running back position during a season, having solid backups you can lean on if needed is important and Hines was a good option to have who also brought a lot of special teams value they'll now miss.