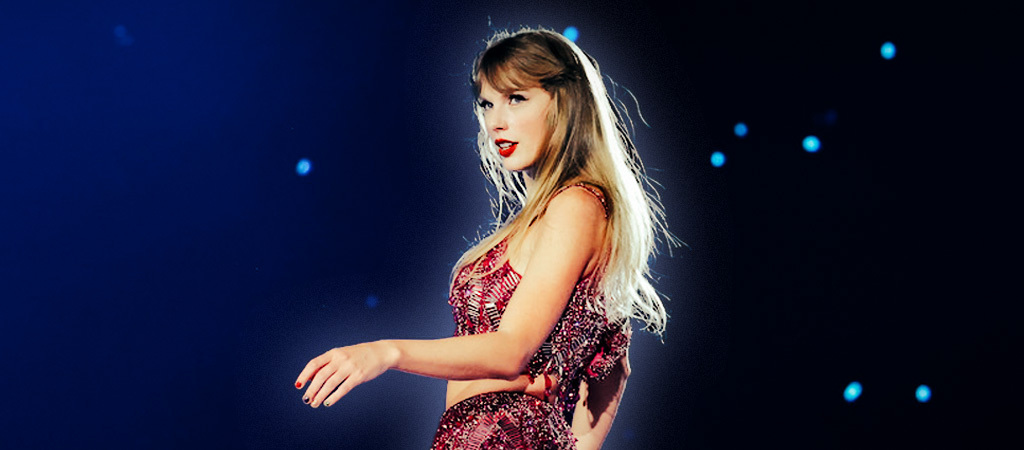 Welcome to another installment of Ask A Music Critic! And thanks to everyone who has sent me questions. Please keep them coming at steve.hyden@uproxx.com.
The other day it occurred to me that the first Taylor Swift album came out in 2006, which kind of blew me away. For the past 15 years or so, she has been one of the biggest pop stars in the world. And she might be bigger in 2023 than she ever has been. Do you find this strange? It seems like pop stars, at best, have a decade or so at the top before they start to fade. But Taylor shows no signs that her popularity will wane any time soon. Why is that? And will her popularity ever fade? — Monica from Miami
I'll answer the first question right away: Yes, I do find Taylor Swift's seemingly unstoppable upward career trajectory to be strange! Not because I feel like she doesn't "deserve" her fame. (I'm not sure anyone "deserves" fame, but that's another question.) I just find it incredible that — as you observed — Taylor has defied the laws of pop-star gravity to such a spectacular degree. Based on well-established precedents, she probably should have dipped by now. Instead, her stranglehold on the pop mainstream has only tightened. Think of it this way: At various points in her career she has been linked with artists such as Kanye West, John Mayer, and Katy Perry as personal/commercial rivals. Not one of them is in her league now. She gets older, but her stardom stays the same age.
How did this happen? And will Taylor's reign ever end? First, we should acknowledge that there are market forces at play that have disadvantaged emerging pop stars — the preponderance of new music, the continuing breakdown of a shared culture, the growth of TikTok — and therefore empowered established brands. An entire generation of artists who similarly became huge in the late aughts and early 2010s — Ed Sheeran, The Weeknd, Drake, Justin Bieber — also rank among the most streamed acts in the world. And that's because there are a limited number of insurgents with the juice to overthrow them.
Nevertheless, Taylor Swift's arc still feels exceptional. Let's briefly review her career: Her debut comes out in 2006, and (sorry) swiftly establishes Taylor as a big-time country music star. Her status in that world grows over the course of the next two albums, Fearless and Speak Now. With Red in 2012, she crosses over as a full-on pop star. Two years later, she puts out her biggest LP, 1989, and effectively takes over the world.
This is her Thriller/Purple Rain moment. A pinnacle that can't ever be topped. Or so it seems at the time. The follow-up to 1989, 2017's Reputation, predictably sells a fraction the units that 1989 moved. There's also the matter of a backlash caused partly by overexposure, and partly by extremely online people who blame her for the election of Donald Trump. This is the moment when pop-star gravity appears to be kicking in. Taylor was up, and now she must come down.
Only that didn't happen. Lover sold slightly worse than Reputation, but the media started to like her again. And then the pandemic happened in 2020, and Taylor Swift responded by releasing two albums, Folklore and Evermore, that seemed custom designed for listeners to play in seclusion. The year after that, she released her first re-recorded LP, Fearless (Taylor's Version), and followed it seven months later with the even more successful Red (Taylor's Version). Then, the year after that, she put out Midnights, her best selling album since Reputation. Like that, Taylor was back up again.
The ongoing Eras Tour has offered near daily confirmation that Taylor Swift is the most dominant pop star of her time. And I think that has a lot to do with how she has framed her "classic" work in relation to her "current" work. To explain what I mean, I'm going to compare the biggest female pop star of the early 21st century to the biggest female pop star of the late 20th century.
Taylor Swift is presently situated 17 years from her first record, which means she's in the same place as Madonna was in 2000 when she released her eighth album, Music. A chart-topping smash, Music sold three million copies and spun off two Top 5 hits, which indicates that Taylor's run, while impressive, isn't unprecedented. Madonna also stayed in the game over the course of several decades as a major pop player.
But let's imagine that concurrent with Music Madonna also put out a re-recorded version of Like A Prayer, possibly her most iconic album of the '80s. And let's also imagine that the media did not regard this as they likely would have in the year 2000, i.e. as a nostalgia move repackaging distant glories. Instead, in this scenario critics frame the "new" Like A Prayer as a triumph that's just as valid as her "actually new" work.
What I'm talking about here is cachet. In conversations about pop stars, cachet matters a lot. Cachet comes from the idea that you are relevant, and that your success is significant in terms of what it says about the overall culture. Which is another way of saying that pop stardom has as much to do with the perception of success as the reality of success. To make another analogy: The Rolling Stones play the same stadiums that Taylor Swift does, but the popularity of The Stones on the road is understood to be a valorization of the band's history, not their current status.
Normally, we perceive an artist's career moving forward in linear fashion. Then the hits stop coming, and the artist is forced to rely more and more on the past to maintain an audience. Sometimes, this is how pop stars are viewed even when the smashes don't stop coming. When The Stones were roughly 17 years into their recording career, they had a major hit album in 1981 with Tattoo You. But they were still understood by most people to be a group that peaked in the 1960s and '70s. And this inevitably affected how people thought about their new music. No matter how big they were in 1981, that bigness was seen more as a product of what they were than what they are.
(To anyone who reads me regularly: I am sorry to once again cite Tattoo You as a reference! But it's an album that explains a lot!)
This is the part about Taylor Swift's career that is unprecedented. She has, rather brilliantly, convinced the public that her past and present coexist right now. She's dismantled the former "new work vs. old work" binary for artists and replaced it with the "Eras" paradigm, where her songs are parceled into different concurrent channels that are equally accessible. It's the same logic that streaming platforms have taught us, where all of music history exists in the same bucket. And Taylor Swift has figured out how to reprogram the public's internal algorithm better than any of her competitors, so that her historical fame doesn't count against her contemporary fame. Which is why I don't expect her to fade anytime soon.
You recently had a viral tweet in which you joked about a new version of the Grateful Dead in light of Dead And Company's recent decision to discontinue touring. But all kidding aside: Do you expect there to be a new iteration of the Dead in the near future? — Chad from Oklahoma City
If you listen to the band's manager Irving Azoff, it's definitely over. He told Pollstar last week that the recent health problems experienced by prodigal drummer Bill Kreutzmann, as well as "the rigors of 30-some nights with trucks and buses and airplanes and all the moving around," prompted the band to reconsider their future on the road.
But he also said, and I quote (emphasis mine), "The touring parts are over, but there are still special events I'm sure will get offered to them, and you never say never. I've learned from managing the Eagles all these years that you never ask that question while the tour is going on. You've got to let them finish it, get some rest and get back to their lives and the future will bring what it brings."
(How funny is it that Irving Azoff ended up managing both The Dead and The Eagles? Not that these bands in reality are all that different, business wise, but I'm sure this connection bummed out some Deadheads down on Shakedown Street.)
So, "the touring parts are over" but also … "you never say never." What can we glean from this? Well, we know that the "core" members of The Dead are very old. But the two most spry guys, Bob Weir and Mickey Hart, are definitely not going to stop touring. And there is a supporting cast of younger musicians — Jeff Chimenti, Oteil Burbridge, Jay Lane — that now have the legitimacy of playing with a highly successful Dead satellite band. And then there's John Mayer, who beat the odds and won over legions of Dead fans. (The man also has his haters in the scene, of course, but not enough to prevent any version of The Dead that he co-fronts playing arenas or stadiums.)
I find it hard — if not impossible — to believe that these spare parts (plus another ringer, like Joe Russo or Bruce Hornsby) won't eventually reassemble into a new touring Dead juggernaut. If that happens, that new iteration will no doubt be hugely successful. And once that ends it will likely be followed by yet another new iteration. This is how it works. More than any band of their stature, The Dead have normalized the premise that they are a genre onto themselves, and that one day the music will be carried on without any of the original members. And this will happen because the real star of the Grateful Dead is not Jerry Garcia or Bob Weir or Phil Lesh or even John Mayer. It's the audience. The audience shows up because they want the experience of being together in the presence of this band's music. And, like the band, the audience is constantly replacing old members with new ones, spinning it forward as the long, strange trip continues.