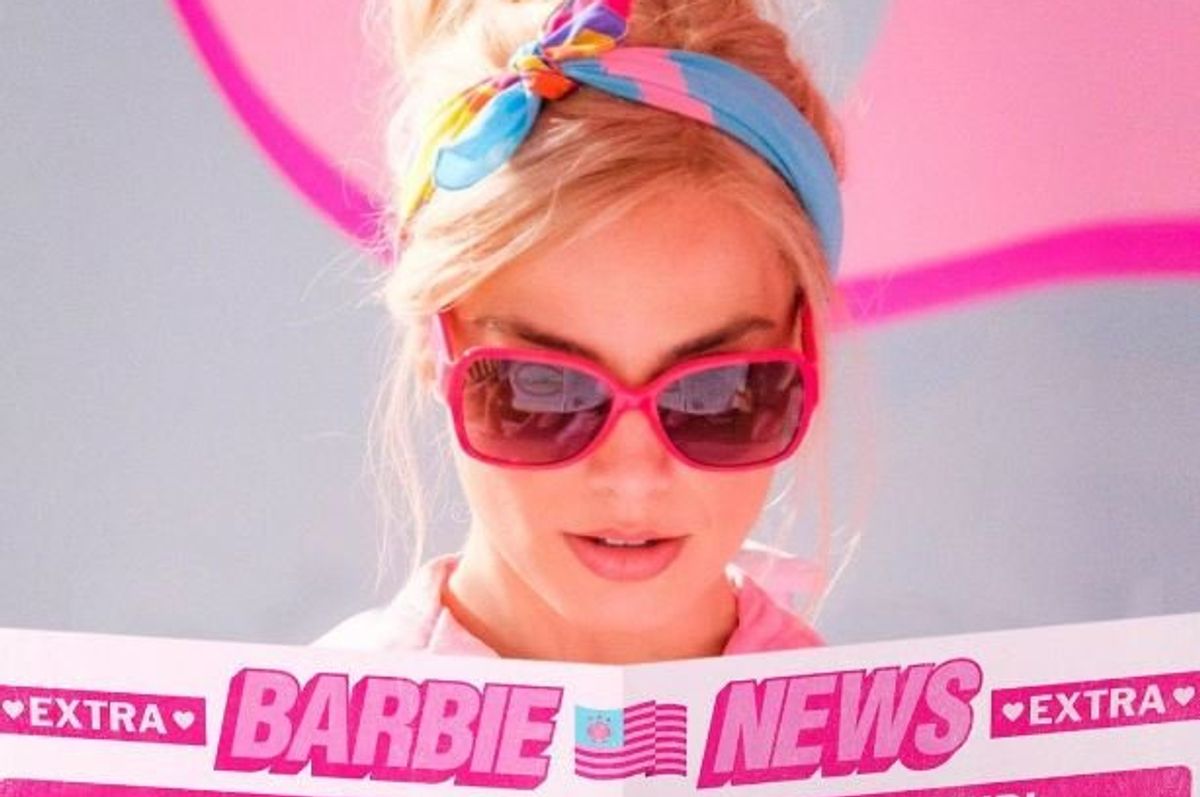 There's no doubt that pink is the official color of the summer of 2023. Greta Gerwig's "Barbie," starring Margot Robbie and Ryan Gosling, has people dressing up in the iconic doll's favorite color to attend screenings across the country and sharing their fabulous snaps on social media.
Andrew Liptak, author of the new book "Cosplay: A History," says it's all about having fun and expressing yourself. "By dressing up," Liptak told Yahoo Entertainment, "you're able to bring that story to life a little bit."
"It's a form of play, and it's a form of entertainment, and I think that… we sort of overlook the importance of play and to have fun and to relax and just enjoy ourselves," Liptak continues. "And this is an outlet to do that."
---
Eleazar Rodríguez Hernández, a dad in Mexico, is making fans across the world after going viral for a hilarious picture of him dressed up to see "Barbie" in a pink leotard and tutu combo, complete with a cowboy hat and boots. The photos were taken at the Cinépolis cinema in Nuevo Laredo, Tamaulipas, México, on Friday, July 2023.
He says it was all because of his daughter.
"My daughter said, 'Daddy take me to the premiere of 'Barbie,' but wear something pink or are you too embarrassed?" he wrote on Facebook. "I think the one who's going to be embarrassed is her!" he joked.
In another photo of Hernández and his daughter, the two stand at the ticket counter, and he accompanied the post with a mock conversation.
"'What movie do you want to see?"
"The Super Mario Bros Movie, idiot!'
"Barbie" is a big hit at the Mexican box office. It pulled in $23 million in the first four days of its release, more than five times more than second-place "Oppenheimer." Needless to say, "Barbenheimer" isn't quite the phenomenon in Mexico as it is in the U.S.
Hernández wasn't a bit ashamed to proudly wear his tutu into the movie that Alicia Gilstorf from Eulalie Magazine calls "a healing cinema experience that explores the psyche of not being enough while delivering an infectious performance that makes us feel like we could do anything."
"Believe me, wearing pink clothes and a tutu does not make you any less of a man," he wrote on Facebook.
Hernández's posts have received a lot of love, if not for his fashion sense but for his bravery and commitment to his daughter.
"Respect to my buddy Eleazar Rodriguez Hernandez. You are exemplary, and the best of all is that you love your princess. You have all my respect and admiration," Jorge E. Sanchez wrote in response to the post.
"What a beautiful memory. Your daughter will value it very much in the future. He is a dad worth millions," Enit Fabiola Solis added.
But in the end, it was all about a father's love for his daughter. "I made these posts without wanting to highlight myself. I just did what my daughter wanted," Hernández said. "I would do anything for her. She was so happy."