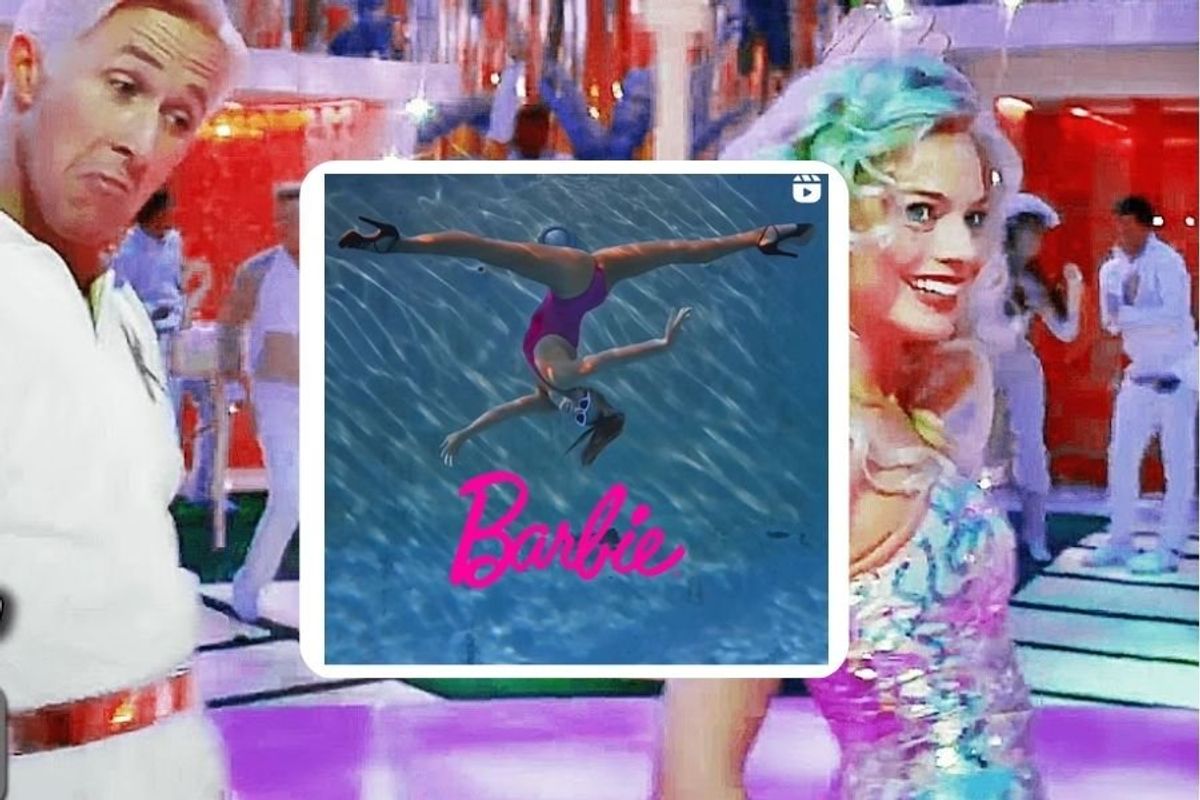 "Barbie" might have started as a movie, but just like the best-selling toy it was based on, the film has evolved into a pop culture phenomenon. Seemingly everything about the summer blockbuster has spurred a mega-viral moment, from all-pink outfits to heated online debates about gender wars.
Included in the long list of iconic scenes is when all the Barbies (oh yeah, and the Kens) have a "giant blowout party" and perform choreography set to "Dance The Night," sung by Dua Lipa…also a Barbie, who is a mermaid.
Kristina Makushenko, who is basically a mermaid herself, recently performed her own version of the "Barbie" dance completely submerged underwater, rightfully earning the nickname "Aqua Barbie."
---
It's hard to pick which feat is most impressive: Makushenko's ability to hold her breath that long, her graceful splits or somehow keeping her stylish sunglasses on after all those spins.
"Is physics a joke to you?" one commenter joked after seeing the clip.
Watch:
Makushenko is no stranger to the water or to social media fame. She regularly posts artistic underwater videos that blend her love of swimming, acrobatics and fashion into something unique.
The swimmer extraordinaire delights her millions of followers with recreations of well-known routines, like Rihanna's Superbowl halftime performance and the uber-famous "Wednesday Addams dance." She even makes underwater moonwalking look like a breeze.
For Makushenko, the water really is home. In numerous interviews, she's recalled having a knack for swimming as early as 2 years old, and she won a World Champion title for swimming at the ripe old age of 13. She would go on to win the same title three more times, because why not.
But having a natural talent doesn't take away from the hard work and dedication Makushenko puts in to make everything look seamless. Filming just one video requires around 5-10 attempts, which takes about "two to two-and-a-half hours," she shared in an interview with Glorious Sport.
Clearly, from gaining celebrity attention to making headlines and even being invited to have her own Ted Talk, Makushenko's efforts are causing a splash online. It really doesn't get old seeing someone taking their passions and combining them in creative ways to bring the world something entirely new.