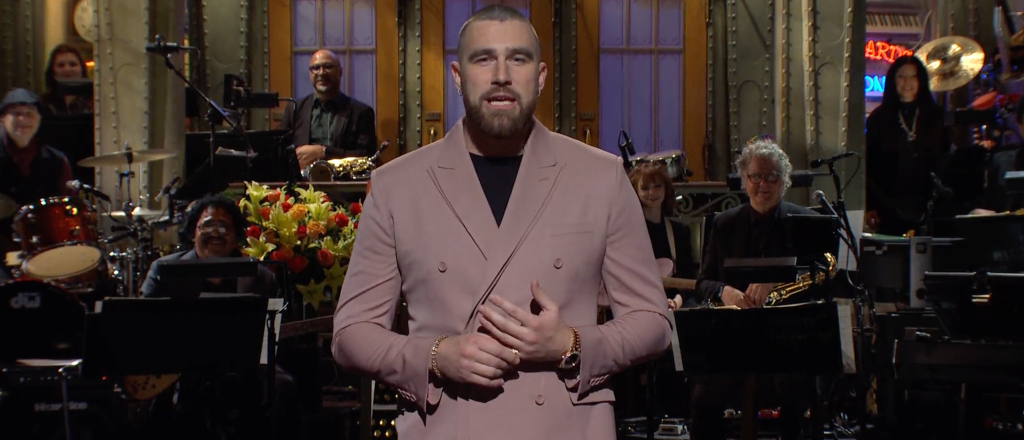 Taylor Swift brought the Eras Tour to Kansas City's Arrowhead Stadium a few weeks ago, where Chiefs tight end Travis Kelce had hoped to pass on his number to the pop star. Given Swift split from Joe Alwyn and Kelce is also single, he figured he'd try.
However, as he detailed on his recent New Heights podcast episode, it didn't go so well.
"I was disappointed that she doesn't talk before or after her shows because she has to save her voice for the 44 songs that she sings, so I was a little butthurt I didn't get to hand her one of the bracelets I made for her," Kelce said, as the bracelets had his digits on them.
"She doesn't meet anybody — or at least she didn't want to meet me, so I took it personal," he added (jokingly about taking it personally, it would seem) in a conversation with his brother, Jason.
Even with his failed dating attempt, he still enjoyed the concert and was shocked by the Swifties' excitement. Especially their dedication to creating costumes from any and all of Swift's past eras to wear.
"I've only seen Arrowhead filled like that for Chiefs games with that much excitement, and everybody was dressed in pink and purple going crazy for her. It was wild. It was a wild show," Kelce praised.
Check out the full episode here.