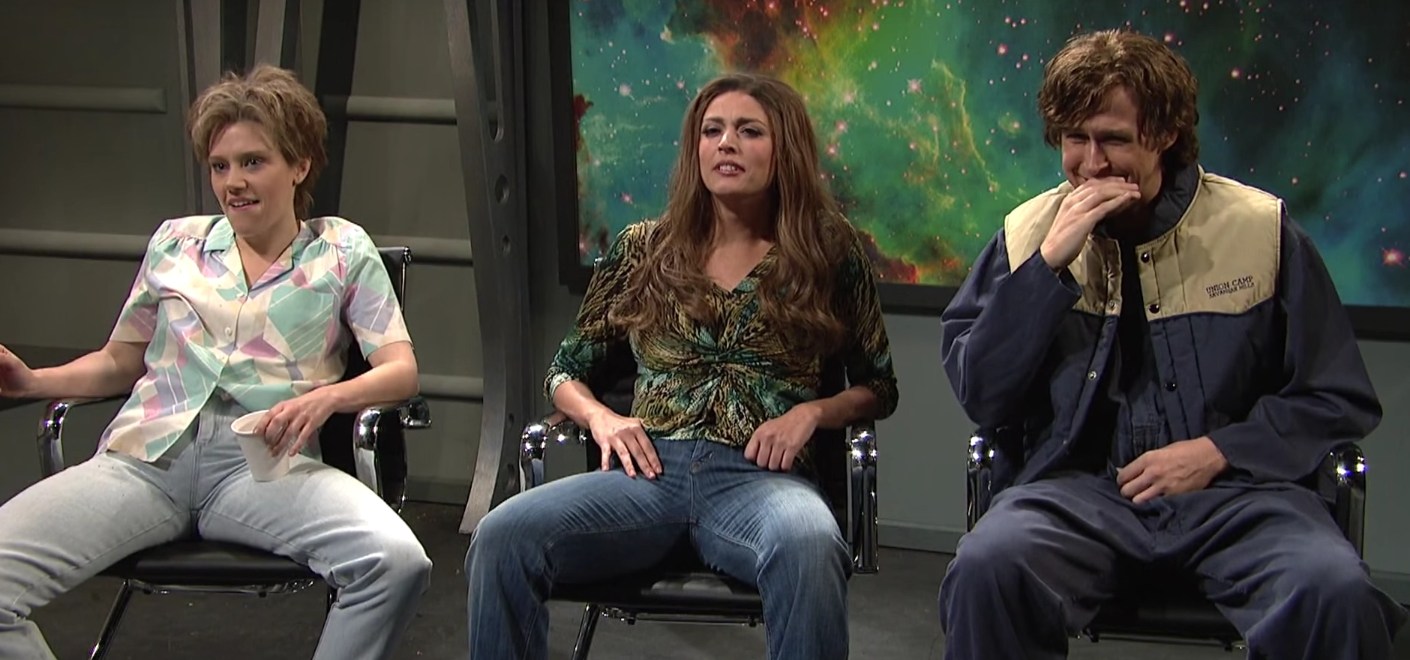 Ryan Gosling is a funny guy. He doesn't always remind viewers about that. The last comedy he made was The Nice Guys, all the way back in 2016, in which he and Russell Crowe made for a top shelf buddy comedy duo. (Gosling was the overtly funny one, Crowe was the straight man, who was also pretty funny.) So why did Greta Gerwig want to cast the very serious thespian as a deeply silly Ken in her Barbie film? It wasn't only so he would do comedy again.
In an appearance on the SmartLess podcast (as caught by Entertainment Weekly), Gerwig said what really made her turn to Gosling for Barbie's not-quite-boyfriend was not The Nice Guys or The Big Short or even his fine work in Crazy Stupid Love. It was his two stints hosting SNL, in 2015 and 2017. (Mind you, it could have been those films as well.)
"You know those actors you can… just sort of feel that they know what's funny, and I always felt that about him," Gerwig said. "And then I'm a big fan of all of his SNLs, I always thought he was great on SNL… He did 'Guy That Just Got a Boat' on 'Weekend Update,' and it's so good."
In the sketch, which aired during his latter appearance, Gosling played "Guy Who Just Joined Soho House," who joined Alex Moffat's titular boat guy on Weekend Update. Gosling even wore a pink button-up.
Gosling's work so impressed Gerwig that she kept putting his name in the screenplay, despite not even knowing him. "And then when we handed them the script, the studio was like 'Oh, it's so wonderful that you know Ryan,'" she recalled. "And I was like, 'Oh, I don't know Ryan. I've never met Ryan, I have no idea.'"
You can watch Gosling's sketch below — and don't forget him trying and failing not to crack up in another, even more famous sketch with his future Barbie co-star Kate McKinnon, which he was so good he did it twice.
(Via EW)