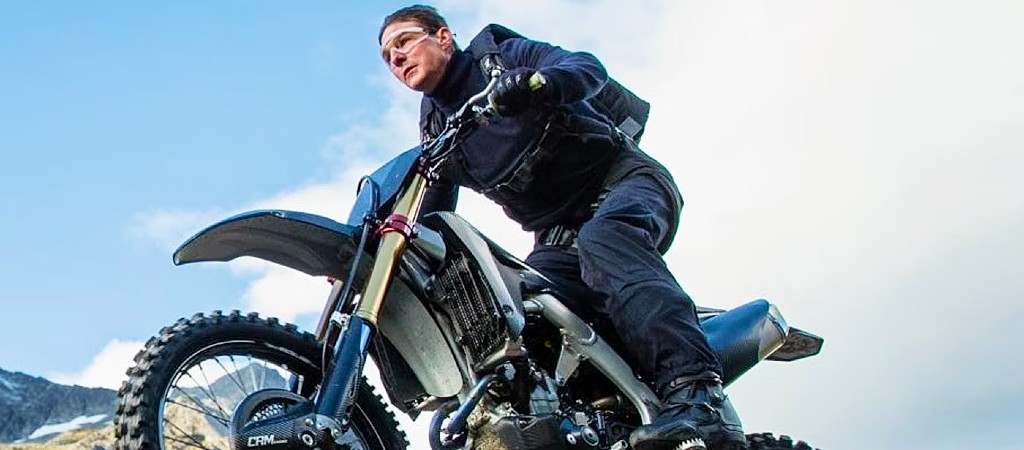 Warning: This post contains some minor spoilers about Mission: Impossible — Dead Reckoning Part One, which is good and which you should go see on as big a screen you can find.
Indiana Jones and the Dial of Destiny opens with a bizarre sight (and sound): A de-aged Harrison Ford as a younger Indy…who surreally speaks with the gravelly rasp of an 80-year-old man. In another timeline it wouldn't have been the only summer movie this year to sport de-aging tech. At one point the Mission: Impossible — Dead Reckoning Part One crew toyed with using it on Tom Cruise for scenes set about 30 years in the past. They thought better of it. But if they had they would have done the same for another actress a handful of years younger than him.
In a new interview with Empire (as caught by /Film), director Christopher McQuarrie reveals they thought about casting Julia Roberts as Ethan Hunt's doomed lover, seen in flashbacks that take place before he joined IMF. Explains McQuarrie:
"I said, 'OK, if I were doing this sequence, it would be Tom in, say, 1989. It would be Tony Scott's 'Mission: Impossible.' That's who would have been directing the movie before Brian De Palma, you know, in that era. We looked at 'Days of Thunder' and we looked at the style of it, and we started thinking what would it look like if Tony Scott had shot this, and who would it have been? I looked back at who was the ingenue, who was the breakout star in 1989? And right around then was 'Mystic Pizza.' And I was like, 'Oh my God. Julia Roberts, a then-pre-"Pretty Woman" Julia Roberts, as this young woman.'"
Eventually cooler heads prevailed — that and bills for what using de-aging tech would look like, on top of Robert's potential payday. McQuarrie realized that "if you put two of them in a shot together, or three of them in a shot together, it would have been as expensive as the train by the time we were done."
And so they did the cheaper, simpler alternative: They kept the flashbacks short and hyper-cut, so you never see young Ethan Hunt's face, nor that of Esai Morales' baddie.
Mission: Impossible — Dead Reckoning Part One is now in theaters.