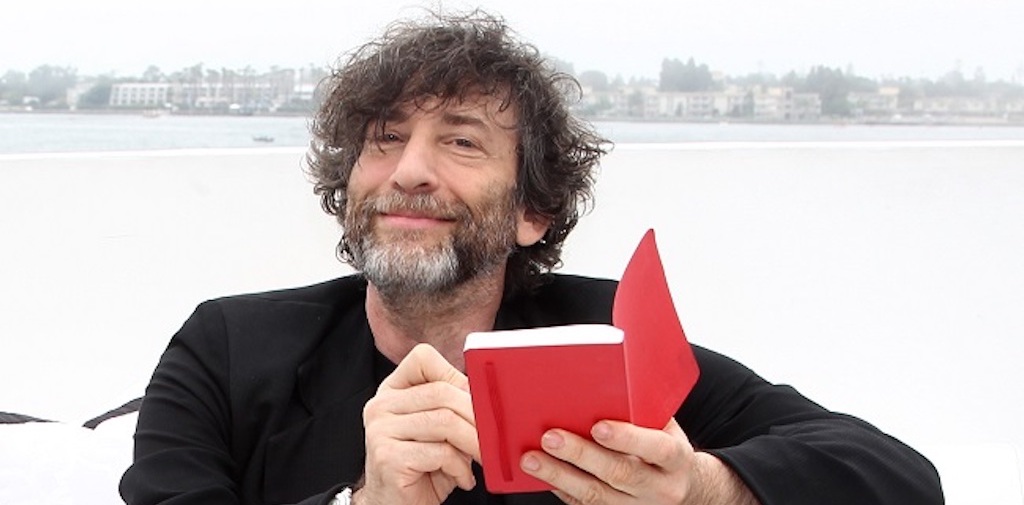 Following Sinead O'Connor's death at age 56 this week, the streaming services surely saw an unprecedented amount of people simultaneously fire up "Nothing Compares 2 U." As well, Pink and Brandi Carlile performed a cover of that same song, and people fondly recalled the time that O'Connor blasted Piers Morgan after he extended multiple requests to interview her.
Additionally, Neil Gaiman has shared a coincidence that occurred when he went to sign some books at Golden Notebook in Woodstock, New York. As The Sandman maestro related, employees gave him an apparently signed copy of Why Sinead O'Connor Matters by Allyson McCabe. This happened only a few hours prior to the announcement of O'Connor's passing.
As Gaiman further related, he did not personally select the book, but "[t]hey chose it for me."
Here's the synopsis of McCabe's book, which delves into Sinead's activism on behalf of children who were abused by Catholic priests. It was a battle that went high-profile with her SNL protest and subsequent fallout:
In 1990, Sinéad O'Connor's video for "Nothing Compares 2 U" turned her into a superstar. Two years later, an appearance on Saturday Night Live turned her into a scandal. For many people — including, for years, the author — what they knew of O'Connor stopped there. Allyson McCabe believes it's time to reassess our old judgments about Sinéad O'Connor and to expose the machinery that built her up and knocked her down.
Why Sinead O'Connor Matters was quite recently published in May 2023, and the book landed in Gaiman's hands with even more haunting timing.