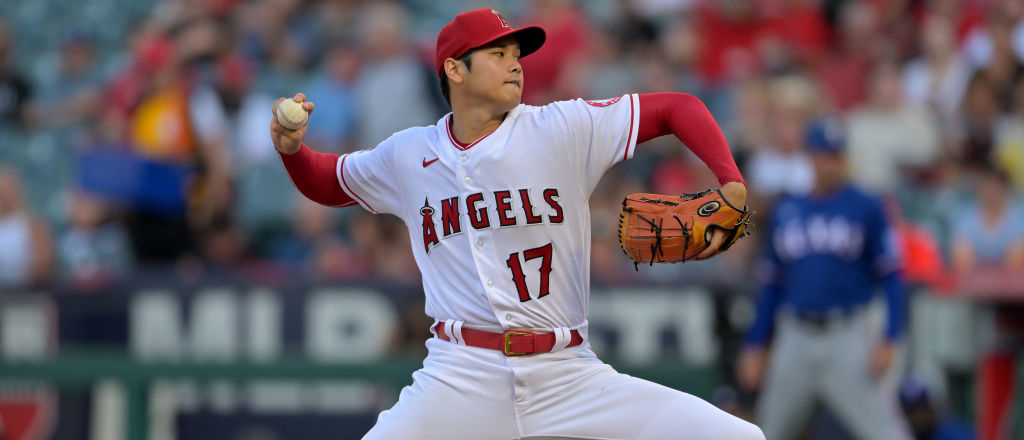 Shohei Ohtani is the greatest baseball player in the game today. He made the AL All-Star team as both a hitter and pitcher, touts a 3.43 ERA and 1.070 OPS, and has mashed a league-leading 38 home runs. Atlanta Braves first baseman Matt Olson sits in a distant second with 32 dingers. Ohtani's 1.070 OPS is also tops across MLB, 80 points higher than Freddie Freeman's runner-up, .990 clip.
On Tuesday morning and afternoon, Ohtani showcased the entirety of his distinct prowess as the Angels faced the Detroit Tigers in a doubleheader. To open the two-game slate, Ohtani spun nine innings of one-hit ball with eight strikeouts, three walks and zero runs for the first complete game shutout of his MLB career and the Angels won, 6-0.
Shohei Ohtani just threw the first complete game of his MLB career, a brilliant one-hit, 111-pitch shutout of the Detroit Tigers.

(He went the distance 13 times in Japan, seven of them shutouts.)

The Angels are now 53-49 — 3.5 back of Toronto for the final AL wild card spot.

— Jeff Passan (@JeffPassan) July 27, 2023
A few hours later, he slid into the lineup as Los Angeles' designated hitter and hit a pair of homers (three RBIs) during his three at-bats before exiting because of cramping. Over the span of half a day, Ohtani completed two achievements plenty of accomplished pitchers and hitters fail to do throughout an entire career: a complete game shutout and a two-homer game.
The Tiger King #GoHalos pic.twitter.com/qoF6ZGD109

— Los Angeles Angels (@Angels) July 27, 2023
The dude is ridiculous and his mastery is helping the Angels stay afloat in the AL Wild Card race, despite Mike Trout having missed the past 3.5 weeks due to a fracture in his left hand. Los Angeles is currently 53-49 and 3.5 games behind the Toronto Blue Jays, which own the third Wild Card. As of now, the Angels are leading the Tigers, 8-4, in the top of the ninth, so that gap could be narrowed to three games within the next hour. Not a shabby day for Ohtani or the Angels, I suppose.