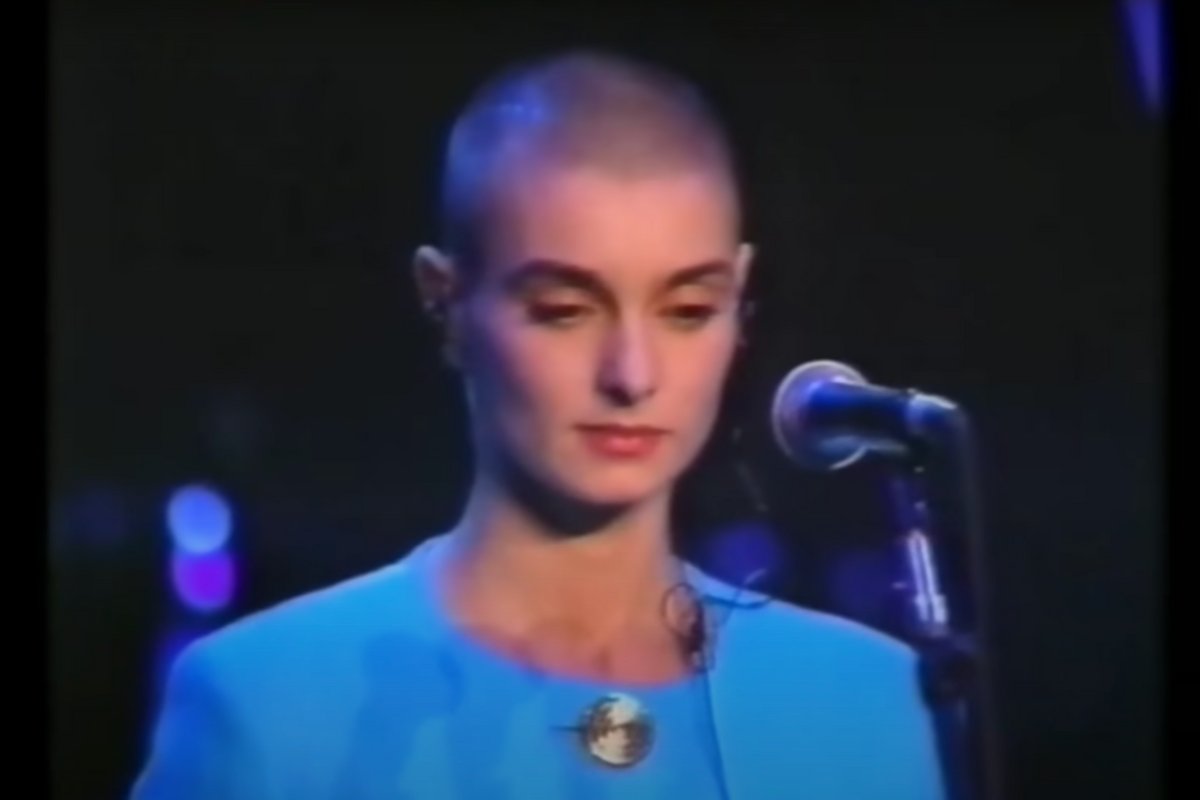 In 1992, Sinéad O'Connor ignited outrage during her musical act performance on "Saturday Night Live", when she boldly tore up a photo of the Pope to call for justice against the child sexual abuse epidemic within the Catholic Church, all while singing an acapella version of Bob Marley's "War."
The protest angered the network, "SNL" viewers, and even the Vatican, which risked O'Connor's entire career. But having experienced abuse as a child at the hands of the Catholic Church, she knew she was fighting for something bigger than reputation.
---
"Everyone wants a pop star, see? But I am a protest singer. I just had stuff to get off my chest. I had no desire for fame," she wrote in her 2021 memoir titled "Rememberings."
A little over a week after the "SNL" incident, the "Nothing Compares" singer got relentlessly booed at a Bob Dylan tribute. She stood in stoic silence, taking in jeers and name-calling from the crowd.
Finally, she waved for the pianist to stop playing, then doubled down with an even more raw, more haunting rendition of "War."
Watch the powerful moment below:
Despite the backlash, America and the rest of the world would later come to see that O'Connor was completely founded in her accusation.
Forever a "protest singer" first and a pop idol second, O'Connor would go on to lead a life full of activism, speaking out on issues related to child abuse, mental health, human rights, anti-racism, organized religion, and women's rights.
Now that the beloved non-conformist has died at the age of 56, she will be forever remembered as a courageous champion of truth, who led with integrity above all else.