While Burna Boy has grown into a full-fledged superstar in the recent global surge of afro-fusion popularity, don't get it twisted — Burna is no flash in the pan, as he's been putting in work for years. Today (July 27), Burna is celebrating his growth with the release of his new single, "Big 7"
On "Big 7," Burna expresses gratitude for the journey that has landed him at his goals, and is thankful for the growth he's experienced along the way.
"First of all / Rest in peace Virgil Abloh / Don't spill no drink on my clothes when I'm Louis V dripping / Don't like stress on my dome /Straight to the head when I'm 1942 sippin /Been wavy since morning / No dey talk to me in public," he sings in the song's opening verse.
The song is accompanied by a music video shot in New York City, and features Burna visiting cultural staples. RZA, Busta Rhymes, Junior Mafia, and Shameik Moore all make cameos in the video
"'Big 7' is a melodic tribute to embracing new heights in my musical journey," said Burna Boy in a statement. "The title represents a symbolic aspiration to reach greater horizons, with the number seven embodying an attainable and harmonious growth."
"Big 7" arrives ahead of Burna's seventh studio album, I Told Them…, which he announced earlier with a career-highlighting trailer.
You can see the video for "Big 7" above, as well as the album trailer, and see the I Told Them… artwork below.
I Told Them… is out 8/25 via Atlantic. Find more information here.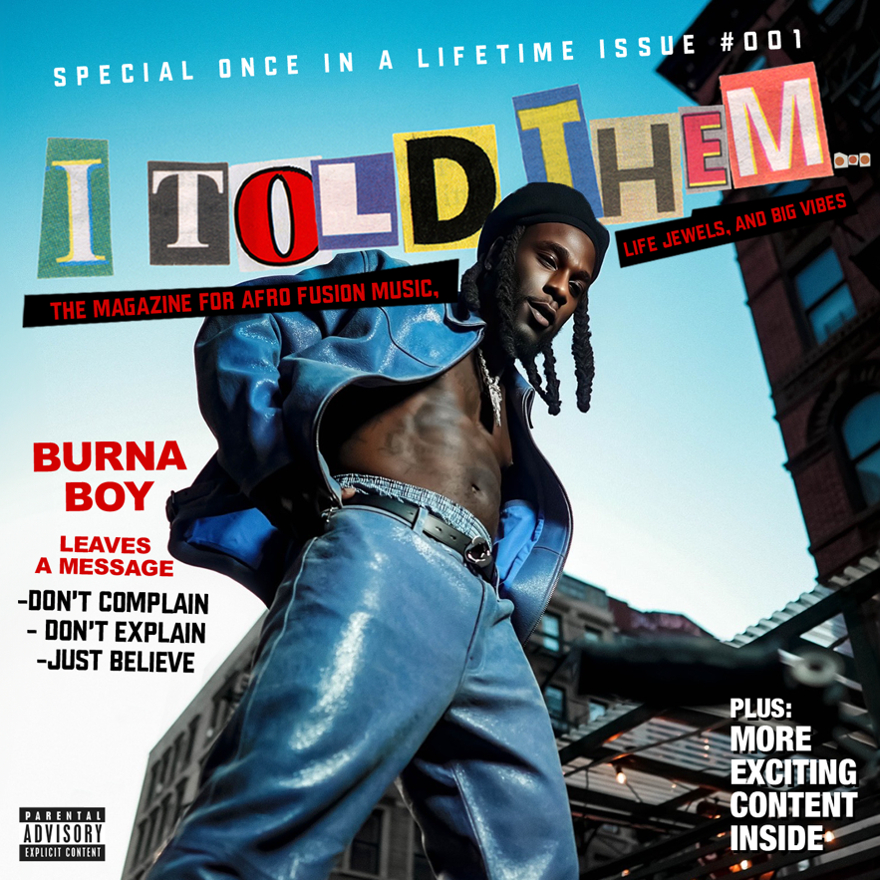 Burna Boy is a Warner Music artist. Uproxx is an independent subsidiary of Warner Music Group.