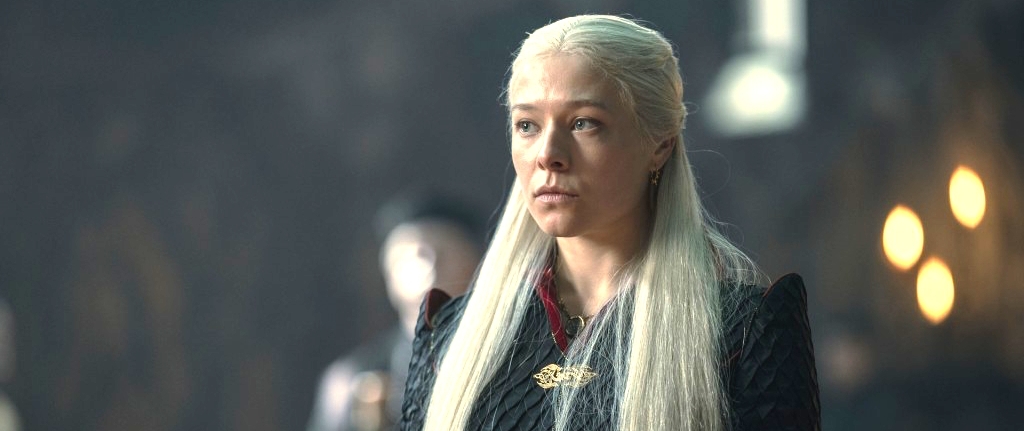 It's hard to believe that we have gone nearly one year without a dragon-related incident, but that doesn't mean they aren't on the horizon. Production on season two of House of the Dragon is currently underway, and even though we likely won't get to see the ice-blond dragon-tamers until next summer, director Clare Kilner recently spoke with The Hollywood Reporter about what to expect from season two of the hit series. She did not, however, give an update on Matt Smith's hair extensions but that will likely come at a later date.
Controversially, the second season will be much shorter than the first, clocking in at eight episodes, though Kilner says they are still filled to the brim with the three D's: drama, dragons, and Daemon (hopefully). "There are eight wonderful episodes with so much happening in every episode, and we have trouble, at times, bringing them down to one hour. Ryan [Condal]'s decision was to give it a good opening and a good ending, and they're jam-packed with emotional and visually exciting events." How much more visually exciting can you get?
Season one was also split up between two main parts, with the first acting as a prequel of sorts. While season two won't follow that structure, Kilner says it was an integral part of the story, in order to see the character arcs play out in context. "We're really invested in these characters now and understand where they came from — especially with the fighting between [the characters as] kids and what they did to each other — and the effect of that feels very present in this season."
As for the cast and crew, Kilner notes that there is a different feel on set after the global success of the first season. "I think [the cast is] more settled, because they've seen it, too. It's scary doing a new show that you know is going to be huge and have this global impact," Kilner said. "They've come in this season more relaxed, and there's a sense of family. Everybody knows one another and wants to do good work, and they know their characters so much better." Not only do they know the characters, but they also know how audiences will react to certain storylines. So maybe less deteriorating flesh this season, yes? Hopefully.