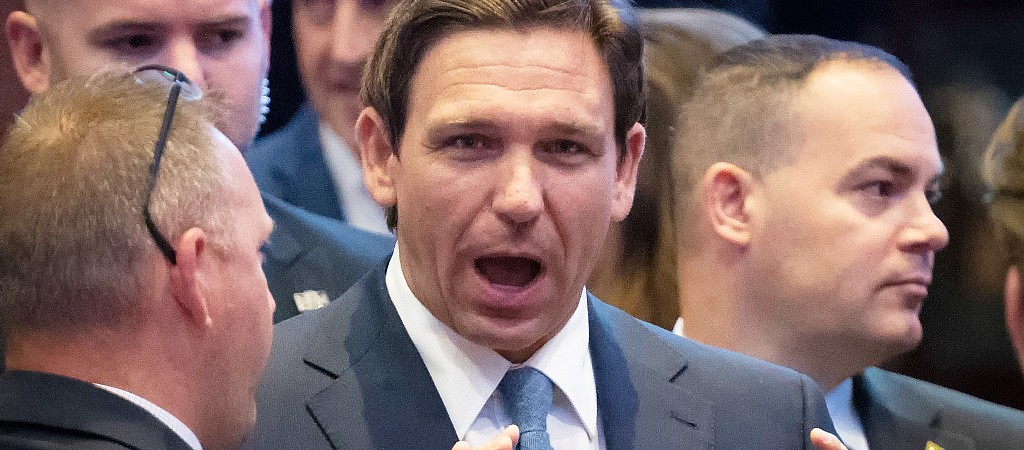 Ron DeSantis has not been shy about touting his "anti-woke" crusade that has wreaked havoc on Florida's education system due to schools being forced to ban Shakespeare or teach students that slavery was actually beneficial because it taught the slaves a trade. However, one particular institution is really feeling the brunt of DeSantis' meddling.
Earlier this year, the Florida governor overhauled a small liberal arts college, and the effects have been disastrous. The school in question, New College of Florida, has now reportedly seen a mass exodus of more than 40 faculty members after DeSantis appointed six conservative trustees to the board, stripped away the DEI office, and started denying tenure.
Without enough faculty to teach courses, the already thin catalog has become so sparse that students can't even take classes for their majors or "areas of concentration" as the school calls them. Instead, they're being told to "choose something else." Needless to say, the parents of those students are not happy.
Via Inside Higher Ed:
"These are young adults who are not looking to fill up a semester with high school electives. It's not like, 'Oh, chorus is closed, let me just go take that art class,'" [one mother] said. "There are classes [students] need to take to continue to propel [their] studies forward … that was just an absolute stunning thing to have a college tell us, just pick something else. No."
On top of the faculty exodus, New College is reportedly having a housing crisis as well. Students are being forced to stay in off-campus hotels where there's not enough room on shuttle busses to bring them to campus for the few classes they can actually take.
Great job, Ron.
(Via Inside Higher Ed)