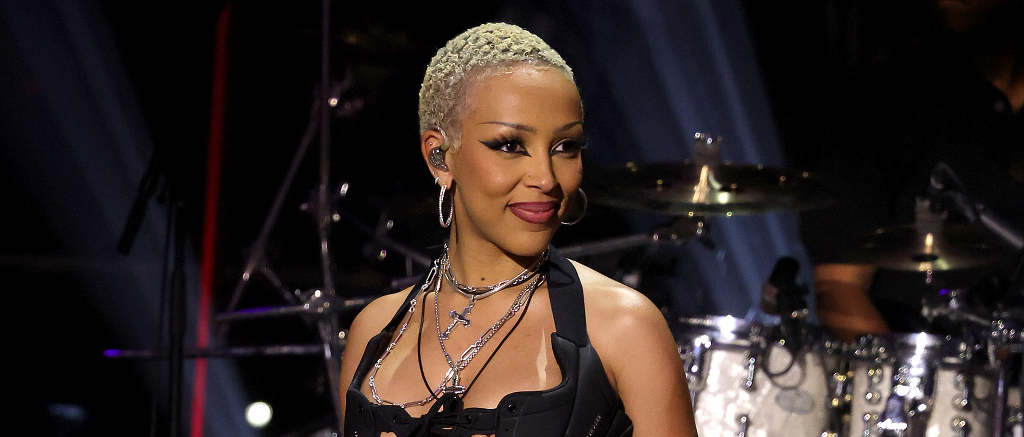 Doja Cat is in the midst of promoting her highly anticipated forthcoming album. So far, she's shared the singles "Attention" and "Paint The Town Red." More teasers are on the way.
In an interview with Harper's Bazaar, she revealed that she'll be debuting new music during The Victoria's Secret World Tour, which is part fashion show and part documentary. It will premiere on Prime Video on September 26.
"I don't want to spoil too much, but like past projects, there's lots of different energy to songs, plus new sounds that I've never explored before. So that is exciting to me, and I can't wait to put it out," she said in the interview.
She continued, "Victoria's Secret has always been such a fun, go-to brand for me since early on, and I love that I can still say that today. Being a part of a global phenomenon like the Tour has been an incredible experience. My idea of what makes me beautiful, sexy, and confident has evolved so much over the years, but I've always known that what matters most is how I feel about myself. To me, sexy is being comfortable in my own skin and celebrating myself for who I am. Being a part of the Tour really helped connect me with that."