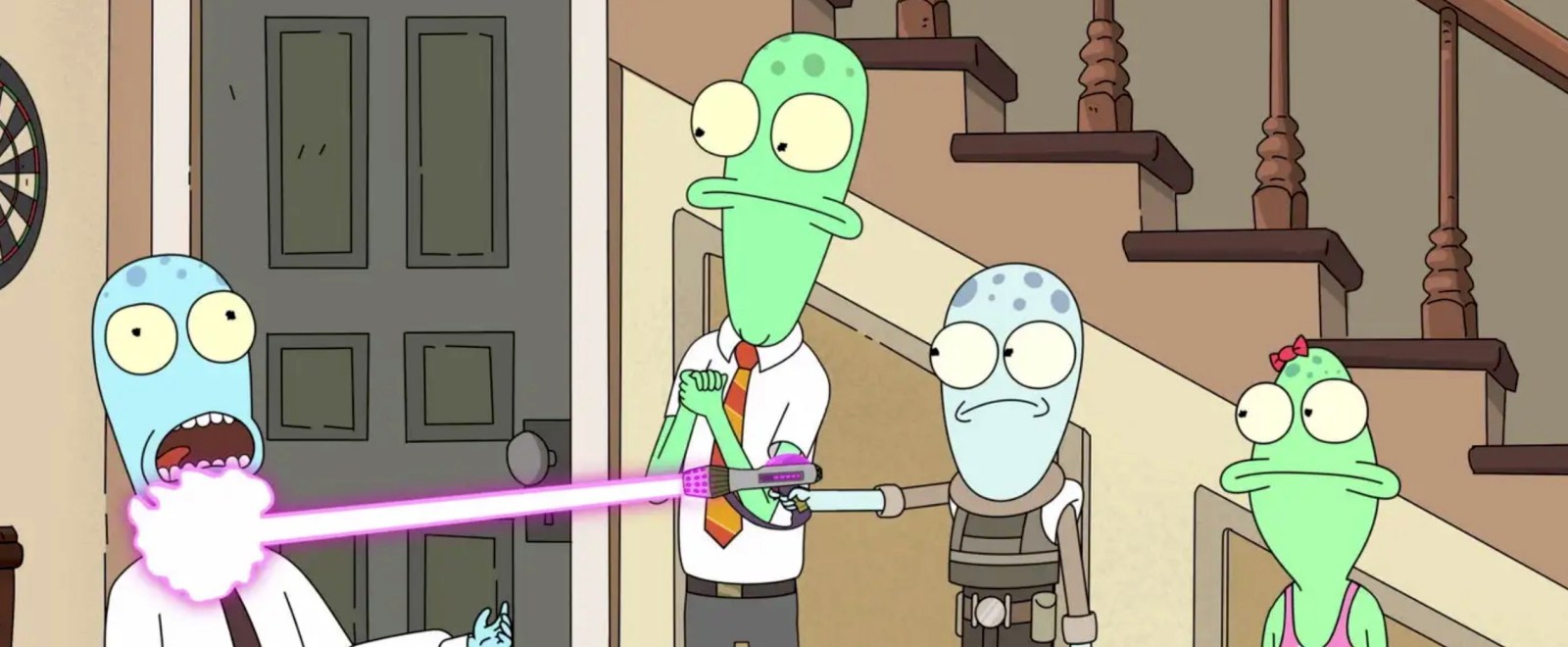 Each week our staff of film and TV experts surveys the entertainment landscape to select the ten best new/newish shows available for you to stream at home. We put a lot of thought into our selections, and our debates on what to include and what not to include can sometimes get a little heated and feelings may get hurt, but so be it, this is an important service for you, our readers. With that said, here are our selections for this week.
20. Star Trek: Strange New Worlds (Paramount Plus)
What we have here is a spinoff of one show (Star Trek: Discovery) that was itself a prequel to another show (the original Star Trek), now in its second season. We are deep into the lore here. But that's okay. It's a fun little ride, good for both diehard fans of the franchise and newbies trying to dip their toes in a little. You could use a little galactic escape sometimes. We all can.
In case the clip of Lee Pace battling a group of relentless assassins dressed only in his birthday suit wasn't a big enough clue, this season of Foundation f*cks. And fights. What we're trying to say is there's a ton more action involved in the latest batch of episodes as the struggle to save a small swath of humanity from a predicted galactic war grows more perilous. We've hurtled 100 years forward as Dr. Hari Seldon (Jared Harris) and his group of revolutionaries encounter a new threat to his psychohistory equation while navigating the unintended consequences of time travel. Meanwhile, the Emperor clones (Pace among them) are scrambling to hold onto power as rebellions and political upheaval threaten their DNA-replicating dynasty. Man, no one is doing sci-fi like Apple TV+ right now.
18. The Lincoln Lawyer (Netflix)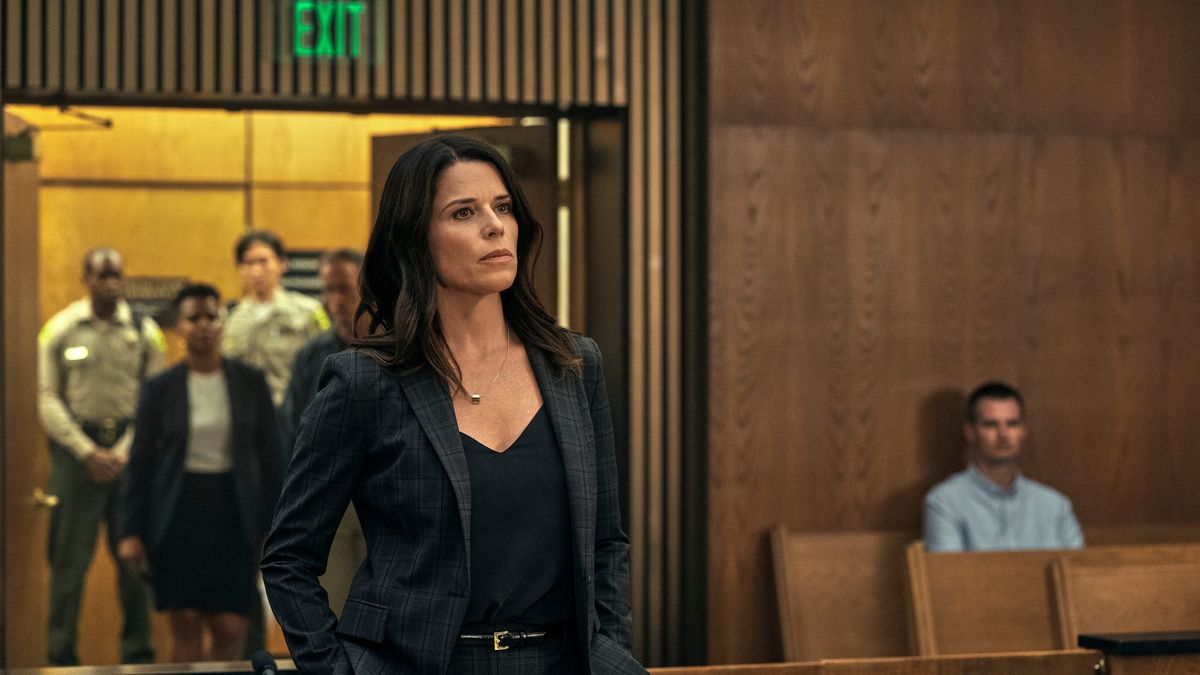 The series picked up the same subject matter as the movie, and whaddya know, the show turned into a streaming hit that kept the adventures of Los Angeles' most talked-about defense attorney. Naturally, Mickey Haller (Manuel Garcia-Rulfo) is still running business out of his Lincoln's backseat, where he'll handle just about every case, and if you've been missing Neve Campbell from the Scream franchise, you can find her here as season two continues.
17. Full Circle (Max)
We are gloriously awash in Timothy Olyphant. Not only is Justified: City Primeval here, but he also plays an apparently hatless role in this crime drama series from Steven Soderbergh. Olyphant and Clare Danes portray the parents of a kidnapped child, so yes, this might not be the kind of "tense drama" that you're craving, but the talent is stacked into the stratosphere. Zazie Beetz plays the lead investigator on the case, and naturally, do not expect a cut-and-dried story from Mr. Soderbergh. Yes, there are secrets afoot here.
16. They Cloned Tyrone (Netflix)
They don't make movies like They Cloned Tyrone anymore. Pulled from a Black List script from first-time director Juel Taylor, this slick, riotous crime caper is an amalgam of genres – one part mind-bending sci-fi, one part Blaxploitation homage, mixed with 70s era funk, infused with Nancy Drew references, and propped up by stellar comedic performances from Jamie Foxx and Teyonah Parris. John Boyega's in here too, playing a reluctant hero tasked with saving his block from a secret government conspiracy that's somehow twisted up in fried chicken recipes and grape drink offerings and hair relaxer. If we could have more of this, that'd be great.
The Afterparty was a ton of fun in its first season. It was a little whodunnit mystery with a cast full of your comedy favorites — Sam Richardson! Tiffany Haddish! Ben Schwartz! And so on! — and a fun hook where each episode focused on a different character and was presented using a different style of storytelling. Well, it's back for a second season now, with a new murder and some new genres and a similar crew of characters. There is very little to complain about here.
14. Heart of Stone (Netflix)
Gal Gadot is following up Red Notice (which was the only movie that mattered at one moment) with a new yarn, in which she stars as Rachel Stone (yes, that's right), who is an MI6 elite agent who happens to also be a secret member of a secret organization that none of her colleagues know about. Jamie Dornan plays the boss agent of Rachel, whose lives begin to collide, of course. This sounds like an action-filled-yet-glossy watch for when the movie schedule gets derailed by the ongoing strikes.
13. Futurama (Hulu)
Futurama has returned for a… third time? Fourth time? It's hard to keep track. But what's important here is that Matt Groening and David X. Cohen's future-set animated series is back again, this time on Hulu, and the original voice cast, including Billy West, Katey Sagal, and John DiMaggio, have all returned. No matter how many times Futurama ends, it always seems to come back as clever and funny as ever.
12. Painkiller (Netflix)
The story of Painkiller may seem familiar. It is, after all, a different way into the story told in the acclaimed Michael Keaton-starring Dopesick about the greed and devastation at the core of the opioid epidemic, but while the volume of the performances and tone may differ, this is, by the weight of its subject matter alone, a story worth re-experiencing. From the writers behind the Mister Rogers film A Beautiful Day in the Neighborhood, Painkiller stars Matthew Broderick as pharma CEO Richard Sackler, Uzo Aduba as a dogged government investigator, Taylor Kitsch as an oxy addict in spiral, and West Duchovny as a pharma salesperson/so-called "oxycontin kitten" and "drug dealer with a ponytail."
11. Harley Quinn (Max)
Even though there's been a lot of upheaval at HBO Max/Max and even more so for films and TV shows starring DC characters, at least one supervillainess is safe. Miss Harley (who does not need the Joker for success) was almost pointedly renewed as a clattering of show cancellations and removals swirled. Heck, Kaley Cuoco's voice even gave us the only Valentine's Day special worth watching this year. Soon, we might find out whether Bane is still making love to a skyscraper as Harley attempts to get in good with the Bat Family. Quite a contrast there.
10. Winning Time (Max)
The continuing saga of the Showtime-era of the NBA and the LA Lakers, well, continues, injecting a lot more Larry Bird into the mix while also seeing the impact of fame and failure on the principal characters of the era, inspiring strong performances from Jason Segel, Adrien Brody, Solomon Hughes, and Quincy Isaiah. Off-the-court and out of the trainer's room, the complex family dynamic between the members of Buss family proves volatile, giving us Succession vibes. Damn, Succession in the mid-80s, what a dream. For now, though, Winning Time is a worthy substitute and more than worth your time.
9. What We Do in the Shadows (FXX/Hulu)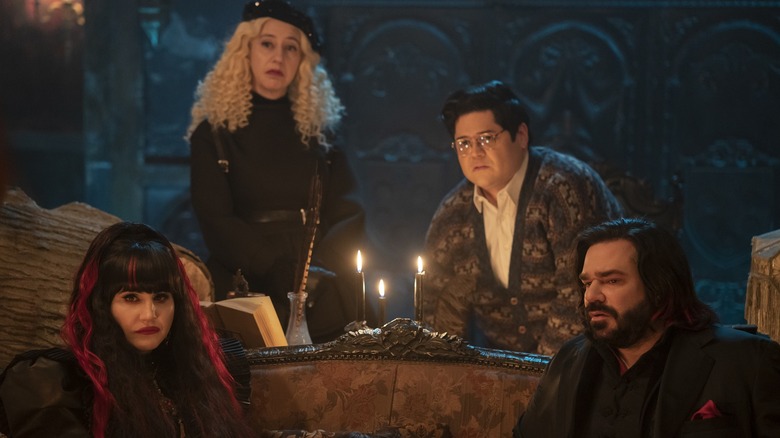 Body-swaps. Pride parades. Mall outings. The best comedy on TV is officially back, baby. WWDITS' latest season introduces our favorite group of undead idiots to even more 21st century hijinks proving that this show – unlike its immortal characters – only gets better with age. Guillermo's struggling with an identity crisis of supernatural proportions, Nadja's been hexed, Colin Robinson is thriving in the service industry, and Nandor and Laszlo are knee-deep in a centuries-old feud. The house is in chaos, which is just how we like it.
8. How To with John Wilson (Max)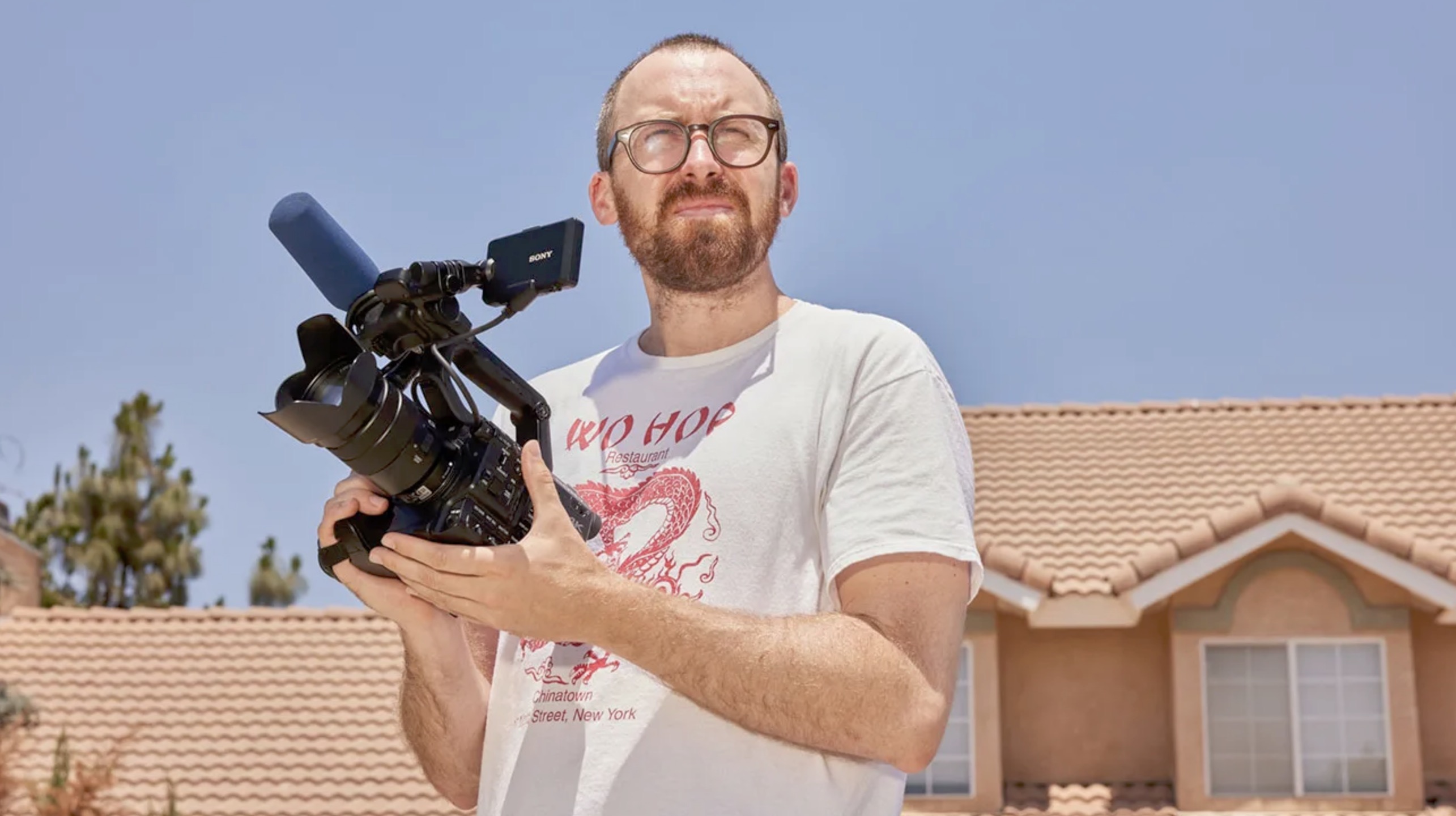 A surprisingly stirring mosaic of human weirdness, modern annoyance, and the pursuit of presence and meaning, How To with John Wilson landed when we needed it most amidst the wall-to-wall coverage and heavy isolation of the peak pandemic. Like other revered HBO shows (Succession, Barry), it's now leaving, perhaps a little sooner than we expected or wanted. Nevertheless, it feels like it's going out on high and on its own terms creatively with another volume of mundane misadventures adding up to something touching profundity.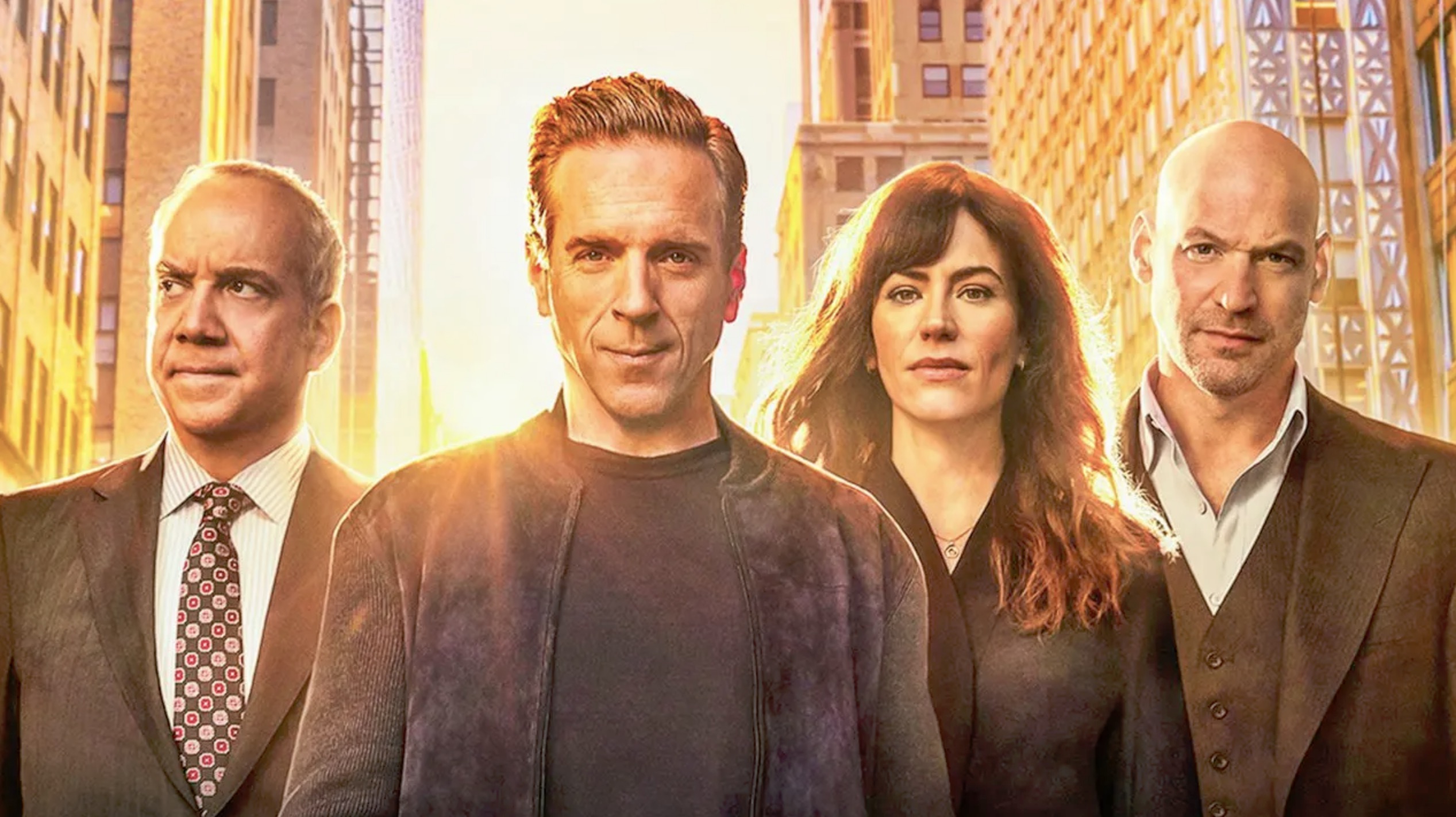 Whaddya know, Damian Lewis' Bobby Axelrod is somehow back for one last *cough* job. Whether that job involves leaning deep into betrayal remains unknown for the moment, but expect alliances to fall and old wounds to fester. Enemies and friends find their lines blurred, and man, do enough people give Maggie Siff credit for being one of the most magnetic presences within any ensemble cast? I think not, but sure, Corey Still and Paul Giamatti are cool, too. Once this show takes the final lap, Showtime will somehow launch four spinoffs, and Maggie should appear in all of them.
6. Justified: City Primeval (Hulu)
Everyone's favorite extralegal lawman is swaggering back into our hearts, long after he made it out of Harlan alive. Can he make it out of Detroit alive, too? We'll see, and Raylan Givens' daughter, Willa, is also onboard to give the hat a hard time because someone needs to do it. We've already pinpointed the one Justified episode, "Long In The Tooth," that makes an ideal essential rewatch before this spinoff, and Raylan should have a swell time hunting bad guys in Motor City. At the top of his list: The so-called "Oklahoma Wildman," portrayed by Boyd Holbrook and his tighty-whiteys.
Hey, remember Beanie Babies, those adorable and colorful collectible plush toys that looked so cute on a shelf while also sparking a fervor among collectors and investors? Of course, you do! You or someone you love probably had at least one. Remember the in-fighting and largesse behind the scenes? Eh, probably not, but luckily directors Kristin Gore and Damian Kulash Jr. are here to flip the nostalgia switch and illuminate the chaos in the process with this film starring Zach Galifianakis, Elizabeth Banks, and Sarah Snook as Beanie Baby insiders.
4. Twisted Metal (Peacock)
Twisted Metal is one of the more unlikely video game-to-TV show adaptations, but the Peacock series has put together quite the crew for this post-apocalyptic joyride. The action-comedy stars Anthony Mackie, Stephanie Beatriz, Thomas Haden Church, Mike Mitchell (of Doughboys fame), and wrestler Samoa Joe as Sweet Tooth (Will Arnett provides the voice of the evil clown). The Last of Us was great, but did it have a clown driving an ice cream truck? Exactly.
3. Heartstopper (Netflix)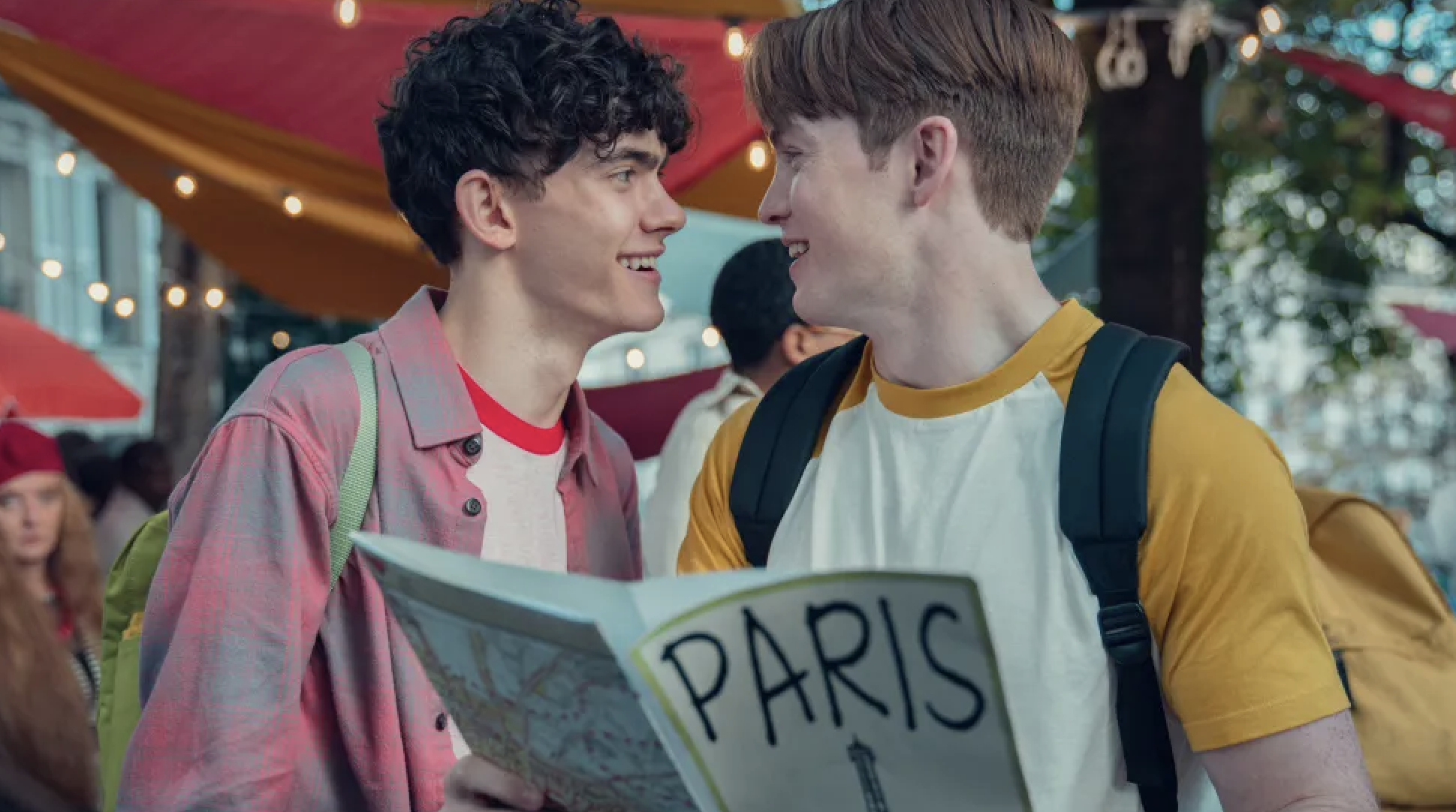 Heartstopper is really just a lovely little show. The first season introduced us all to Charlie and Nick, two teenage boys who became friends and then discovered that friendship might actually be… something… more than friendship. Season two takes things even further. It's funny and sweet and charming and gay as all hell, which is… yeah, really just lovely.
2. Solar Opposites (Hulu)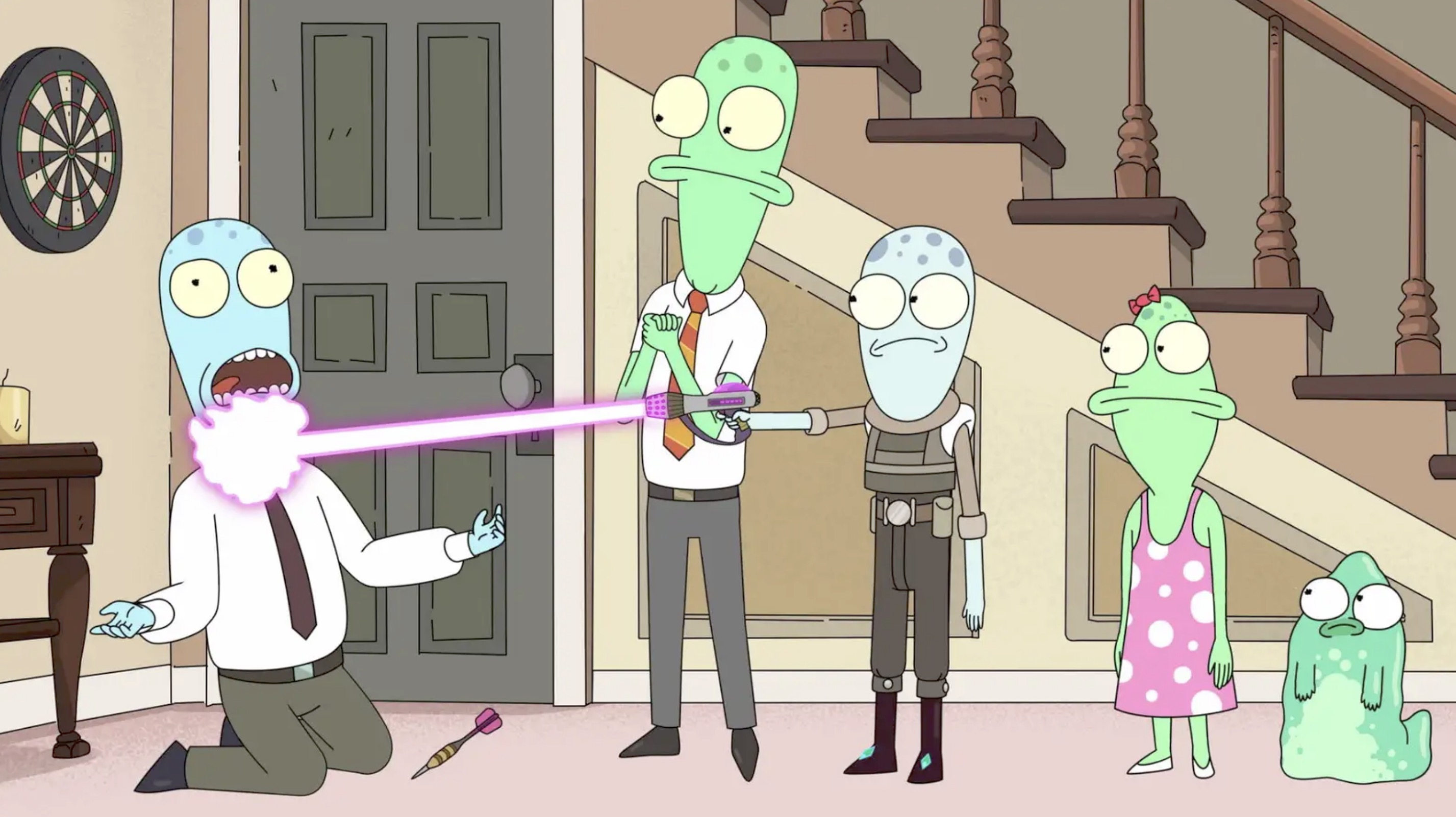 Solar Opposites is, in a sense, two shows for the price of one. What a deal! One show is the alien adventures of Korvo (now voiced by Dan Stevens), Terry, Jesse, Yumyulack, and the Pupa, the cutest lil' guy on television. The other show takes place in The Wall, where humans have been shrunk down and held hostage inside a terrarium. Both are very funny, very weird, and very good. Solar Opposites doesn't get as much attention as Rick and Morty, but it should.
1. Reservation Dogs (Hulu)
The thing about Reservation Dogs is that it is a good show. It has been for a few seasons now. And it still is in its third and final season, which is airing right now. Funny and heartfelt and everything you could possibly want out of a television show about some teens figuring stuff out. There's a lot of weird stuff going on out there in the world. Some of it is kind of scary. Maybe you should chill out and watch Reservation Dogs. You could absolutely do much, much worse.