Tequila doesn't get enough credit as a sip-worthy spirit. I can see why, while the spirit has steadily grown in popularity in the United States in the past few years, the first introduction to tequila many younger folks get to tequila is Jose Cuervo's Especial expression, a tequila that is all but undrinkable straight (the brand does have its expressions worth sipping, see those here).
Compare that to something like whiskey, where the most prominent brand, Jack Daniels, is still relatively drinkable neat, or with a drop of water. As such, people have been conditioned to think of tequila as something you knock back and chase with a wedge of lime or a sip of beer. That's a serious disservice to the complex and nuanced natural flavor of tequila (and agave itself).
To help reintroduce you to the world of sippable tequilas, we're going to shout out our favorite sip-worthy bottles. And because this is a beginner's list, we're keeping it all under $100.
It's no secret that the more aged expressions of tequila make for a better sipping experience, but those can cost you well over $100. Don't let that price hurdle lead you to believe that there isn't anything affordable that is good enough to sip. Whether you're a fan of blanco, reposado, or añejo tequilas, we have something worth sipping in every category. To keep our price parameters, we're not including anything that falls under the extra añejo category, but… truth be told, if you can find an extra añejo under $100 it's probably not worth drinking.
LALO — Blanco
ABV: 40%
Average Price: $49.99
The Tequila:
LALO has become a staple in my household, it's my go-to blanco tequila because it's delicious enough to sip, otherworldly in a cocktail, and doesn't break the bank.
The brand uses agave sourced from the Jalisco highlands cooked in stone steam ovens for 20-32 hours, rested for 18, extracted with a roller mill and fermented with proprietary champagne yeast in open-air stainless steel tanks. It is also certified additive-free by Tequila Matchmaker, which means you really get that bright and cutting agave presence.
Tasting Notes:
Nose: Dusty citrus rind with a bright presence and the smell of agave.
Palate: A warm buttery presence with notes of roasted agave and the gentlest kiss of caramel and cinnamon.
Finish: Vegetal and pure, with a hint of earthy cucumber sweetness.
The Bottom Line:
Versatile, affordable, and agave forward without the intense wince-inducing burn of the cheaper brands.
Don Fulano — Blanco
ABV: 40%
Average Price: $63.99
The Tequila:
A blanco tequila above $60 is an expensive buy, I get it, but this blanco by Don Fulano is worth every penny if you're interested in sipping something this bright and agave present, without being biting and wince-inducing. Certified additive free by Tequila Matchmaker, Don Fulano's unaged blanco is produced at NOM 1146, Tequileña, using agave sourced from the Atotonilco highlands that is cooked for 28 to 32 hours, extracted via a low-pressure autoclave, and fermented with proprietary yeast in open tanks for 72 to 96 hours.
The tequila has scored 97 points at Craft Distillers Spirits Competition, earning Best of Class and Double Gold recognition.
Tasting Notes:
Nose: Roasted agave and earthy peppery notes jump from the glass, it's almost sneeze-inducing. Once you get a good enough smell some mineral notes will form on the palate.
Palate: Tropical pineapple and zesty citrus dominate the palate with some chili spice, pepper, and herbaceous notes keeping things from coming across too fruity.
Finish: Oily with supple butter flavors and some gentle sweetness on the backend.
The Bottom Line:
A bright and tasty tequila that offers pronounced spiced fruit notes.
ArteNOM — Selección 1414 Reposado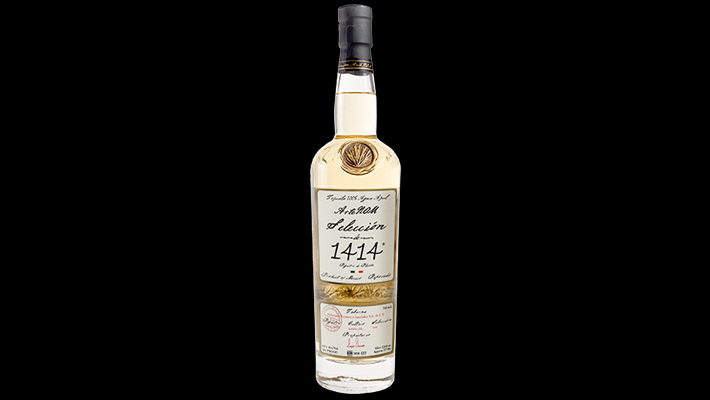 ABV: 41.2%
Average Price: $69.99
The Tequila:
This beautiful straw-colored additive-free Reposado is made from Weber agave harvested from the highlands of Jalisco halved and quartered and cooked in brick kiln ovens for 36 hours, roller mill extracted, and fermented in stainless steel vats and double-distilled in copper pot stills.
To get to the repo state, the tequila is then aged for four months in American White Oak ex-Bourbon barrels. The color is so light and gentle that it almost looks clear in the glass.
Tasting Notes:
Nose: Warm waves of vanilla and honey, like dessert in a glass. A strong whiff will bring forth the roasted agave.
Palate: Spicy cracked cinnamon greets your palate with a bit of licorice before morphing into sweet butterscotch notes and chili warmth.
Finish: Oakey and herbal with some cracked pepper at the back end.
The Bottom Line:
A spicy and warm tequila that contains a lot of dessert elements without tasting too sweet or syrupy.
Codigo — 1530 Reposado
ABV: 40%
Average Price: $67.99
The Tequila:
Another tequila that punches way above its weight, Código tastes wonderfully crafted and well-balanced. Made from fully matured Blue Weber agave and produced at NOM 1616, Varo Destilería, where it is the only brand in production, this tequila utilizes natural Amatitán water from freshwater pools and rainwater that is filtered through volcanic soul. The agave is cooked in a low-pressure autoclave and roller mill extracted and aged for 6 months in Napa cabernet French white oak barrels.
The color is rich and golden, a true beauty to behold.
Tasting Notes:
Nose: Roasted agave and barrel spice dominate. Unfortunately, you don't get much more on the nose, but what is here is rich and inviting.
Palate: This tequila really comes alive on the palate, beginning with roasted agave and caramel, a touch of citrus and smooth floral vanilla flavors.
Finish: Biting and peppery with smoked oak and a wet oily mouthfeel.
The Bottom Line:
A strong, oak-heavy reposado that comes across as rich and deep but still has some of that vegetal brightness and a lot of agave character.
Mijenta — Tequila Reposado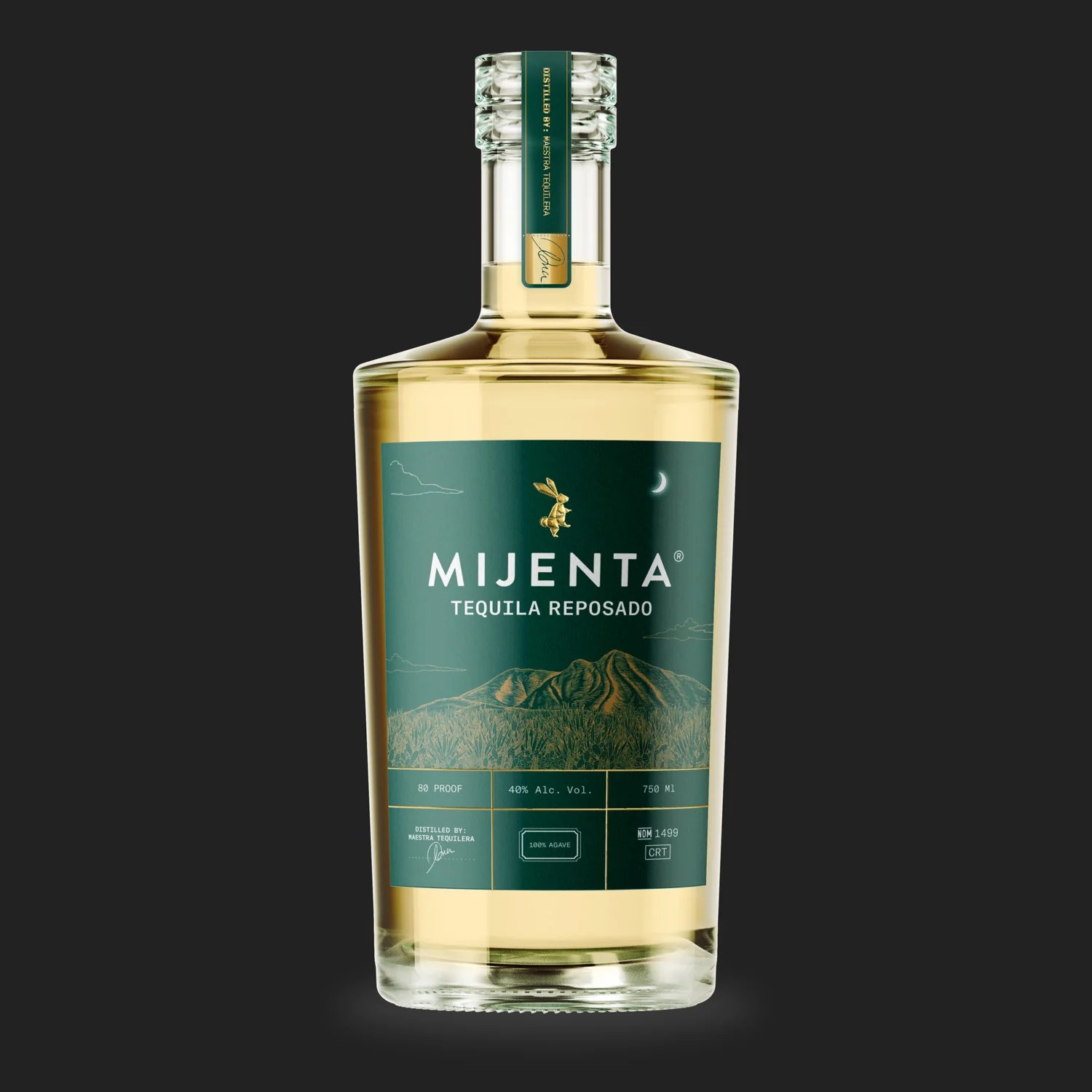 ABV: 40%
Average Price: $63.99
The Tequila:
My personal favorite tequila, there was no way I was going to make this list without including this bottle. My house parties are famous for the endless tequila shots and cocktails, but when the party is winding down, I'm too tired to mix and I'm with a few people who are looking for that final drink of the night, I bring out Mijenta's Reposado because I know I can pour a glass straight and people will still be satisfied.
This tequila is produced at NOM 1412, Destiladora de Los Altos, and is made in small batches from tequila cooked in a low-pressure autoclave, roller mill extracted, and fermented in stainless steel tanks and distilled in stainless steel pots. The tequila is then aged in American white oak, French oak, and French acacia casks.
Tasting Notes:
Nose: A gentle balance of vanilla and honey waft from the glass, pulling you in. If you close your eyes and really focus, you can get some sweet tropical fruit notes that awaken the taste buds.
Palate: Warm floral honey mingles with roasted agave and some sweetness on the initial taste. As your palate gets more inundated with the tequila banana, citrus and melon notes start to intensify.
Finish: Grassy and green with a bit of chili and an ultra-smooth and buttery finish.
The Bottom Line:
Sweet warm, tropical, and fruity, sure there isn't much a barrel presence here, but the bouquet of flavors never gets old.
Tequila Ocho — Añejo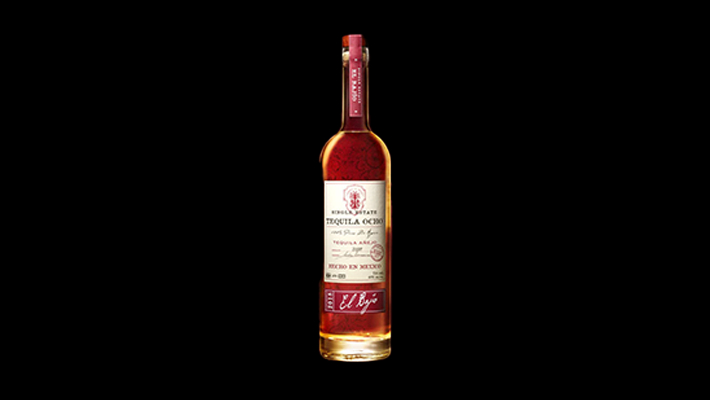 ABV: 40%
Average Price: $68.49
The Tequila:
Originally I was going to include Tequila Ocho's reposado in this list, but after I reacquainted myself with the label's añejo, I had to change it up. This is a great bottle and is in the perfect price point for an añejo that doesn't break the bank but still offers a great full-bodied and rich flavor.
This additive-free tequila is produced at NOM 1474, Cía. Tequila Los Alambiques, using agave harvested from a single estate in Jalisco, cooked in stone brick ovens, roller mill extracted, and fermented in wood tanks, open air. The tequila is aged in American White oak ex-whiskey barrels.
Tasting Notes:
Nose: Warm roasted agave and wet tobacco leaves dominate with a hint of orange rind.
Palate: Deep vanilla and chocolate kissed with cracked black pepper, a touch of cinnamon, caramel and stone fruit.
Finish: Prominent oak with some rich coffee bitterness and a supple butter finish.
The Bottom Line:
An intensely flavorful and rich añejo that punches way above its price point.
El Tesoro — Añejo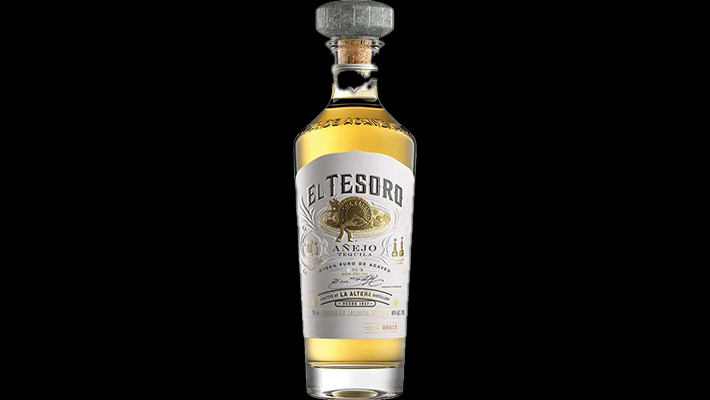 ABV:
Average Price: $70.99
The Tequila:
El Tesoro is one of the few brands out there that prices most of its expressions under $100 while still producing seriously top-tier tequila. This bottle of añejo which scored 94 points at the Ultimate Spirits Competition and earned a Double Gold Medal at the San Francisco Spirits Competition, is produced at NOM 1139, Tequila Tapatio, from Weber Agave cooked in stone brick ovens, tahona extracted, and fermented in open air wood fermentation tanks before being two times copper pot distilled.
The tequila is aged in American oak ex-bourbon barrels for up to three years, resulting in a golden hue and more prominent oak notes.
Tasting Notes:
Nose: A surprisingly delicate jasmine aroma with some floral vanilla and charred oak.
Palate: Pepper but floral with some maple syrup sweetness and earthy toasted caramel.
Finish: Despite all the deep and rich flavors, this añejo is surprisingly grassy at the finish underneath the stronger roasted agave and wet oak notes.
The Bottom Line:
A great añejo tequila for lovers of whiskey, there are prominent barrel flavors (honey, caramel, vanilla) in this bottle that serve as a great transition point between the two spirits.
Fortaleza — Añejo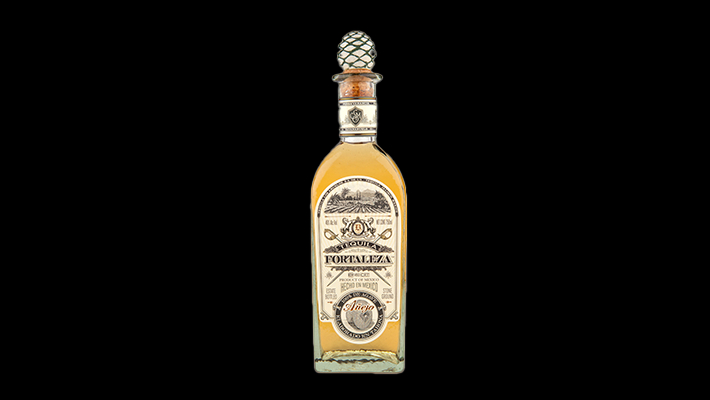 ABV: 40%
Average Price: $87.99
The Tequila:
Fortaleza is a favorite amongst tequila snobs and while I've shown a considerable amount of love towards the reposado bottle in the past, for this list I decided to go with the añejo. Produced at NOM 1493, Tequila Los Abuelos, where it is one of two brands produced, this tequila is crafted the old fashioned way using agave harvested at peak maturity that is cooked in stone brick ovens, tahona extracted, and fermented in open-air wood fermentation tanks.
The tequila is rested in American white oak ex bourbon barrels for 2 years which brings an astounding amount of complexity to this delicious añejo.
Tasting Notes:
Nose: A quick whiff will present some butterscotch and orange but the primary note is a medley of agave, charred oak and vanilla.
Palate: Oak and agave begin your journey before juicy apricot notes dusted with cinnamon take over. There is also some prominent baked citrus and black pepper flavors that poke out.
Finish: Warm charred oak with some browned butter and a kiss of smoke.
The Bottom Line:
A truly astounding añejo, one of the best you'll ever taste, even if we were to lift the under $100 price parameter.