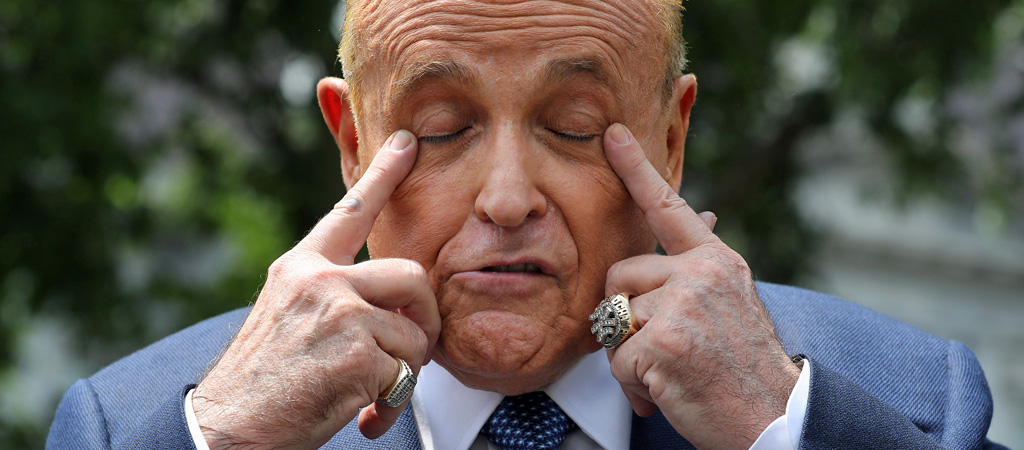 To the surprise of no one, Rudy Giuliani was reportedly up to some shady business during the 2020 election. According to a new lawsuit, the former attorney for Donald Trump allegedly solicited investors for a documentary that would bring down Joe Biden by exposing his alleged business dealings in Ukraine.
Giuliani, who is now allegedly broke, and two of his associates made the bold claim in 2019 to "California fruit-and-nut farming magnates and brothers Baldev and Kewel Munger" who reportedly forked over $1 million for the project. The brothers believed their investment would help Trump secure a second term.
Via Insider:
The lawsuit claims that the three men pitched the farmers on a film that would be "a possible 'kill shot' to Biden's presidential campaign." The three men "all represented that they possessed key documents that were 'smoking guns' that would establish that the Ukrainian government engaged in a quid pro quo exchange with the Biden family to benefit Burisma," the complaint continues.
To the surprise of no one, the documentary was never made and Giuliani is accused of pocketing $300,000 in the brother's lawsuit. As for why America's Mayor didn't deliver the goods, it turns out he did not already possess a "smoking gun" implicating Biden. Even more damning, Giuliani failed to locate one when he personally traveled to Ukraine and interviewed "various officials."
According to Insider, Giuliani turned his attention to Hunter Biden's laptop, which also failed to be a "kill shot" to Joe Biden's campaign.
(Via Insider)