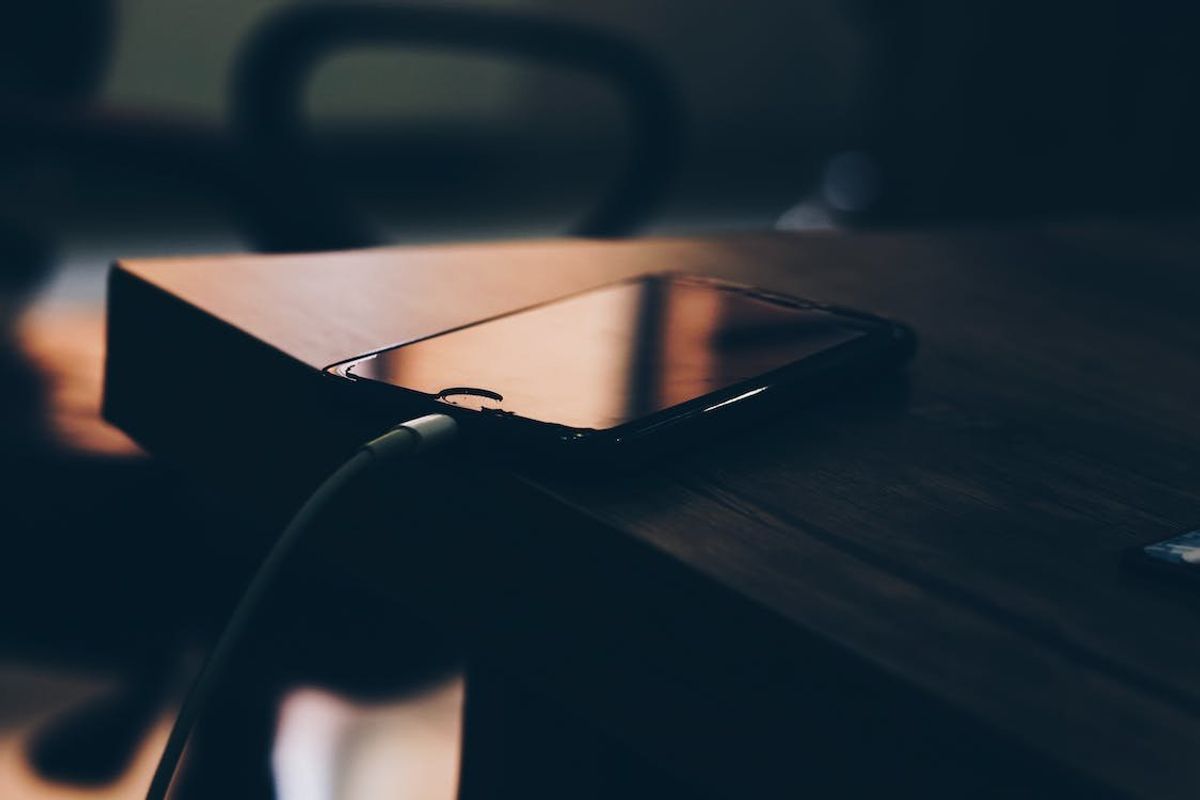 Apple has just issued a service announcement warning people that sleeping on a charging device could lead to fire, electric shock, injury, or damage to the phone or property. This is big news: nearly 1.5 million people worldwide are iPhone users, and according to a survey, 64% of those who live in America charge their phones while they sleep.
That means every night, somewhere around a billion people are at some risk, however statistically small, of starting a fire.
Apple says that its phone and USB power adaptors can become hot while charging, which may lead to discomfort or injury. "Use common sense to avoid situations where your skin is in contact with a device, its power adapter, or a wireless charger when it's operating or connected to a power source for long periods of time," the statement reads. "For example, don't sleep on a device, power adapter, or wireless charger, or place them under a blanket, pillow, or your body, when it's connected to a power source. Keep your iPhone, the power adapter, and any wireless charger in a well-ventilated area when in use or charging."
---
Apple also warns against charging a phone near liquids and asks users to discard damaged chargers immediately. "Using damaged cables or chargers, or charging when moisture is present, can cause fire, electric shock, injury, or damage to iPhone or other property," the company said in a statement.
Additionally, Apple cautioned users about the heightened risk of fire when using third-party chargers, noting that some cheaper chargers might not meet the safety standards of Apple's official products. The company advises using chargers paired with "Made for iPhone" cables that adhere to global safety norms.
The tech giant isn't the only one sounding the alarm about overnight charging dangers. A fire department in Kent, England, has also warned iPhone users about the risks of sleep-charging.
"We get a lot of questions here at Kent Fire & Rescue about why you shouldn't charge phones overnight," the fire expert warned in a viral TikTok video. "So here are the reasons why. Number one: you can't smell anything when you're asleep, so if it starts to burn, the fire won't wake you up. Number two: it only takes three breaths of smoke to knock you unconscious. Number three: lots of people have cheap or faulty phone chargers, but even genuine ones have been known to start fires."
Even though Apple and a fire department have warned about charging at night, changing the public's habits will be hard. Those who want to see the real dangers of charging a phone at night look no further than this video of an iPhone 4, all by itself, catching a blaze at a home in Green Township, Ohio.
Older iPhones are more likely to catch fire because their lithium batteries become larger with age. A chemical reaction inside the battery provides power, but the chemical reaction can fail over time and create a gas. "We were extremely lucky to avoid a house fire," Brian Leisgang told WCPO. "Luckily we had just cleaned off the counter."