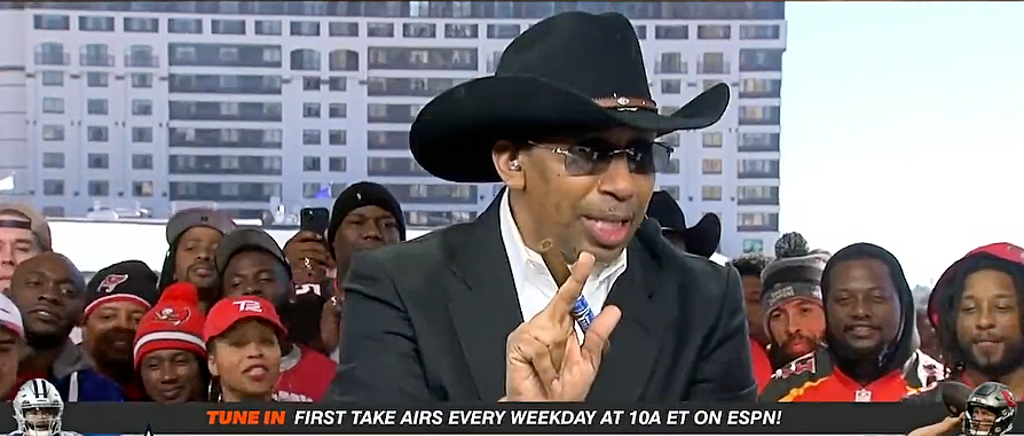 Stephen A. Smith uses First Take as a platform to argue with people about sports. But there's much more to Smith that that, and usually, he explores topics that interest him outside of the world of sports on his podcast, "The Stephen A. Smith Show."
Here's an example: Smith apparently ran into a problem recently, as his two daughters promised their friends that he would buy all of them tickets to see Taylor Swift's currently tour, The Eras Tour. Now, as someone who went to this and can confirm that tickets to this thing cost an arm and a leg, I empathize with Smith, even though he makes a lot more money than I do. Smith had to buy 10 tickets, which came out to $20,000, but as an added bonus, he was able to get his hands on a pair of free tickets, which gave him the chance to attend. And as he explained, he was a fan.
"That's the best concert I've ever been to in my life," Smith said. "Excuse my language, but that sh*t was off the chain. Taylor Swift brought the damn house down. I was jamming to Taylor Swift. She was sensational. I'd pay to see her again. Seriously, I'm not joking. She was a superstar that night. That girl is special."
Stephen A. Smith, if you would ever like to discuss The Eras Tour in depth, please reach out to us and we'll happily talk about it with you.