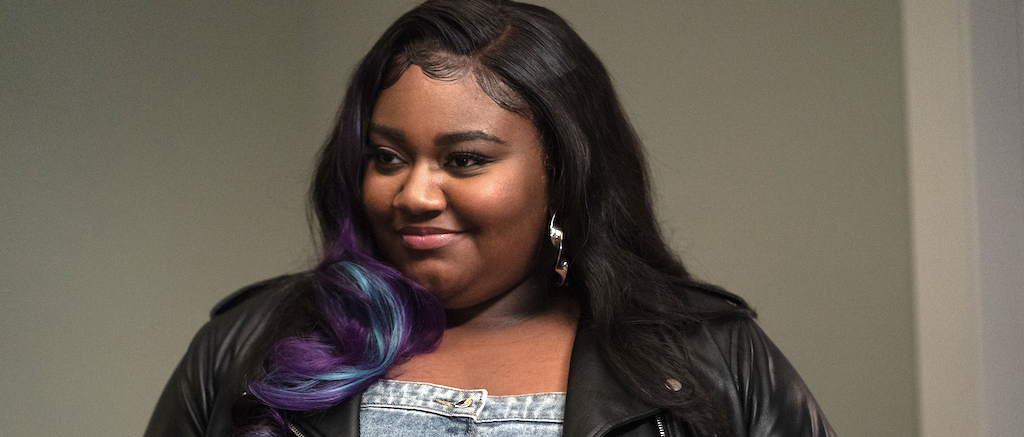 (WARNING: Spoilers for this week's The Chi episode will be found below.)
This week on The Chi, it's time to party! Emmett and Keisha went through with the purchase of their new home, and to celebrate, they threw a house party and invited friends, both new and old, to come by. There's a lot of dancing and good food, but also plenty of tense moments as well in this episode. Bakari and Lynae get into an argument about the former's work with Douda, Nina is frustrated with her kids' current relationship with her, Victor and Douda still don't see eye to eye, Tiffany gets into an argument with Emmett and Keisha after EJ uses a cuss word, and a gift from Douda to Emmett leads to a tense moment between Douda and Darnell. Despite this all, there are plenty of good moments as well. Victor and Fatima take a big step forward in their relationship and Papa's patience with Kenya seems to be paying off.
The aforementioned events in the third episode of Showtime's The Chi season six, titled "House Party," are soundtracked by songs that help to accentuate the emotions behind each scene. You can find a list of them below as well as details about the scenes that the records played behind.
Modre — "Better Man" Feat. Freewill
We hear this record around the 5:20 mark as a frustrated customer yells at Kenya for his order not being ready at his designated pick-up time. Papa hears the upset customer and steps in to handle things. He addresses the customer's frustrations and also makes them apologize to Kenya for yelling at her, something that impresses her.
Brian McKnight Jr. — "Mi No Neo"
Around the 8:15 mark, this record plays as Keisha and Malaysia meet for the first time in the former's new house. The two have an awkward conversation about money, rent, and Emmett's loyalty.
Gavin Turek — "The Distance"
Gavin Turek's "The Distance" plays around the 14:15 mark as Keisha's mom Nina and stepmom Dre give her an air fryer as a gift for her new house with Emmett. This then turns into a conversation where Nina expresses concerns about Keisha's decision to get a house with Emmett, despite them not being married yet. Nina also expresses her frustration over her current relationship with her kids as both Keisha and Kevin seem a bit distant from her.
Ossaiofficial — "Tik Tok"
This song plays around the 21:13 mark when Rob and Nuk are outside smoking and talking. Rob offers Nuk some of his new weed, and Nuk approves of it and even inquires about where he got it from. Rob keeps the info close to himself as he assumes that Nuk is hiding information about Q's death.
Jai'Len Josey — "Take Me Higher"
We hear this record around the 23:09 mark as the party begins at Emmett and Keisha's house. People are enjoying food and talking to each other and more folks come in like Victor and his girlfriend Fatima. Emmett and Keisha also hear EJ say "b*tch" and Keisha instructs Emmett to talk to Tiffany about the words their son hears and which ones to and not to use.
V.I.C. — "Wobble"
Around the 25:36 mark, the party continues as everyone in attendance gets up and gets loose to do the Wobble dance. Shaad also arrives and quickly gets situated to join the fun.
Beau Blaise, Elizabeth Caseley, Alex Nova — "Got Me Creepin'"
The song plays around the 30:19 mark as Fatima and Keisha admire a piece of art that Emmett bought for Keisha and their new home. Through their conversation, Fatima and Keisha learn that they are both fans of home decor and go on to schedule a day that they can look at new art pieces for each others' homes
Frank Famous — "Round Me"
Frank Famous' "Round Me" plays around the 39:35 mark after a tense conversation between Douda and Darnell. Douda gifted Emmett a gun for his new home and though Emmett opened the gift in private, Darnell knew something was up with the gift. Darnell ends up taking the gun from Emmett's room and warns Douda that he will kill him if anything happens to Emmett or his family.
Brian McKnight Jr. — "Should've Gotten To Know Me"
We hear this song around the 46:25 mark as Rob and Tiffany are driving home with EJ in the backseat after an argument with Keisha and Emmett. The couple originally plays a rap song during their ride, but when Tiffany sees EJ bobbing his head to it, she changes it to this Brian McKnight Jr. record. Though Tiffany told Keisha not to comment on how she raises EJ, it seems like at this moment, Tiffany acknowledges that Keisha was right.
New episodes of 'The Chi' are available through the Paramount Plus With Showtime plan on Fridays at 3am EST/ 12 pm PST. Weekly episodes also air Sundays on Showtime at 9pm EST/PST.