Welcome to pumpkin spice season!
Whoa, whoa, wait, calm down, don't throw your keyboard at the wall we're only kidding. Chill out, it's still summer, we promise. We even dropped a review of all of Starbucks summer drinks just last week, you don't have to kiss the year's best season goodbye yet. But also… I mean, let's be real — pumpkin spice season has been coming earlier and earlier every year so don't be surprised if Starbucks starts rolling out its famous pumpkin spice latte by the end of this month.
If you're not #TeamSummer and are counting down the days until pumpkin spice season, you'll be pleased to know that Starbucks has at least begun rolling out its Fall Blend and Pumpkin Spice Flavored Coffee at retail stores nationwide and online. Pair the roast coffee (or K-Cups if that's your vibe) with Starbucks' new Pumpkin Spice Flavored Creamer (and non-dairy oat and almond milk-based creamer) and you've got yourself a makeshift latte that you can prepare every morning without having to wait through the Starbucks drive-thru line.
But is it as good as the real thing? We set out to find by reviewing both ground coffees and the creamer to see if it's worth the pick-up during your next market run.
Let me cut to the chase here a little, though — neither Starbucks' Fall Blend or Pumpkin Spice Coffee, no matter how much pumpkin spice flavored creamer you use, will be a 1:1 recreation of the Pumpkin Spice Latte. The build is just radically different. A real Pumpkin Spice Latte is made with espresso, steamed milk, and Starbucks' own pumpkin spice sauce, which is a mix of pumpkin, cinnamon, nutmeg, clove, and a whole sh*t ton of sugar. On the off chance you have an espresso maker, Starbucks ground coffee is pre-ground, and not to the specifications your espresso machine needs. Meaning both bags are designed for standard drip coffee makers.
So even if you wanted to, you can't recreate the real PSL. Those are the breaks.
Having said that — you can get pretty close. But first, let's talk about what these two bags of coffee taste like on their own.
Starbucks Fall Blend/Pumpkin Spice Coffee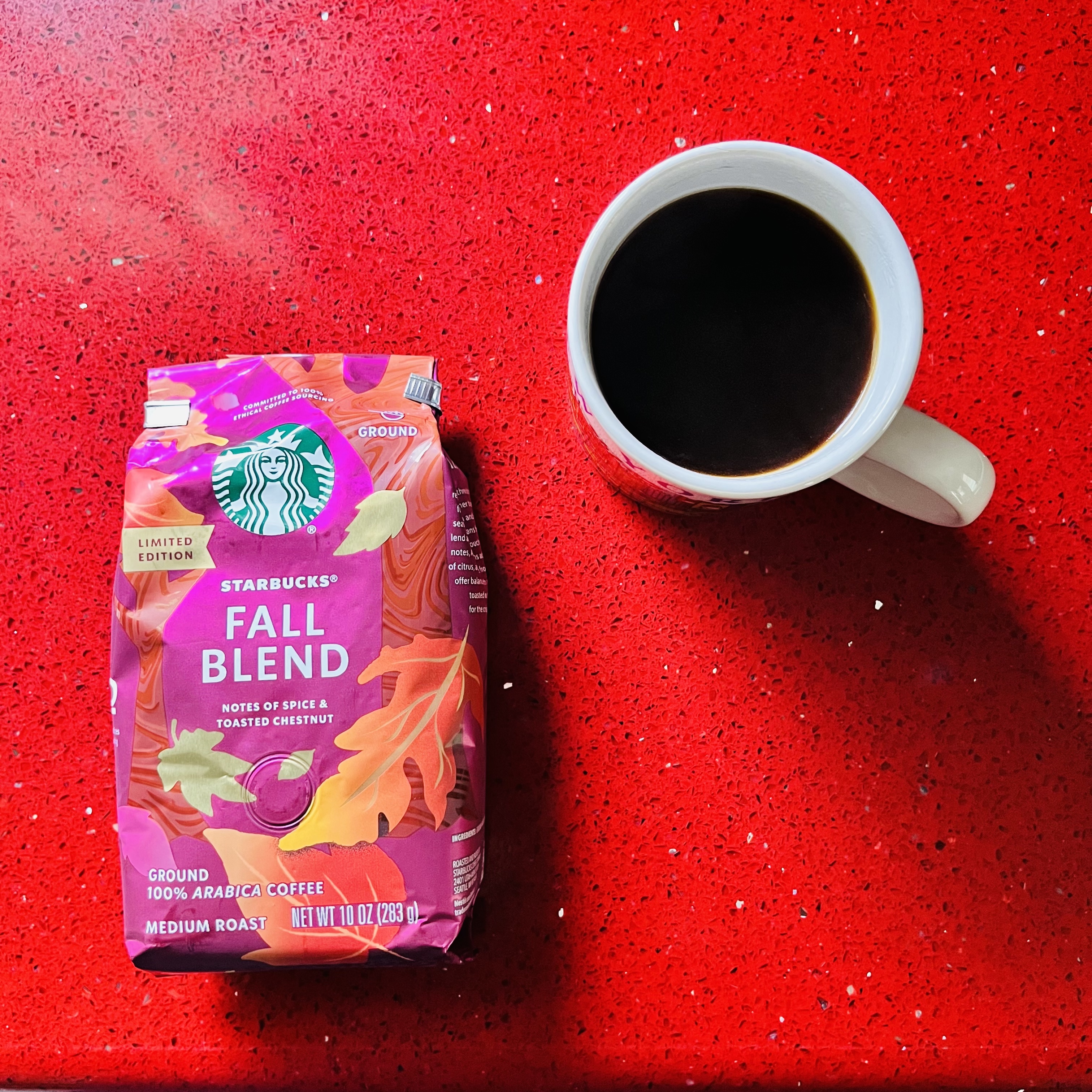 Thoughts & Tasting Notes:
The Fall blend is a medium roast made from a medley of coffee beans sourced from Sumatra, Africa, and Latin America. The flavor is a medley of earthy, slightly spicy flavors with bright floral notes and a nice nutty toasted finish. There is a nice amount of depth in this coffee, but personally, I would've preferred a more focused flavor, rather than a sampler platter of the characteristics of different coffee beans.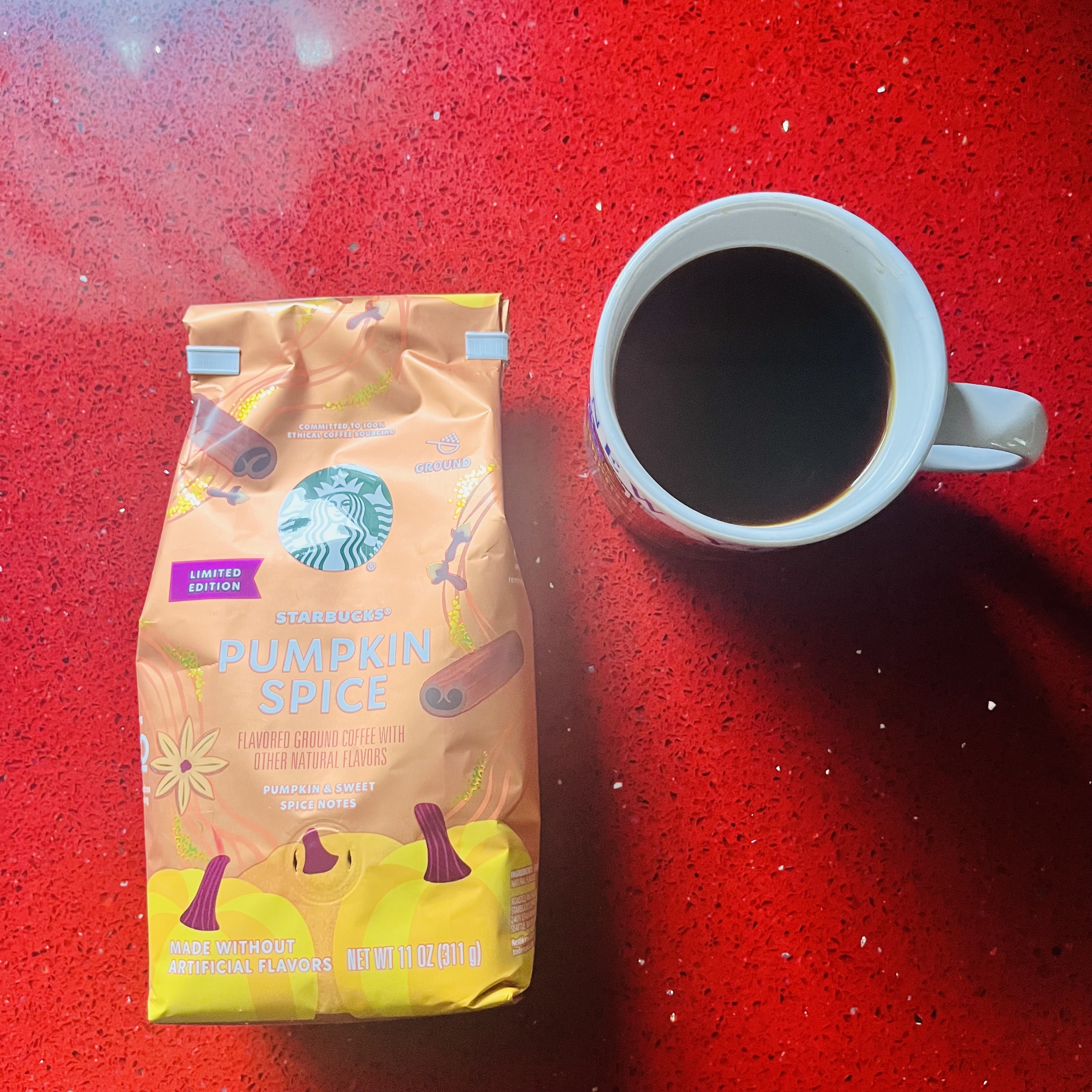 Moving on to the Pumpkin Spice flavored coffee and… I like this one a bit less. It's a much lighter roast (Starbucks' lightest) and features some bright citrus notes, a hint of nuttiness and the slightest kiss cinnamon and nutmeg on the aftertaste. It doesn't have the depth of flavor of the Fall Blend, instead relying a bit too much on spicy flavors that aren't prominent enough to really jump out.
Luckily, both taste great with the Pumpkin Spice Creamer.
The Bottom Line:
For the most depth of flavor and a stronger coffee flavor, our suggestion is to go with the Fall Blend over the Pumpkin Spice Flavored bag. If what you want to create is something close to a real Pumpkin Spice Latte, it's not like the flavored coffee is going to get you any closer.
Recreating A Pumpkin Spice Latte
Thoughts & Tasting Notes:
I tried several different ratios of coffee and creamer to match the flavor of a Pumpkin Spice Latte and after several tests (and many cups of coffee) I think I've got it. I also tested out the drink with Starbucks' oat and almond based non-dairy creamer. Both were good, but I think the dairy-based creamer tastes a bit more rich.
I prepared the coffee to the bag's specifications and filled a 12oz mug with 9oz of coffee and about two tablespoons of creamer. If that sounds like a lot of creamer, it's because it is — but that's how much I needed to match the sweetness of a real Pumpkin Spice Latte. You'll know if the mix is right if your cup has a rich pumpkin pie-like color to it.
But don't stop at the creamer, mix in a generous dusting of real ground cinnamon and a gentle dusting of nutmeg to help deepen and elevate the flavors a bit more. I eye-balled it for my cup and I suggest you season it to taste, but it should probably look something like this: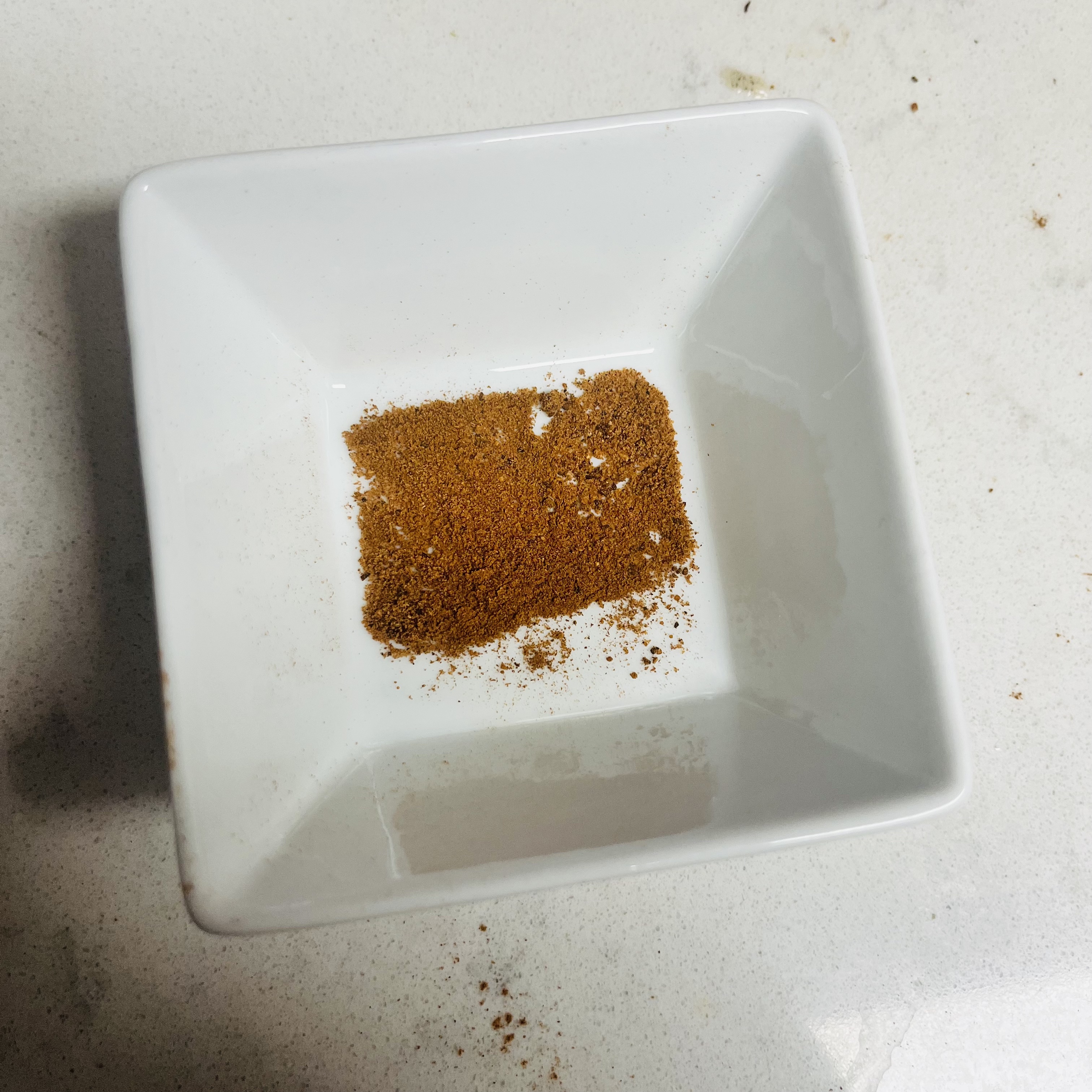 This is a key step and will help get your drink closer to the complexity of the real thing. Expect rich toasted nutty flavors with prominent cinnamon, clove, allspice, and pumpkin flavors that taste like a great slice of pumpkin pie.
The Bottom Line:
It's not quite the real thing, but it's a pretty close approximation and it sure beats waiting in line at the height of PSL season.