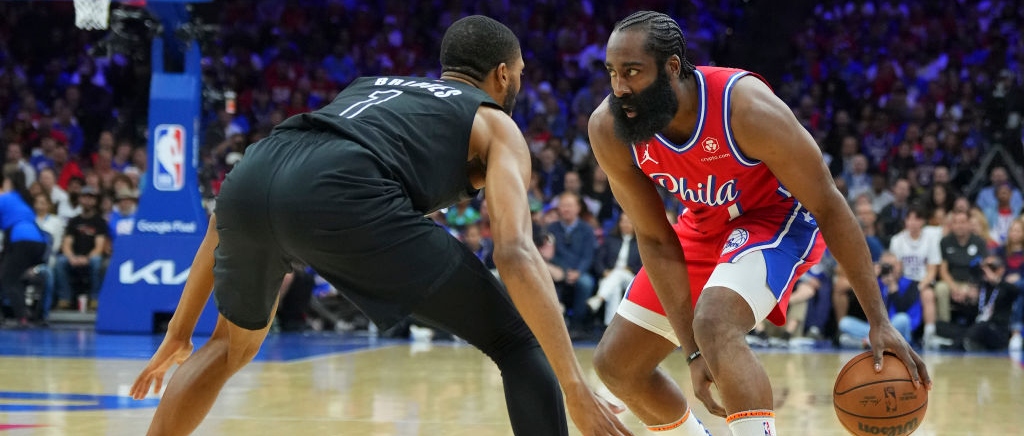 The National Basketball Player's Association is getting involved in the ongoing saga involving James Harden and the Philadelphia 76ers. Earlier in the day on Tuesday, the NBA announced that Harden would receive a fine of $100,000 following an investigation into comments Harden made regarding his desire for a trade — in a statement, the league said the fine revolved around "public comments on August 14 and 17 indicating that he would not perform the services called for under his player contract unless traded to another team."
Now, the NBPA released a statement of its own indicating that it believes the NBA went too far in trying to reprimand Harden.
"We respectfully disagree with the league's decision to discipline James Harden for recent comments he made, which we believe do not violate the rule against public trade demands," the NBPA said, according to Adrian Wojnarowski of ESPN. "We intend to file a grievance and have the matter heard by our Arbitrator."
Wojnarowski reported earlier in the day that the league believed Harden's comments did, indeed, cross a line regarding public trade demands. Harden previously called Morey a liar while speaking to a attendees of a basketball camp, then went on to proclaim that he'd "never be part of an organization that he's a part of." A few days later, Harden expressed his belief that it was too late to mend fences with the Sixers. All of this came after the Sixers apparently ended their efforts to trade Harden, who requested a move earlier in the offseason.