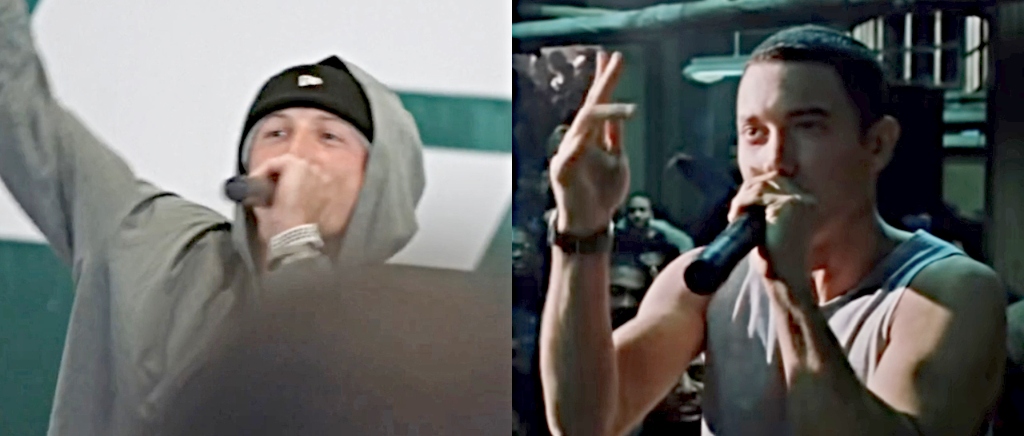 Some of the best parts of HBO's Hard Knocks come when the series dives into the lesser known players and rookies trying to make the team and introduce you to the people behind the pads and helmets.
On this week's Hard Knocks, Jerome Kapp, an undrafted wide receiver out of Kutztown University, got some shine as he stole the show in the team's rookie talent show. Rookie talent shows are often gold mines for Hard Knocks, as rookies are often tasked with doing impressions of coaches or star teammates, sometimes to hilarious results — Tim Johnson's portrayal of Shannon Sharpe during the Ravens' 2001 camp remains one of the great moments the show has ever had. Kapp was not tasked with imitating one of his coaches or teammates, but instead delivered a rendition of B-Rabbit's freestyle from 8 Mile to the delight of the Jets team room.
#Jets WR Jerome Kapp performing Eminem's 8 mile free style on Hard Knocks

— NFL Retweet (@NFLRT) August 23, 2023
I don't think Kapp has a future in the music industry, as he struggled a bit to stay on the Shook Ones beat, but he went all out for it, knowing fully well this was likely to end up on national television. His teammates certainly appreciated the effort and earning a little more respect in the locker room for being willing to risk making a fool of yourself is always the goal of the rookie talent show.