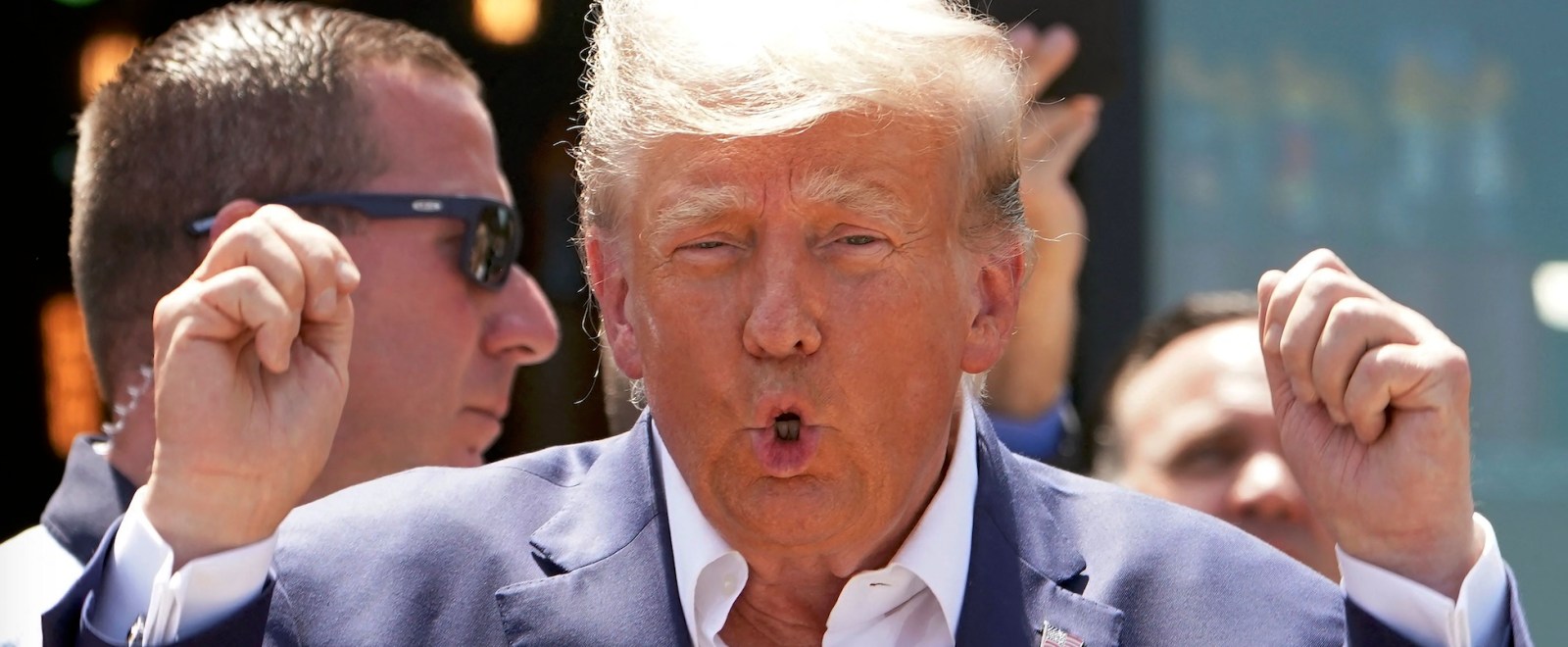 Hard to believe it's been nearly three years since Donald Trump lost re-election then predictably claimed he hadn't. In that time no one, not the least the big guy himself (and definitely not the MyPillow guy), has offered anything approaching clear evidence of widespread tomfoolery. What there has been is clear evidence of an attempt to subvert democracy by Trump and his cronies. And at least some of them still appear to believe their own, baseless nonsense.
On Tuesday, John Eastman — the once obscure lawyer who drafted the so-called "coup memo" that would have had exiting veep Mike Pence aiding in a convoluted scheme to keep Trump in office — became the second of 19 defendants in the Georgia election interference case to turn himself into Fulton County jail. On the way out, reporters asked Eastman if he still thought the 2020 election was stolen. And as he did earlier this month, he showed he's still committed to the bit.
"Absolutely," Eastman responded. "No question. No question in my mind."
Again, there is no proof of a stolen election, in which Biden somehow got at least seven million fraudulent votes — the amount by which he bested Trump. But there does seem to be plenty of proof that Eastman tried to overturn an election.
Still, Eastman maintained his innocence, saying his arrival at Fulton County jail was him responding "to an indictment that should never have been brought." In a statement he said, "I am confident that, when the law is faithfully applied in this proceeding, all of my co-defendants and I will be fully vindicated."
Should Eastman wind up in the clink for his deeds in late 2020, he could always blame all his worries on, of all people, Dan Quayle.
(Via The Daily Beast)