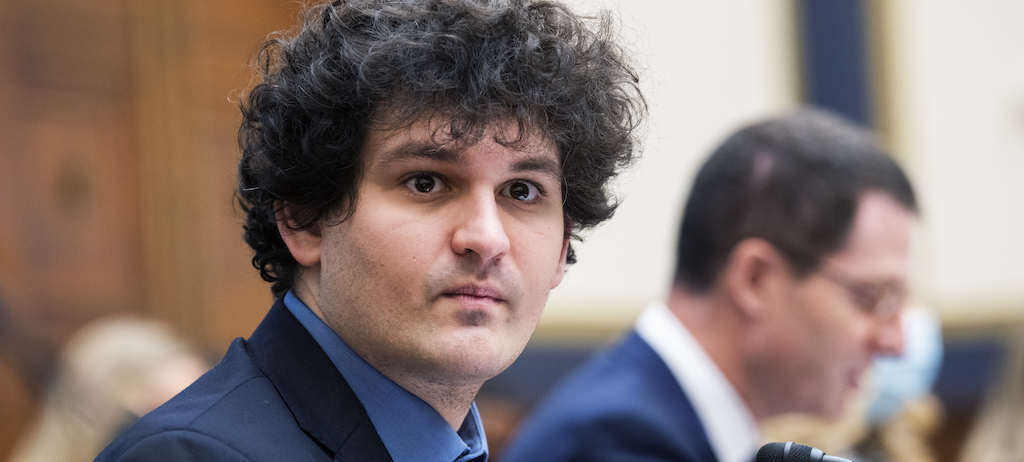 Crypto bro Sam Bankman-Fried is so desperate to avoid going to prison after allegedly defrauding investors of millions of dollars that his latest defense strategy hinges on incriminating one of the most powerful law firms in the country.
Bankman-Fried co-founded the cryptocurrency exchange platform FTX, which gained popularity a few years ago as Bitcoin and others rose in value. FTX offered customers a digital wallet to store, trade, and transfer their crypto as they saw fit but when the market value of Bitcoin dropped drastically, FTX's sketchy business practices came to light. According to federal investigators, Bankman-Fried was funneling money from FTX to another crypto company he owned, Alameda Research, which was headquartered in Hong Kong. The FTX CEO was also accused of using his company's funds to buy personal luxury items, make political donations, and fund celebrity advertising campaigns. Since that discovery, FTX has gone bankrupt and Bankman-Fried has been indicted on multiple charges including money laundering, wire fraud, campaign finance violations, and securities fraud.
And now, he's blaming his former lawyers for his criminally bad behavior.
On Wednesday, Bankman-Fried's defense team drafted a letter promising that he would provide evidence that members of Fenwick & West — one of the country's most powerful firms — advised him on how to set up shell companies and move money between FTX and Alameda holdings. According to the letter, Fenwick attorneys were " involved in reviewing and approving decisions related to these matters." According to Bankman-Fried, Fenwick & West advised him on data retention policies, customer agreements, terms of services, and the Alameda exchange which led him to believe he was acting in good faith.
Fenwick & West have yet to publicly address these claims.
(Via CoinDesk)