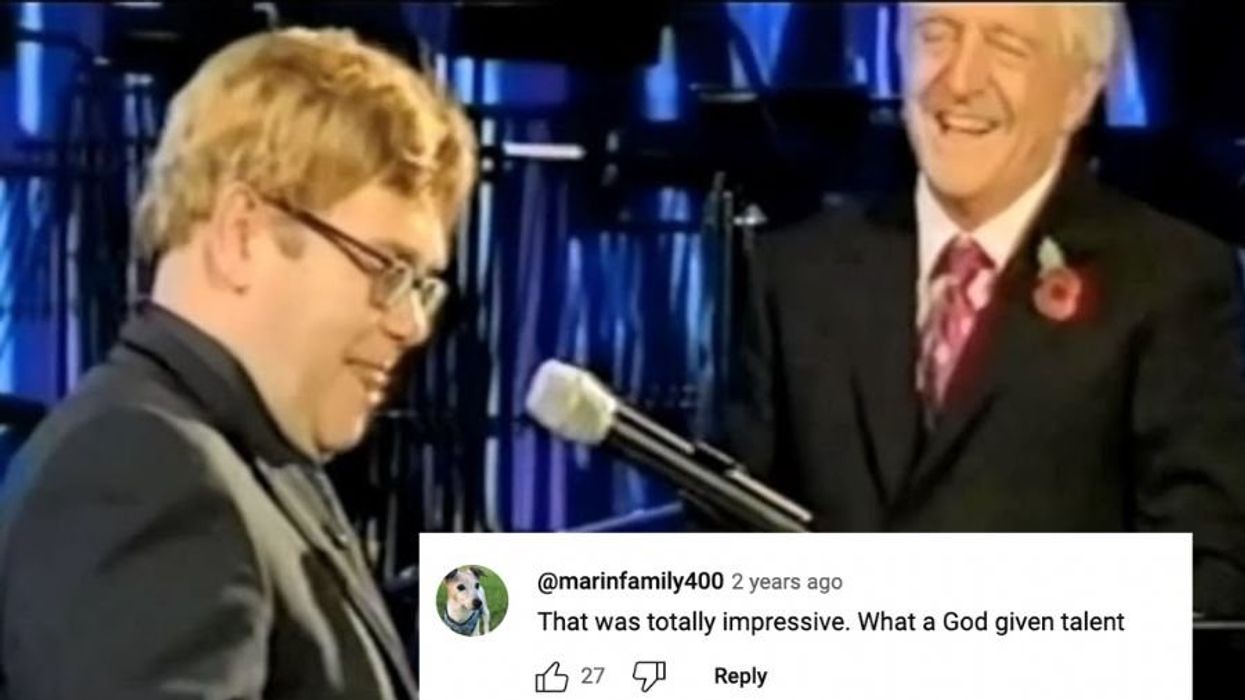 Musical geniuses take on many forms. But the ones who can seemingly pluck inspiration right out of the imaginary realm and create masterpieces on the spot are particularly astonishing.
Those blessed with this gift of expediency confound us because they appear to not be bound by the normal limitations of being human. Virtually any of us could create something impressive, given enough time and effort. But some savants have no barriers between them and that mysterious, divine substance that makes ideas into reality.
Mere mortals need processes, methods, rituals, even a dose of liquid courage (or something stronger) in order to conjure that sort of power within themselves. So those who just do it willy nilly…well, they're practically gods.
It feels safe to put Sir Elton John in this deity category, if not for his discography alone, but for having that uncanny ability to create catchy, compelling songs in almost no time at all.
---
Take "The Circle of Life" for Disney's "The Lion King," for instance. A well-known story behind this famous tune is that Sir Elton concocted it in less than two hours.
"I gave him the lyrics at the beginning of the session at about two in the afternoon. By half-past three, he'd finished writing and recording a stunning demo," lyricist Tim Rice recalled.
But why read an anecdote? Why not see this talent in action?
Back in 2001, while interviewing with legendary British chat show host Michael Parkinson (who died Aug. 16, 2023), the "Tiny Dancer" singer was given the challenge of spontaneously making up a song to lyrics he had never seen before, written by Parkinson's writing team.
Here's how he did:
Yep, only Sir Elton could make a song about anything, even clogged storm drains.
Other folks who watched the video were left enamored. Here's what they had to say:
"I am totally convinced he is the most talented musician of his generation. The lyrics don't matter, his ability to come up with the vocal melody and chord progression is nothing short of genius."
"Elton shines so bright."
"Elton and Mozart must have that same music gene. Their minds must work the same way, everything they read, see or hear, they read, see or hear in music."
Maybe gifts like Sir Elton John's are a rarity, but it's a gift that touches so many.